Once upon a time in Mexico, a tequila called Casamigos was born. A tequila that out of nowhere shook the spirit industry leaving competitors astounded by its impact this early in the game.
Established by close friends, George Clooney, Rande Burger, and Michael Meldman. Casamigos is a creation made with friends, for friends. "Brought to you by those who drink it".
It is known to be dangerously smooth tequila and has 4 additions to its family. That being; Casamigos Blanco, Reposado, Anejo and the only non-tequila, Casamigos Mezcal. 
For a 750ml bottle, the range sells in retail, liquor, and grocery stores as well as online between $42 and $55. Not badly priced for a high-quality tequila.
Casamigos Tequila (Brand Review)
History of George Clooney's Tequila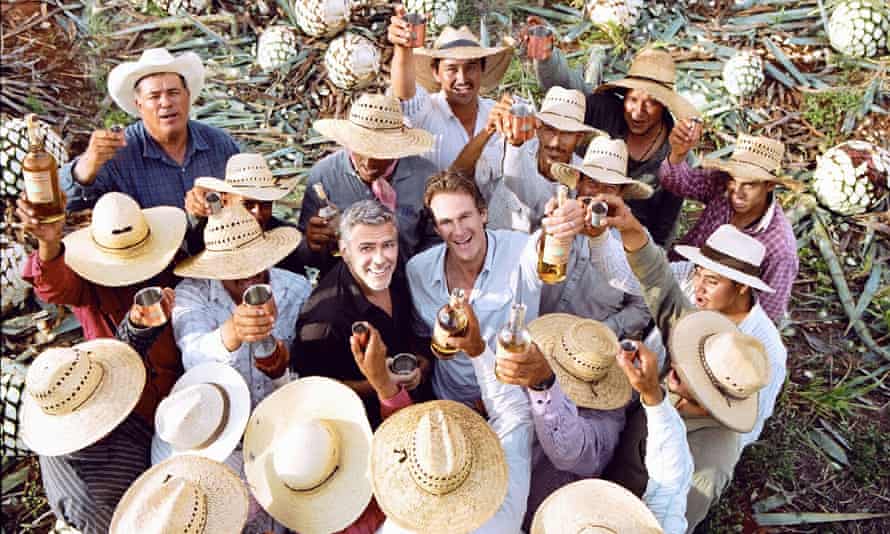 Many celebrities now own alcohol brands – There is The Rock's Tequila, Ryan Reynolds has a gin, Post Malone has a wine, Kenny Chesney has a rum, Dan Akroyd has a vodka, even comedian Ron White has a tequila company. But Clooney was first!
George, Rande, and Mike became good friends over the years. While building their new homes and vacationing in Mexico, their families often spent time together. 
With tequila being a traditional drink in Mexico, no doubt it was their preferred alcoholic beverage of choice. As a result of tequila get-togethers, they found themselves on a quest to uncover the best-tasting tequila and figure out how tequila is made.
After many enjoyable nights were spent at hotel bars and restaurants, they eventually found a tequila that could work for them. Although slightly on the sweet side, they really liked the taste.
So much so, they offered to purchase the company knowing they could alter the recipe thereafter.
Ultimately they resorted to removing their offer but still had the opportunity to meet the Master distiller of the brand.
They then requested for their own recipe to be made for personal consumption, and all were in agreement. The co-founders sampled one recipe after the other, but there was always something missing. 
To get the perfect blend, they had patience, time, and money on their side. There was no intent to start a Company and with that comes no added marketing pressures. 
They envisioned a remarkably smooth textured tequila that they could consume all day long. One that finished without that burn which is usually experienced when drinking tequila. A drink that one can enjoy neat with ice while eliminating lemon and salt.
Eventually, after over 700 tastings and over two years, they finally reached perfection. They knew they had hit the mark. Now they had to put it to the test. 
They agreed to play a game of "blind man's bluff" with their friends and family. Lining up rows of tequila shots, all different brands, it was time to reveal the moment of truth.
True to form, their tequila won every time!
Approximately two years went by with them enjoying their secret win. Hundreds of sample bottles were enjoyed with loved ones until they got the call.
The master distiller explained that sample quantities have increased significantly. As a result, they could no longer continue calling it samples. 
The co-founders would need to acquire a liquor license. 
The Casamigos Company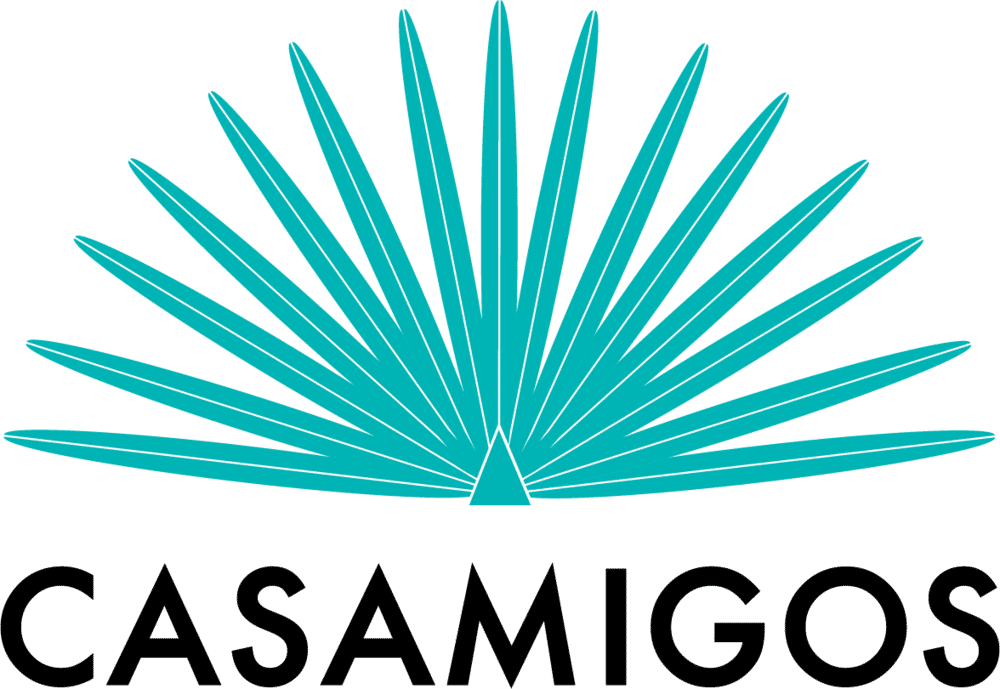 To get a liquor license, you need a company name. But before proceeding with the name, co-owners met with Southern wind Distributors and asked for their opinion on the product. After trying it, Southern Wine thought it to be one of the best tequilas ever tasted. 
In 2013 the co-founders registered the company and named it Casamigos.
Casamigos, in their terms meaning, "house of friends", which was also the name of their house in Mexico. 
They decided to keep it simple. They kept the shape of the sample bottle only this time, converting it to glass. The screw cap was replaced with a cork to suit the look and feel of the product. And lastly, it was labeled with the Casamigos name and signatures of the co-owners. 
That was it, they were in business!
After that business meeting, George spent the night at Rande's after the two consumed an entire bottle of Casamigos. Rande's wife didn't hear them come in, then went to look for him in the guest bedroom and climbed into bed alongside her husband.
Only to discover she was actually in bed with his best friend George!
And just like that, the advertising campaign was born. "Drink a bottle of tequila and wake up next to Cindy Crawford".
The Casamigos Office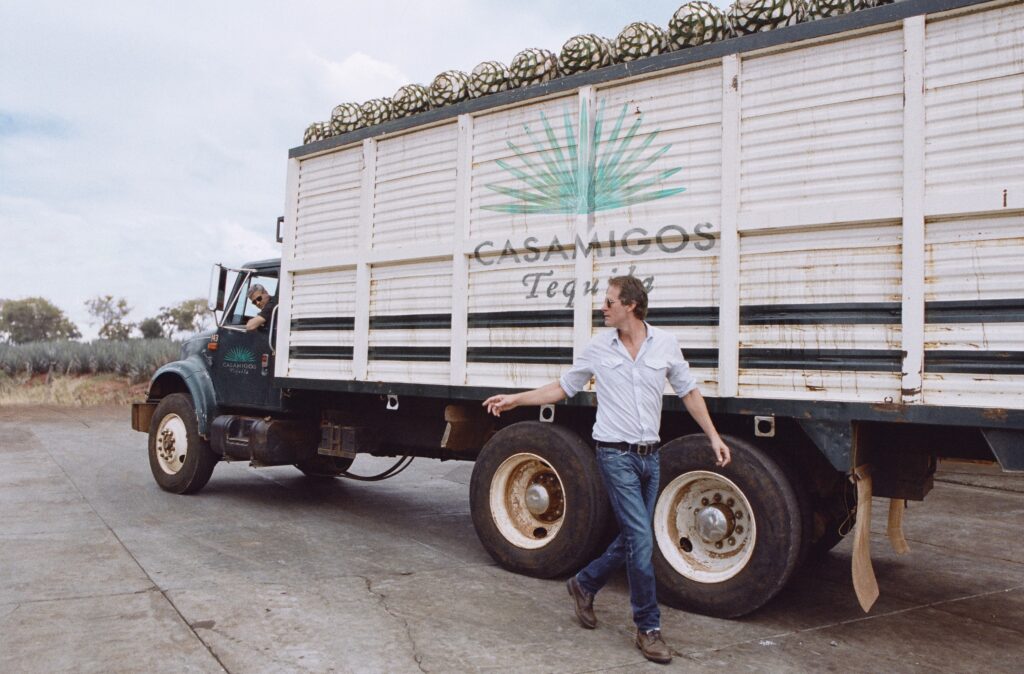 Co-founders opened offices in New York and one in Malibu and both adopted a 'work/play' attitude. None of the employees had previous experience in the alcohol industry leaving no room for bad habits to follow and a fresh start for all. 
The office working hours were completely flexible. In doing so it came with great benefits such as reducing stress and increasing productivity. 
They never hired a big marketing company. All social media and marketing were done in-house. Rande firmly believed in following your instincts and built a culture based on authenticity. 
Rande operates his business like a small family. They bounce ideas off each other putting questions like how to improve business and what's missing out there for all staff to provide input. 
He enjoys seeing the result of giving people an opportunity that goes beyond their job description.
As one of their campaigns, the dynamic brand asked friends and fans of Casamigos to document and capture their own 'house of friends'.
The tequila brand invited fashion photographer Jason Lee Parry to be one of the first to participate in the series and he of course did not hesitate.
Casamigos provided cases of Casamigos Tequila, and the rest was up to Parry and his creative partners. 
In return, they presented informal original footage shot by Parry on a camping trip. They captured moments created with friends around a campfire in the woods while enjoying Casamigos tequila.
In capturing these moments the brand strategically demonstrates diversity and authenticity via the social media platform.
Casamigos Product Sales and Wins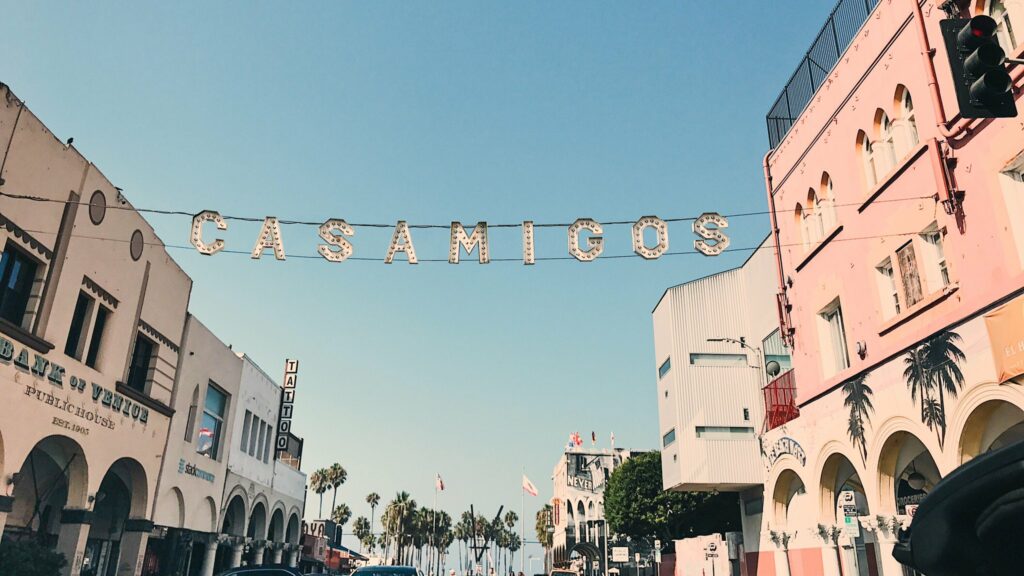 In 2014 they sold 38 thousand 9 liter cases. The brand soared in no time and went from 30 thousand cases to 200 thousand cases in just 3 years.
In 2015, 80 thousand cases were sold. And in 2016 more than 160 thousand cases were sold in over 37 countries, achieving approximately 50 million dollars in revenue.
The brand continued to impress, winning multiple awards at the following competitions:
Berlin International Spirit Competition
Vancouver International Tequila Expo
Denver International Spirits competition
New York World Wine & Spirits competition
Ultimate Spirits Challenge
Beverage Testing Institute
Los Angeles International Spirits Award
Spirits of Mexico Tasting Competition
World Spirits Award Double Gold
Shanken News Impact Hot Prospect Brand
Good Spirits News Review
The Casamigos Production Process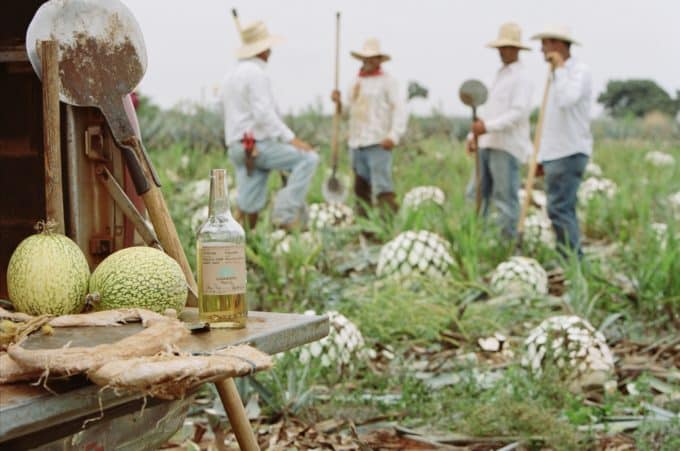 Tequila, in general, is very labor-intensive, and thus the process deserves complete respect for the product.
The agaves cactus plant is a product of Jalisco, Mexico. They are grown in their rich clay soil and are used as a base for tequila. 
When the label on a bottle says 100% agave, it means that no additional sugars were used during the fermentation process to create the alcohol. 
The sweetness it provides is 100% from the agave fruit. It results in the alcohol having more body, more flavor, and a stronger agave aroma and flavor.
In the case of Casamigos, the agaves are aged for 7-9 years before harvesting and only 100% Blue Weber agaves are used.
Their agave piñas, also known as the heart of the agave, are roasted in traditional brick ovens for 72 hours, opposed to the usual 7-hour steam.
Casamigos fermentation process is 80 hours and is ultimately their identity stamp for the unique flavor.
The special proprietary yeast used is a blend preferred by their Master Distiller. Its purpose is to assist with the consistency and flavor of the Casamigos tequila.
Pros
Well priced 
Great base for cocktails 
Enjoyed neat with ice
Authentic
Cons 
New brands often come with skepticism
Casamigos Tequila Range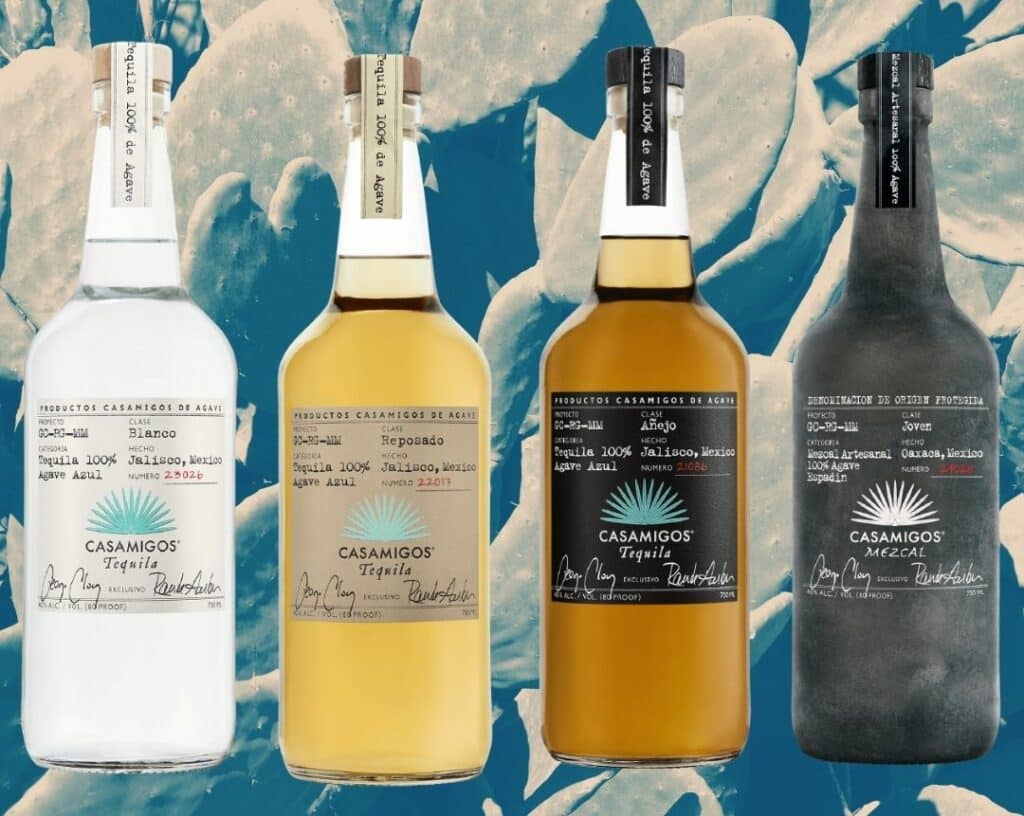 Casamigos has a core range that covers the 4 standard types of tequila – Blanco, Reposado, Anejo, and Mezcal.
Casamigos has also partnered up with Williams Sonoma to create a Casamigos Cocktail Mixer set.
Let's take a look at the flavor profile, appearance, and taste of each variety.
Casamigos Blanco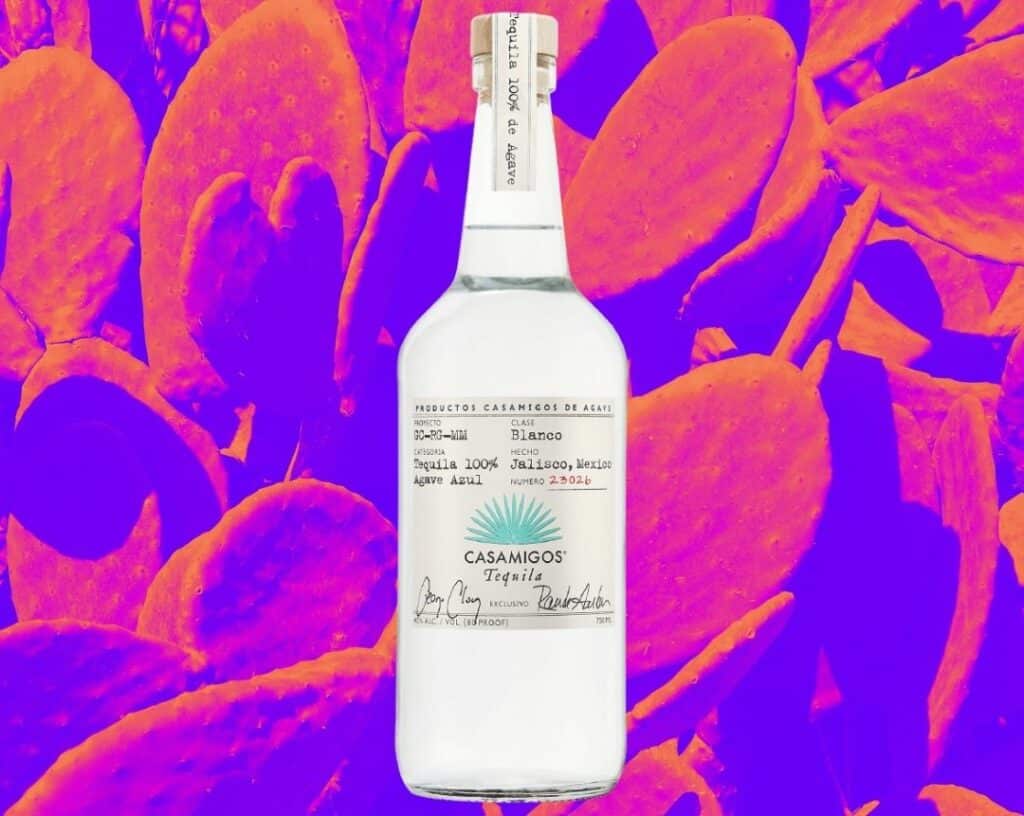 Blanco, also known in Mexico as "silver" or "Plata", is bottled soon after distillation. It generally carries no age and usually has no contact with wood.
On appearance, it is as clear as the purified water used from their very own well. 
On the nose, it fills the air with lingering aromas of citrus fruit and sweet agave. 
The taste is a pure agave flavor with notes of vanilla and grapefruit. 
The finish is harsh because of its purity, so might not be the best choice for beginner tequila drinkers.
Casamigos Blanco is distilled in copper stills and rests for 2 months in stainless steel containers. 
You can read our full Casamigos Blanco Review here.
Casamigos Reposado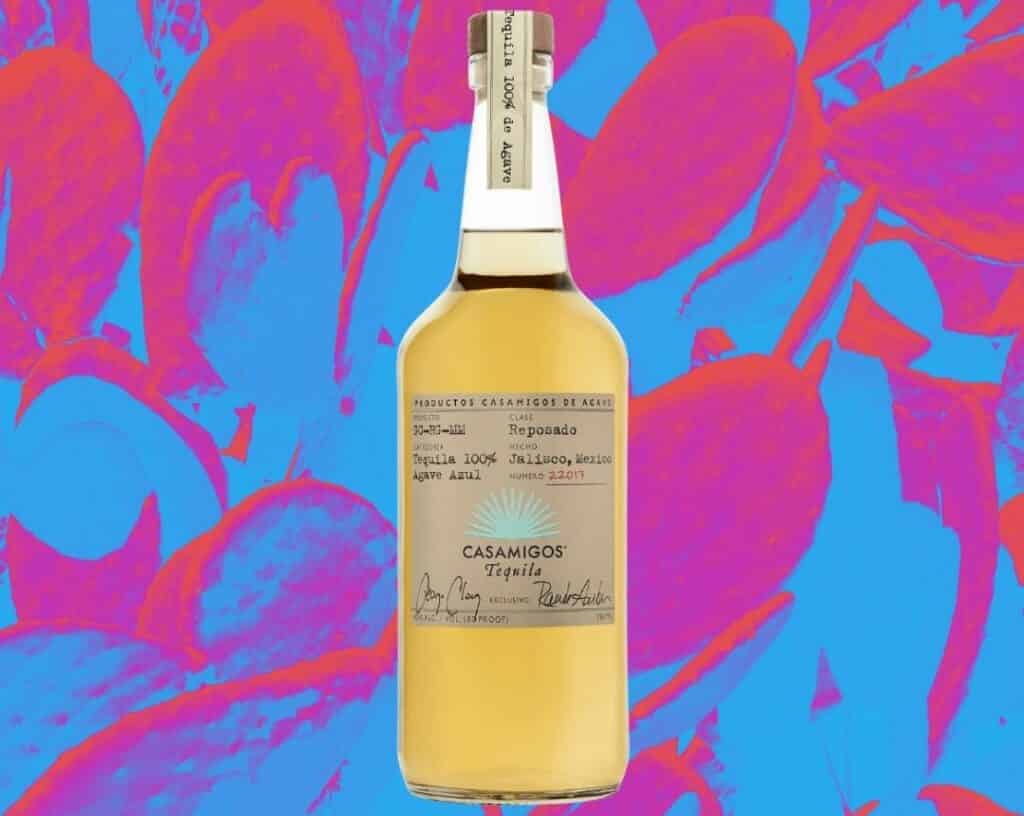 Reposado meaning "rested" can be aged in oak for a minimum of 2 months to infinity, there is no maximum age limit. It is assumed to be the hardest tequila to master.
On appearance, Casamigos Reposado is golden honey in color.
On the nose, it smells of sweet caramel with hints of chocolate.
It tastes like dried fruit and spice which is a result of maturing in the American ex-bourbon oak barrels for 7 months.
The finish is friendlier compared to that of the Blanco.
You can read our full Casamigos Reposado Review here.
Casamigos Anejo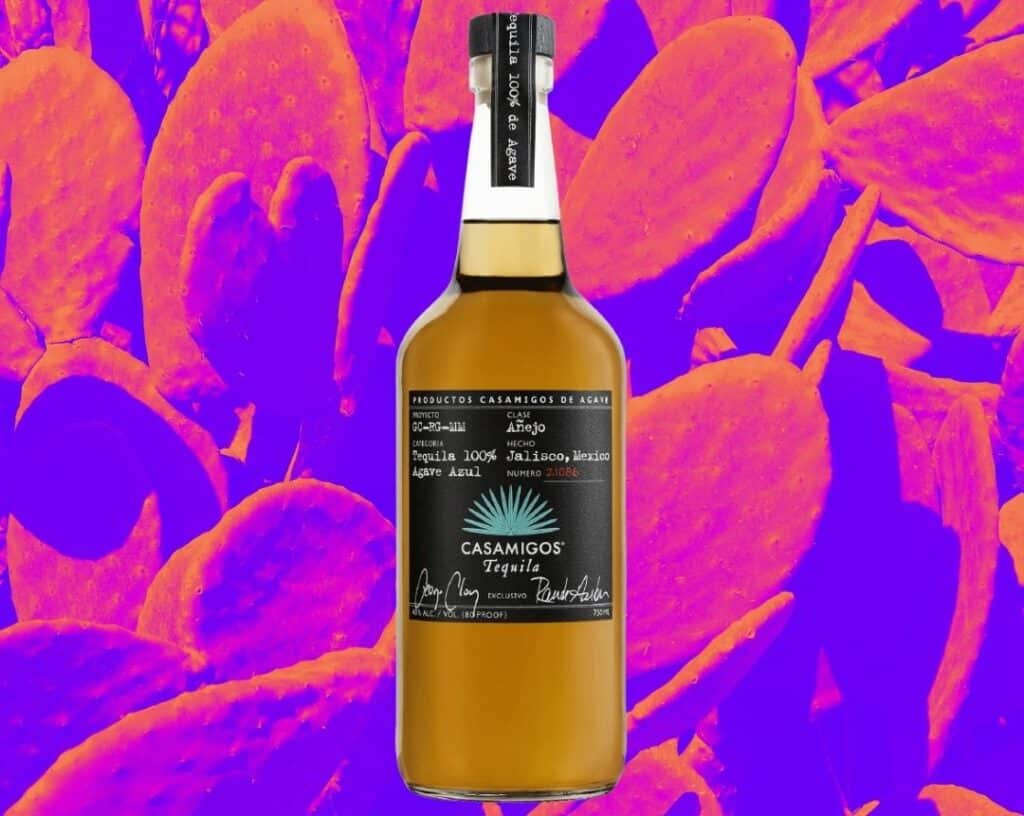 Anejo meaning "year-old" tequilas has an age statement. 
On appearance, the color is darker, resembling a deep caramel. 
On the nose, sweetness fills the air with added notes of vanilla.
The flavor is that of matured wood and delicious caramel. A well-measured sweetness from the agaves layered with hints of spice and oak transferred from the barrels. 
The finish is smooth and long.
The aging process for the Anejo is 14 months.
You can read our full Casamigos Anejo Review here.
Casamigos Mezcal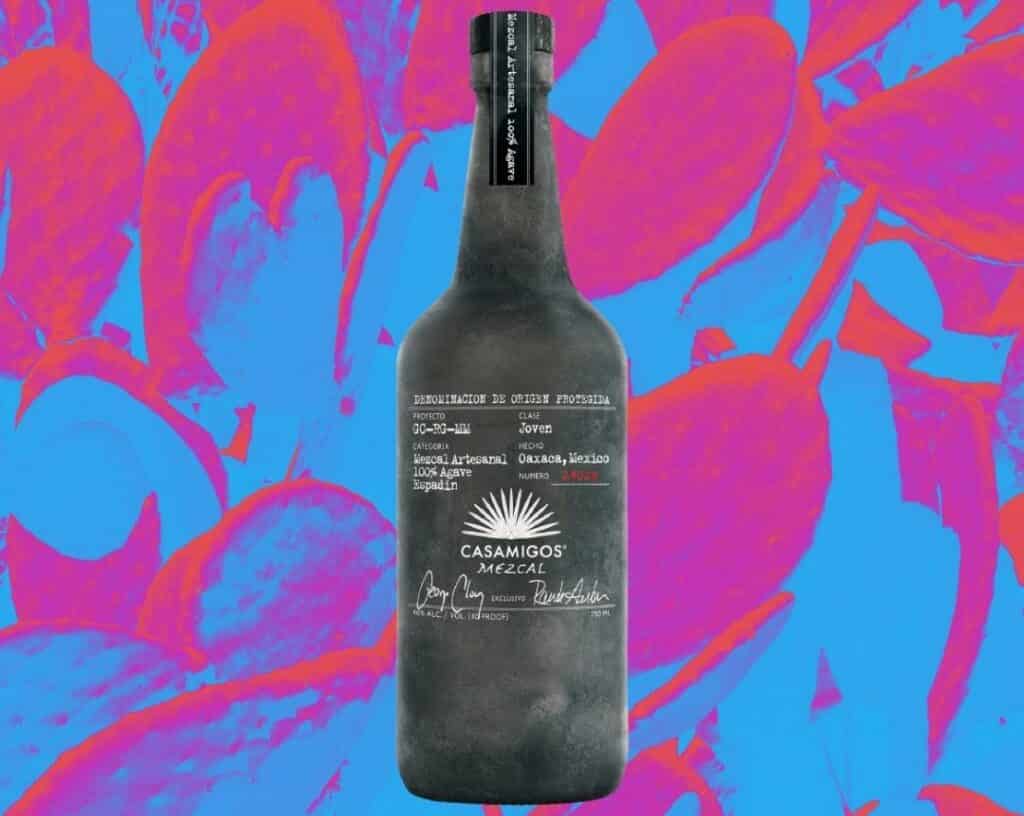 The agaves used are 100% Espadín and are grown for 8-9 years in the fields of Oaxaca, Mexico. It is in these fields where Casamigos Mezcal is produced by a 4th generation family of Mezcaleros.
Keeping to tradition, Casamigos Mezcal piñas are sliced open and cooked for 4-6 days in volcanic rock-lined earthen pits. The piñas are cooled for 24 hours and then crushed with a horse-drawn tahona wheel. 
Casamigos Mezcal ferments for approximately 2–8 days before being twice-distilled in copper pot stills. Casamigos Mezcal then rests for 2 months before it is bottled.
On appearance, the color is crystal clear.
On the nose, it smells of smoky oregano herb and fruit.
A smoky peppery flavor presents itself when tasting with a hint of cucumber. Making it enjoyable with meaty meals.
The finish is smooth and long.
You can read our full Casamigos Mezcal Review here.
Casamigos Cocktails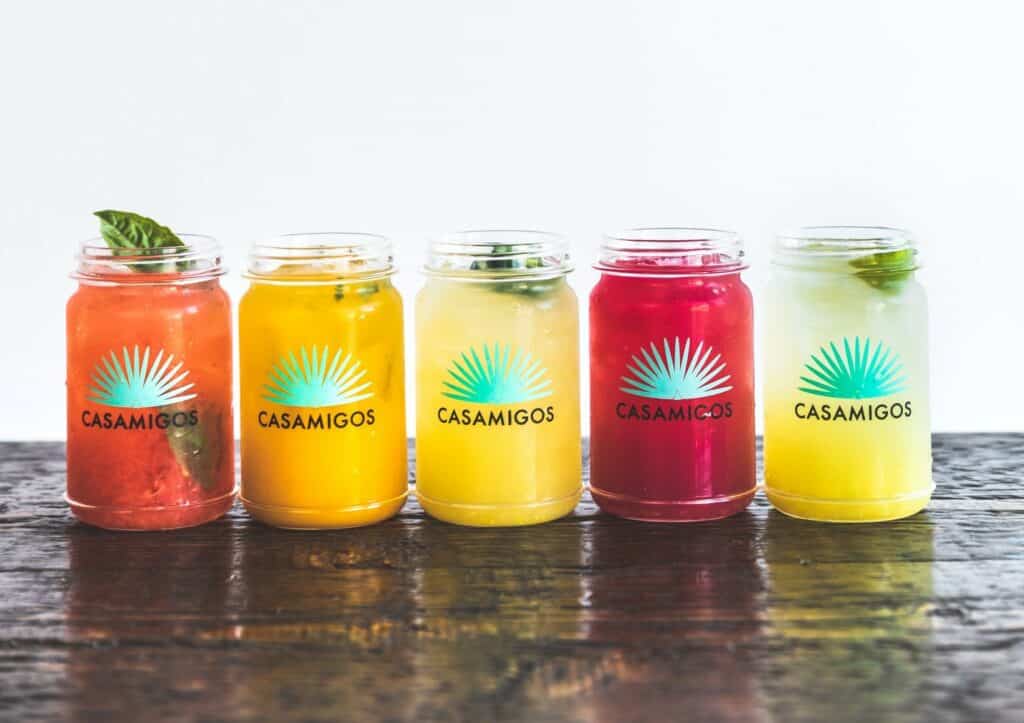 Casamigos tequila makes exceptional cocktails and there are a variety of cocktail recipes to choose from. Their website actually has over 50 cocktail recipes, broken down by variety.
We've listed four of our favorites that we think you will love.
Casamigos Margarita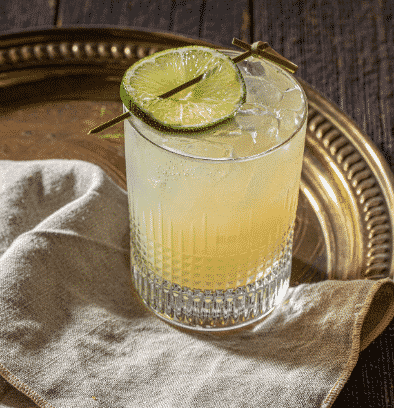 Margaritas are a classic and well-loved cocktail around the world made only better with the right tequila and fresh ingredients. 
1.5 ounce Casamigos Reposado Tequila or Blanco
1 ounce Fresh Lime Juice
0.5 ounce Agave Nectar
0.25 ounce Fresh Orange Juice
0.25 ounce Orange Liqueur
1/2 Thick Rim Equal Parts Salt, Sugar, and Orange Zest
Garnish: Lime Wheel through Skewer
Wet the rim of your glass using a lime wedge and dip into your salt, sugar mixture. Combine the other ingredients into your cocktail shaker, add ice and shake. Strain into your glass, add fresh ice, and garnish. 
Spicy Strawberry Basil Margarita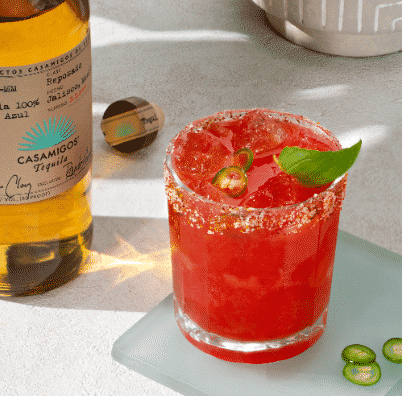 A delicious take on the traditional margarita, this basil strawberry version is a sweet and spicy creation that we truly love. It's even better with fresh ingredients straight from your garden.
2 ounce Casamigos Reposado or Blanco
1 ounce Fresh Lime Juice
1 ounce Simple Syrup
2 Strawberries 
4 Basil Leaves
2 Serrano Slices 
2 Dashes Firewater Bitters
1/2 Thick Rim Equal Parts Salt and Sugar
Garnish: Large Basil Leaf and Serrano Slice
Wet the rim of your glass with a lime wedge and dip it into your salt and sugar mixture. Combine your ingredients in your shaker, add ice and shake. Fine strain into your glass, add fresh ice, and garnish. 
Danny Ocean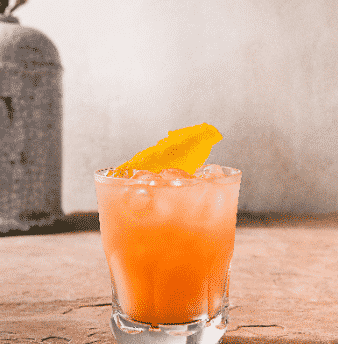 Based on his famous Oceans Eleven character, Danny Ocean, Goerge Clooney's charisma shines through in this simple yet delicious cocktail. If you love the taste of bitter Grapefruit or like a Gin cocktail, this is a cocktail you need to try. 
2 ounce Casamigos Reposado Tequila
.75 ounce Fresh Pink Grapefruit Juice
.75 ounce Fresh Lemon Juice
.5 ounce Agave Nectar
.25 ounce Maraschino Liqueur
Garnish: Lemon Peel
Combine all of your ingredients into your shaker, add ice and shake. Strain into your glass, add fresh ice, and garnish. Simple yet delicious. 
Casa Luna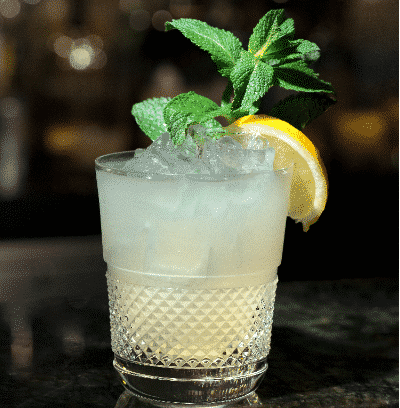 A simple, fresh and delicate cocktail that tequila lovers will enjoy.
2 ounce Casamigos Reposado Tequila
1 ounce Fresh Lemon Juice
1 ounce Simple Syrup
8-10 Mint Leaves
Garnish: Lemon Slice and Mint Sprig
Combine all of your ingredients into your cocktail shaker. Mix in your mint, add ice, and shake. Fine strain into your glass, add fresh ice, and garnish. 
The Annual Casamigos Party 
Not only did co-owners come up with a kick-ass tequila, but they also incorporated an annual Halloween Casamigos party. 
It came about questioning how most people enjoy tequila. With the majority associating the drink with a party. It was obvious that this would be a good way to promote the brand.
The Casamigos Halloween parties have proven to be legendary over the years. It attracts a large number of celebrities every year including the likes of Justin Timberlake, Jessica Biel, Kim Kardashian, Paris Hilton, and many more. 
All dress up and participate in the tequila fun!
The Casamigos Sale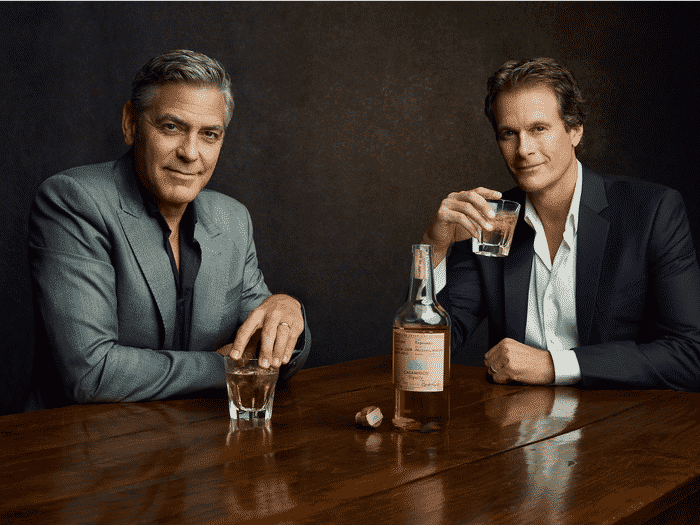 Casamigos quickly became the fastest-growing tequila brand in America. And in June 2017 they grabbed the attention of one of the world's largest producers of spirits and beers, Diageo.
Diageo approached co-founders George Clooney, Rande Gerber, and Mike Meldman. They presented an offer of a whopping $700 million for the purchase of Casamigos. 
In addition to that, they proceeded to include an additional $300 million based on the performance of the brand over the next 10 years. 
Totaling an unbelievable amount of $1 billion for a business built in just for years. 
Remarkable isn't it. Leaving competitor's in the dust questioning what just happened.
Conclusion 
The co-owners are still very much involved in the business. And it appears to be thriving amidst pandemic push-backs. Even the Halloween party was not left behind and went virtual in 2020.
The business focus remains on expanding the presence of Casamigos. While staying in the spotlight as one of the fastest-growing tequila brands of all time.
In retrospect, opportunity can come from many unexpected places, but recognizing it is the key to unlocking it.