The Rock's Tequila – Most of us grew up with Dwayne Johnson entertaining us as a wrestler or actor. By launching Teremana, The Rock expressed his passion for tequila. 
Teremana tequila is becoming well-known for its great taste and affordability. Teremana has its origins in the Mexican love for tequila. 
The taste is smooth and sweet. The packaging is beautiful featuring Johnson's signature in the branding. 
You might be wondering whether it is worth the hype. Let's dive in to find out!
The Rock's Tequila – Teremana Review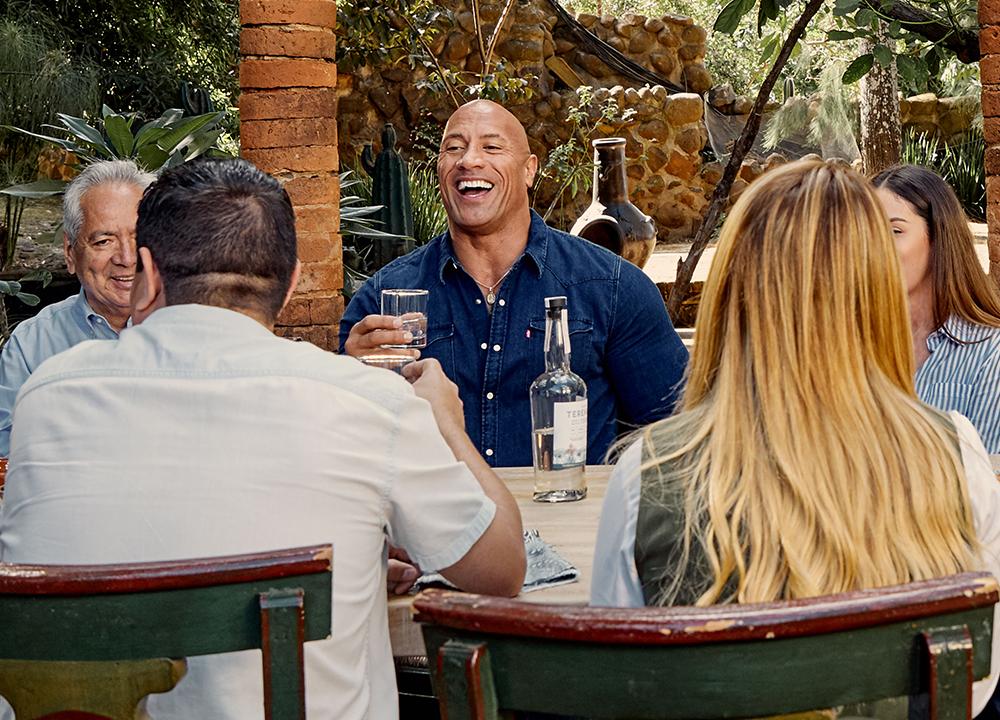 Celebrity brands have become a staple in popular culture. The launch of Teremana has received positive reactions from his fans. 
Teremana Tequila applies one of the most authentic processes in tequila crafting. 'Terre' means earth and 'Mana' is a Polynesian guiding spirit. 
Crafted by hand and brewed a few days over a fire, the tequila is a win for both tequila and The Rock fans. 
Teremana uses sustainable methods in production. They recycle and reuse 100% of agave fibers used in the process. 
Johnson researched and engineered these sustainable production practices himself. 
The brand presents optimal quality and taste while remaining affordable. 
Price
Johnson placed a specific focus on providing premium quality at an affordable price. It's manufactured in small batches in Jalisco, Mexico using various artisanal techniques. 
Both blends cost no more than $40. The price is quite reasonable given the preparation and distillation process. 
Range
Teremana Tequila comes in two amazing blends, Blanco and Reposado. They do not have all types of tequila as of yet (No Anejo, Extra Anejo, or Joven).
The Blanco consists of 100% Blue Weber agave cultivated in the Jalisco highlands. Teremana offers a unique sweetness that is vegetal and unrested. 
Now, Reposado goes through distillation twice. The blend is also made from Blue Weber agave and aged in ex-bourbon barrels. 
The blends are easy on the taste buds making them ideal for sipping and savoring. The nuanced blend offers a rich and well-rounded taste.
Low calories, sugar, and gluten
It doesn't take rocket science to figure out that Johnson is someone invested in his own health. 
Teremana is an ideal drink for health-conscious consumers as it is very low in calories. It also has zero sugar, carbs, and gluten.
The tequila is also an excellent choice for classic cocktails and mixers.
Reimagining tequila drinks
Teremana Tequila isn't a shooter for a rowdy night, it's designed for slow-paced sipping.  
The authentic enjoyment might be best savored with a slice of citrus fruit and some ice. 
In true Mexican tradition, tequila is ideal for celebrations and parties. 
Teremana Mixers & Cocktails
Once again, there are more ways than one to enjoy tequila. Teremana is the bartender's dream because of its versatility and adaptability. 
These cocktails will not only keep patrons coming for more. They will introduce a world of flavors to the enthusiast's palate. 
The Blanco is ideal for tequila-based recipes. The Reposado is ideal for replacing whiskey and bourbon. 
Here are some simple recipes to explore the Teramana range. Teremana brings character to any event, gathering, or celebration. 
An Old Fashioned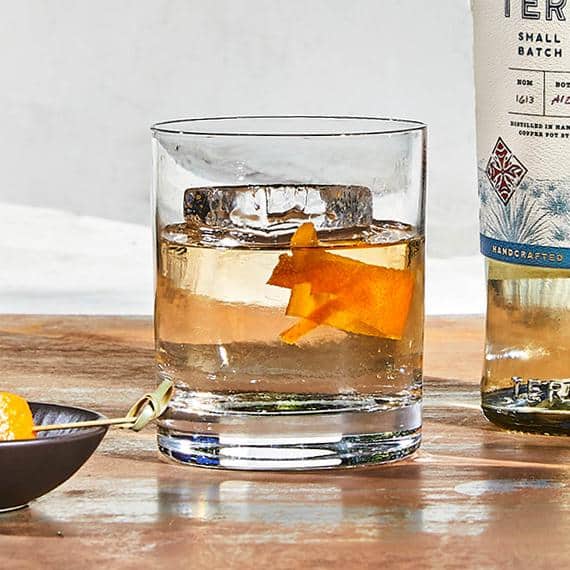 This is a twist on a traditional Old-Fashioned featuring the Teremana Respado. Add one spoon of agave nectar, and two dashes of cocktail bitters. It is best stirred not shaken, strained into a glass with ice, and garnished with an orange peel. 
The Sunrise
The ideal sundowner featuring the Teremana Blanco. Add fresh orange juice alongside a drizzle of pineapple or passion fruit. You can combine the ingredients in a glass filled with ice to round off a good meal. 
The Spicy Manarita
This spicy manarita is best prepared in a shaker and features the Reposado. Add lime juice, agave nectar, and two jalapeno slices. 
You can shake it in ice, strain, and serve over fresh ice. 
The refreshing nature of the drink makes it the ideal zesty refresher during a night out. You can use the jalapeno as a garnish without the seeds.  
The Minty Mule 
The Minty Mule presents itself as the ultimate way to enjoy a fine evening out. The refreshing cocktail features lime juice, syrup, mint leaves, and ginger beer. 
Once mixed, you can strain it and top it with ginger beer.  
Conclusion

Teremana Tequila has the qualities we all look for in a good bottle of tequila. It is a brand that has its heart set on satisfying its consumers. It also contributed to environmental sustainability. 
Like former Casamigos owner George Clooney, Johnson himself focussed on his own love for tequila, business, and philanthropy. These factors make it worth the hype! So, yes – The Rock's Tequila… Teremana is a pretty darn good tequila brand.