Not to brag but, you won't find a better resource online for all things related to the art of drinking.
We're here to share the stories, the recipes, the places, the people, and everything else that makes the world of beer, wine, and liquor so interesting.
We started BarTrendr with a view to creating a destination for anyone with an interest in partaking in an alcoholic beverage once in a while. Our goal is to bring you entertaining, educational, and informative articles, videos, polls, and all other forms of media.
Who We Are…
We are a collective of writers with experience in the bar and mixology industries. Through countless hours of mixing drinks, taste tests, and research we have been able to pool our knowledge and provide educational resources for this site.
What We Do…
Here's a quick summary of what you can learn by becoming a regular BarTrendr reader:
🍾 Bottle Reviews
Detailed breakdowns of your favorite whiskey, tequila, gin, vodka, and everything in-between.
🍸 Drink Recipes
Whether you're looking to learn the difference between a Manhattan and an Old Fashioned or trying to find a new recipe to boost your hosting skills, we have a cocktail suggestion for you.
🎓 Alcohol Education
What's the difference between rye and bourbon?
Is vodka really made from potatoes or have I had one too many?
Ever had a query about a beverage and not been able to find the answer? We consult industry professionals to provide comprehensive informational content to make you the smartest drinker at the party.
🥊 Versus
The big question, which is better?
From Jack Daniel's vs Jim Beam to Brandy vs Whiskey, we provide you with all you need to know and then ask for your opinion too.
🥇 Round-Ups
What is the best bourbon under $100?
If I need to impress a tequila drinker with a gift… what brands should I be looking at?
Thanks to a lot of taste tests (you're welcome) and industry contacts we can help you with suggestions for all types of alcohol
🍻 Best Bar In…
Recommendations for the go-to spots in cities across the country.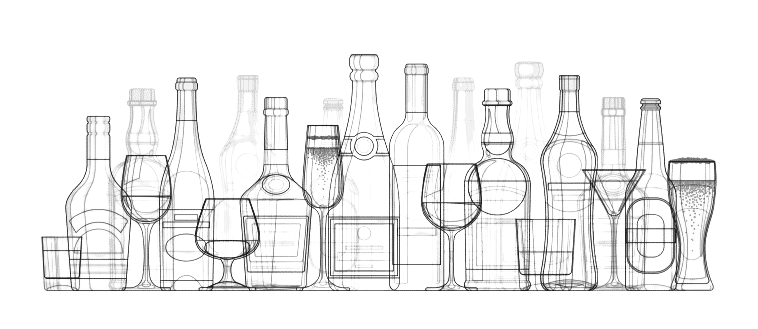 BarTrendr is part of the ND2A Group and operates at 225 S Meramec Ave, Suite 832T, St. Louis, MO 63105
Beer, Wine, & Liquor Reviews
Our beer, wine, and liquor reviews are compiled through research and product testing. If you view products through our links, we may receive commissions from your purchases. We never receive any direct compensation for the content of our recommendations and brands have no influence on the nature of the content itself.
📞 Get In Touch
You can reach us in a multitude of ways, we're always eager to hear our readers opinions. So, if you'd like to recommend a topic, give feedback on one of our articles, or just say hi, you can do so using the following methods:
📩 Email:
Send us an email at contact@bartrendr.com
📝 Contact Form:
If you'd rather use a contact form you can do so via this link.
📬 Mailing Address:
To send us a letter, products for consideration for review, or any other physical items you can do so to this address – BarTrendr, 225 S Meramec Ave, Suite 832T, St. Louis, MO 63105