Who are the current Casamigos owners?
Casamigos is a tequila brand that's widely known for its smooth, natural flavor that adds a refreshing taste to any cocktail. Besides being known for its impressive quality, Casamigos is most often associated with its original founder, George Clooney.
Clooney sold his tequila brand a handful of years after creating the label, but who did he pass on the torch to?
Who Created the Casamigos Tequila Brand?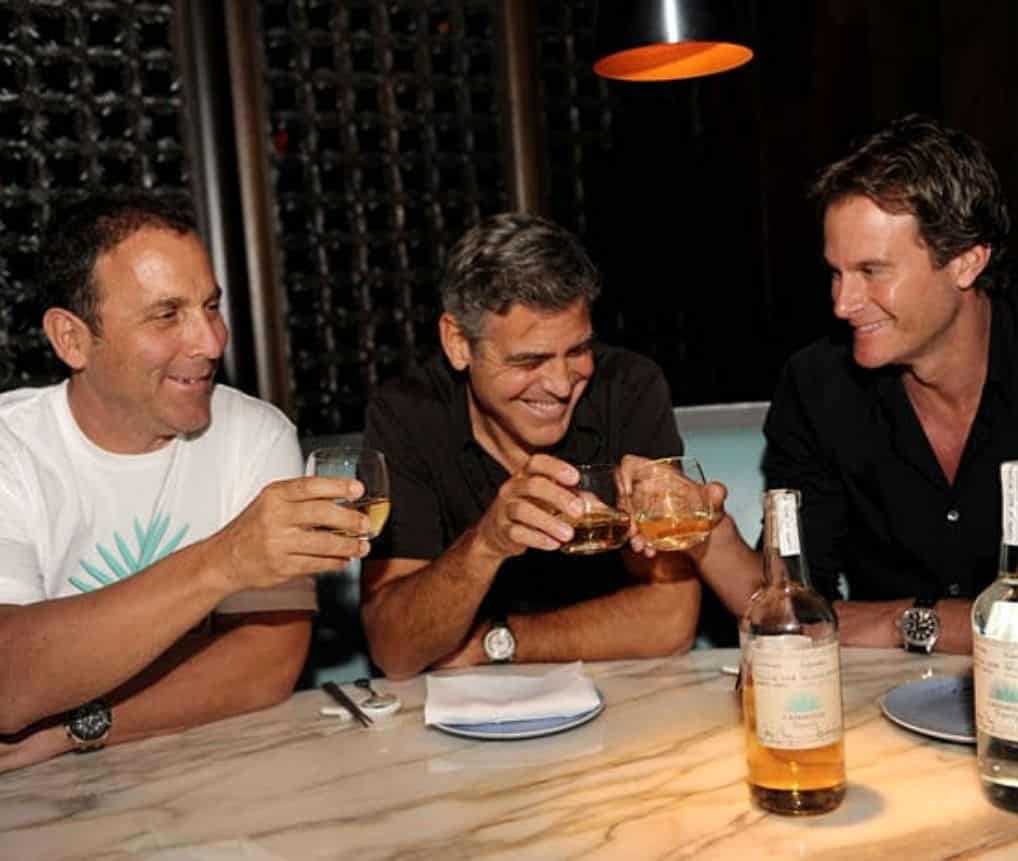 The history of Casamigos tequila goes back to a conversation between actor and director George Clooney, business mogul Rande Gerber, and American entrepreneur Mike Meldman.
Many celebrities now own alcohol brands – There is The Rock's Tequila, Ryan Reynolds has a gin, Post Malone has a wine, Kenny Chesney has a rum, Dan Akroyd has a vodka, even comedian Ron White has a tequila company. But Clooney was first!
While the three of them were spending time at their houses in Mexico, they discussed how their mutual love of tequila hadn't found its perfect match, so they decided to make their own.
After sampling nearly 700 different recipes over the course of two years, Clooney, Gerber, and Meldman were able to create their dream tequila that was super smooth with the right flavor profile.
Casamigos produces four types of tequila: Casamigos Reposado, Casamigos Blanco, Casamigos Anejo, and Casamigos Mezcal. Casamigos has also partnered up with Williams Sonoma to create a Casamigos Cocktail Mixer set.
From then, the three owners launched the brand commercially in 2013, eventually deciding to sell the brand after four years of immense success.
The Current Casamigos Owners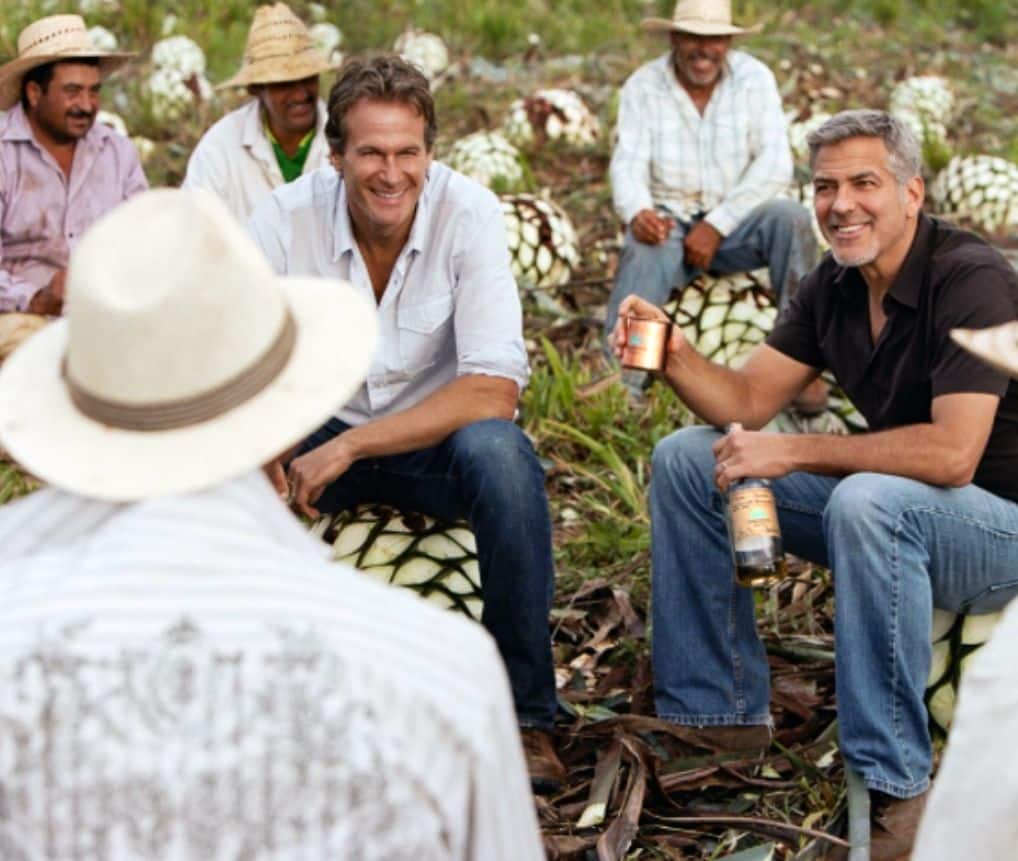 In 2017, Casamigos was sold to Diageo, a British multinational alcohol company.
The rights to Casamigos sold for $700 million with the potential of another $300 million over the process of 10 years based on how the tequila continues to sell.
While the deal resulted in a whopping $1 billion for the previous owners, both Clooney and Gerber have mentioned that the sole reason for creating the brand was to make both delicious and affordable tequila. Making money was never the reason for the brand's launch.