The Maison No. 9 Rosé that Post Malone has given his celebrity backing to is much like the man himself. It's relatable and its looks are deceiving. 
Post Malone's music is very enjoyable. Much the same can be said for this wine. It's easy drinking but not boring. 
Malone also looks scary with all his face tattoos. But he's a decent guy. He's known to be quite warm and generous.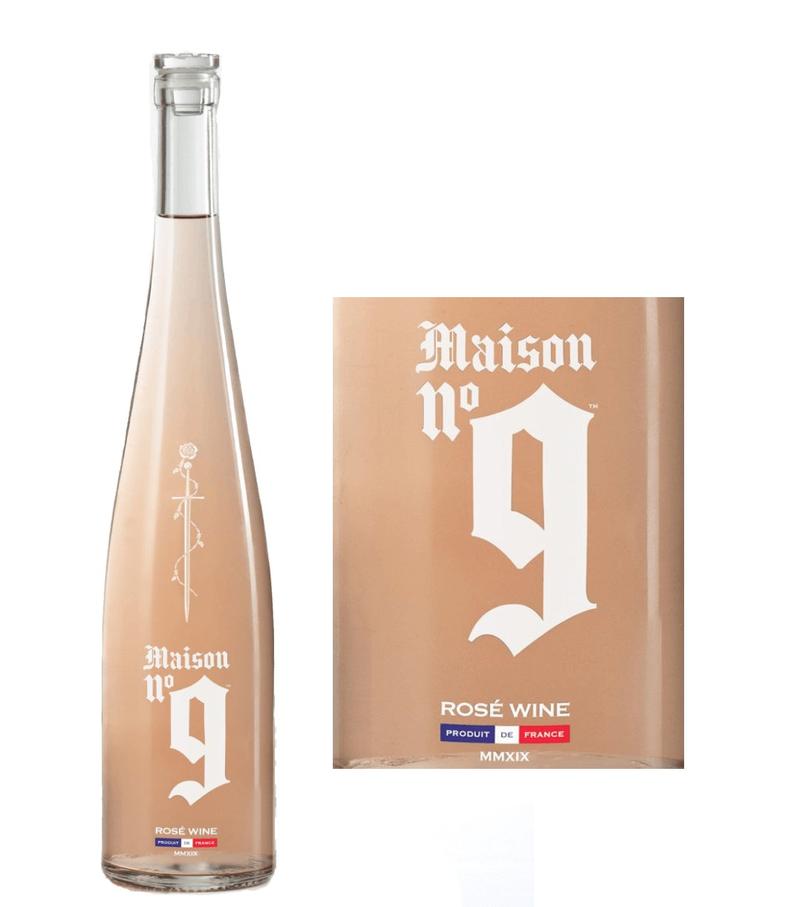 This wine also looks like what it's not. From its color in the marketing photos, it looks like something you would serve to a small kid through a straw. It also looks like it's going to be overrated candy floss in a bottle. 
It's none of these things. There is something quite special about this wine. Malone has seen this too and it's only improved our respect for him. 
This review and taste test will answer your questions about the wine itself. We'll try to leave the celebrity out of it mostly and give you a fair assessment of the wine. This will help you decide if it's a good choice for you. 
Post Malone Rosé Maison No. 9 2020 (Our Review)
Overall Assessment
Alexis Cornu is the winemaker. He's won many awards for his wines. This helped draw our more serious interest in this wine. Cornu gives a guarantee that the wine won't be disappointing.
You are probably looking at this wine because you like rosé, or someone you know does. There is nothing wrong with that. If you feel that rosé is splendid, then Maison No. 9 is likely right for you.
Many good rosés come from Provence, France, where this wine is made. It comes in a 750ml, 1.5-liter magnum, and 3-liter double magnum bottle. 
The 750ml bottle is beautifully designed with a long slender neck. It has a screw-off top, which is convenient. 
The larger bottles are also very attractive. We would not be ashamed to serve them to guests, even at a wedding. The large bottles would make a special occasion even more memorable. 
The standard bottle makes a lovely gift. It's something special to enjoy as a couple or with a close friend. The wine is unique enough to match the bottle. They are not an odd combination, which we suspected at first.
Pros
Well-priced for what you get
Better than expected
Perfect for Malone and/or rosé fans
Beautifully presented
Cons 
Not enough to impress red or white wine sticklers or wine snobs in general
Detailed Analysis 
Appearance 
The pastel pink color in marketing photos is both inviting and gentle. But in real life under less bright light, the color is dusty pink. We found the real color more attractive than what you see in online photos.
Tasting and aroma notes
The aroma is mainly strawberry and pear. The taste is not overly sweet, sharp, or dry. It's well-balanced and a little soft. 
The flavor is fruity, with a touch of pineapple, apple, and cranberry. It has a crisp, clean finish with a smooth texture. It's much better than expected. There's no candy floss which you might expect.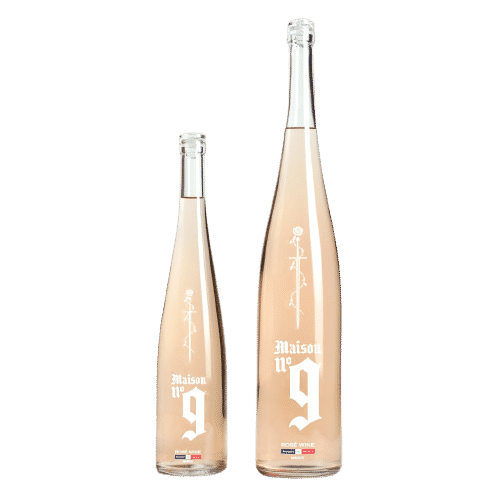 Price and Availability 
This wine is well-priced for what you get. It's not pretentious at $22 for the 750ml. If you like rosé a lot, we would recommend getting a few at a time. 
If you buy six at a time, you can get a discount of about $2 a bottle online. Six bottles will then cost $120. The magnum is $45 and the double magnum is $90.
Maison No. 9 recently launched in the UK and US. It's best to get it while it's going because rosé doesn't age well. It could also be gone in less than two years. Malone's status has boosted sales beyond what they'd be otherwise. 
But hopefully, the wine will continue to be made. It's a blend, so there's a better chance of that. That's not to say it's amazing, but it deserves its time to shine. 
Summary
Depending on who you are, Malone's endorsement is a major drawcard, or it might put you off. 'Endorsement' might be the wrong word. It seems he was more involved than that. We are a bit skeptical. He invested in it and decided which one he liked best after a bunch of tastings. 
Before we declare Malone a 'winemaker', we need more evidence than a few photos of him sitting pretty in a suit with a wine glass. But you can certainly show off shamelessly to some people with this wine. Others will think you have gone soft. 
We conclude that Maison No. 9 is worth the price. It's not disappointing if you like rosé or approach it with an open mind. That said, there are some slightly better rosés which cost about the same.
Further Reading