You loved those classic Jolly Rancher candies as a kid, and you'll surely love them again with the Jolly Rancher Shot. Reminisce happy childhood memories with your pals with this shot that you can make in just minutes.
Why Is It Called A Jolly Rancher Shot
The cocktail takes its name from the popular Jolly Rancher candies. At the same time, while it doesn't involve using any actual Jolly Rancher candies, the three ingredients, when blended together, create a refreshing cocktail drink with a sweet, fruity flavor reminiscent of the candy's signature taste.
What Does A Jolly Rancher Shot Taste Like?
The Jolly Rancher Shot combines simple, easy-to-find ingredients such as cranberry juice and equal amounts of apple vodka and peach schnapps, giving off a flavor similar to Jolly Rancher candies. This fruity recipe is relatively quick and easy to make and is versatile enough to be served either as a party shot or punch or in a Martini cocktail glass rimmed with sugar.  
As an optional garnish, you can use an orange wedge. Others also serve it with their favorite Jolly Rancher candies for an even better drinking experience.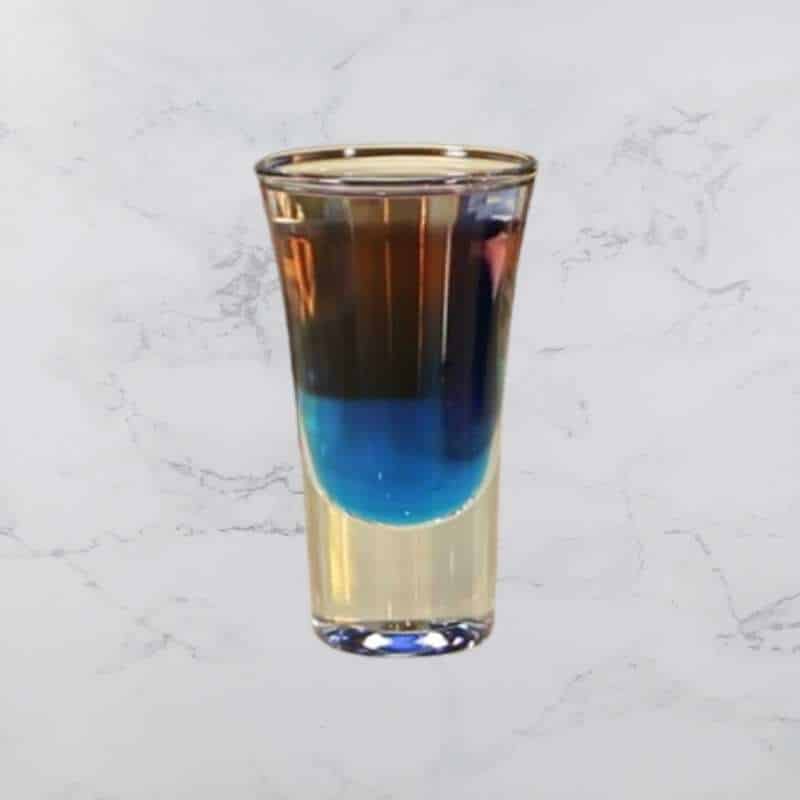 Tools Required
1 Bar Shaker
1 Jigger
1 Shot Glass
What Is In A Jolly Rancher Shot?
4 oz Cranberry Juice
1 oz Green Apple Vodka
1 oz Peach Schnapps
1 Orange Wedge (For garnish)
Jolly Rancher Candies (Optional)
How To Make A Jolly Rancher Shot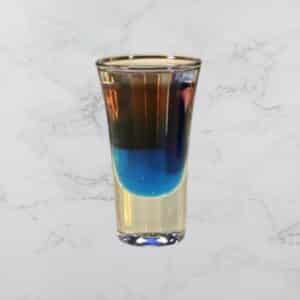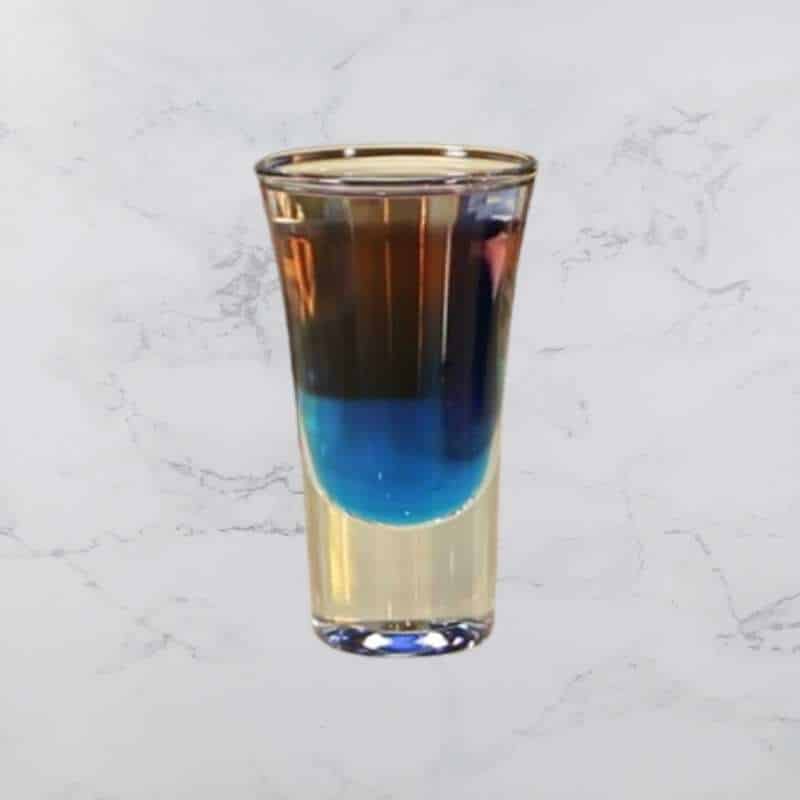 Jolly Rancher Shots Recipe
Just like its namesake, the Jolly Rancher Shot is sweet, fruity, and irresistible. You'll surely want this shooter in your menu for your upcoming get-togethers.
Equipment
1 bar shaker

1 Jigger

1 Shot Glass
Ingredients  
4

oz

cranberry juice

1

oz

green apple vodka

1

oz

peach schnapps

1

orange wedge

(For garnish)

Jolly Rancher candies

(Optional)
Instructions 
Pour the green apple vodka, peach schnapps, cranberry juice, and some ice cubes into the bar shaker.

Shake well for 10 seconds or until the mixture is cold.

Strain and pour into the shot glass.

Serve with the orange wedge and Jolly Rancher candies. Enjoy!
More Shots