Wanna go for a Mexican-themed fiesta? There's no better way to enjoy after feasting on burritos and enchiladas than with the Mexican Candy Shot, whose explosion of flavors will definitely spice up the night. 
What Does A Mexican Candy Shot Taste Like?
This Mexican Candy Shot is a delightful, balanced combination of sweet, fruity, and slightly spicy flavors that will surely make it a favorite among your family and friends in various celebrations. It usually uses only three ingredients, tequila, watermelon schnapps, and hot sauce, though some people opt for another flavor of fruit schnapps, or simply freshly-squeezed juice in its place. 
And as a crowning touch to this cocktail, sugar and lime are used as the rim and garnish.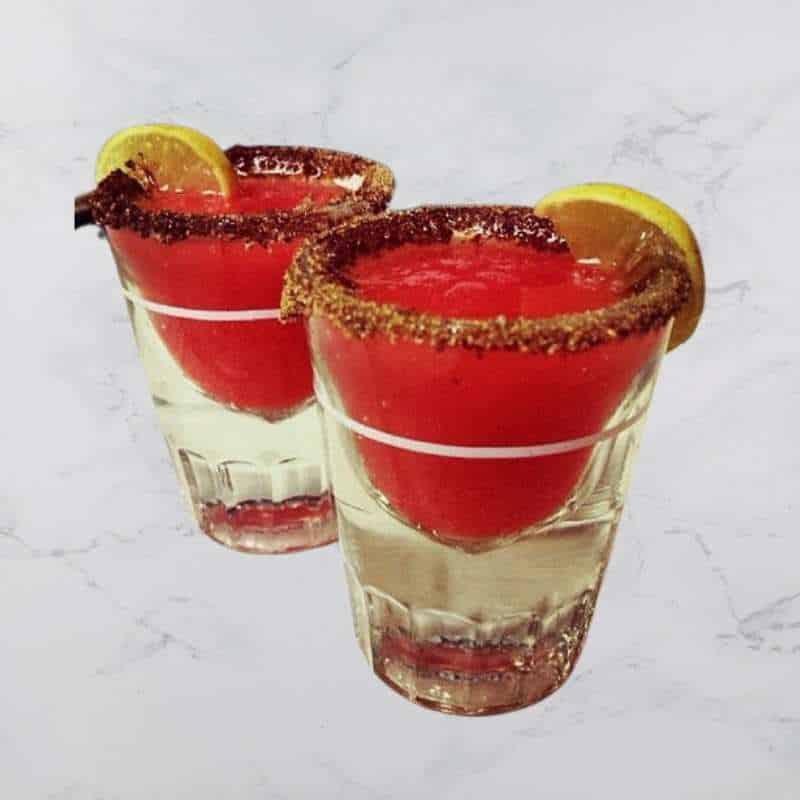 Why Is It Called A Mexican Candy Shot
The shot is said to have gotten its name from Vero Rebanaditas, a watermelon-flavored Mexican brand of hard candy dusted with chili powder, which is why watermelon flavored schnapps are the traditionally used ingredient for this shot, although others have experimented with others like guava, orange, raspberry, and strawberry flavors.
Tools Required
1 Bar Shaker
1 Jigger
1 Shot Glass
1 Plate (For the rim)
What Is In A Mexican Candy Shot?
1/2 oz (15ml) Tequila
1 oz (30ml) Watermelon Schnapps (You can another fruit flavor of your choice)
2 dashes of Hot Sauce
2 tbsps of Sugar (For rim)
1 Lime wedge (For garnish)
How To Make A Mexican Candy Shot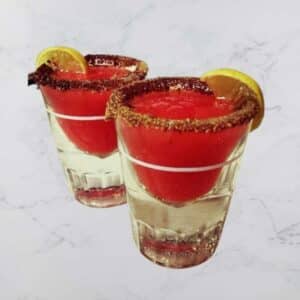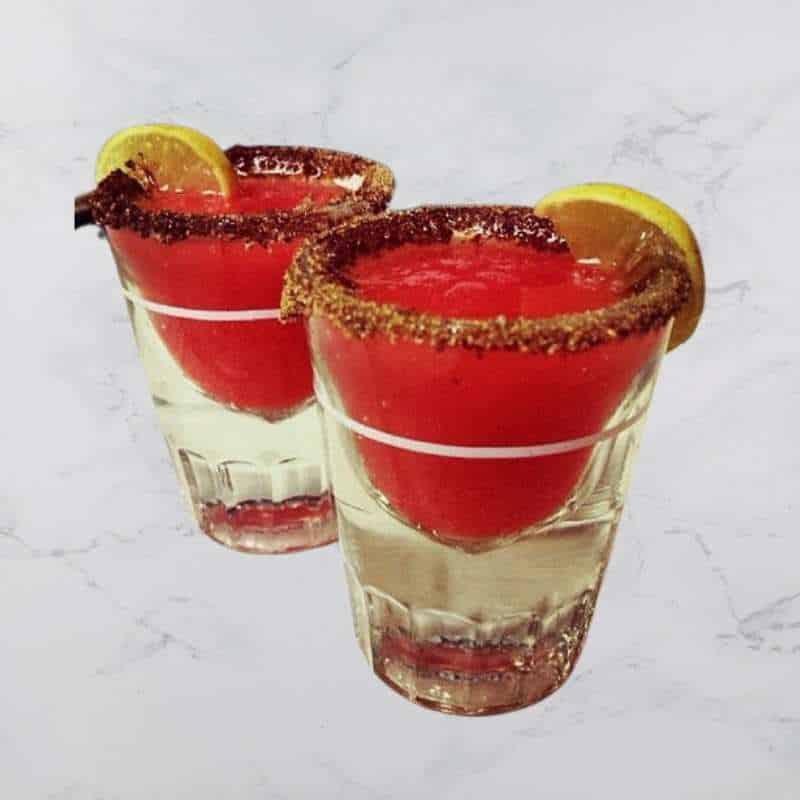 Mexican Candy Shot
The sweet, fruity, and spicy flavors of the Mexican Candy Shot adds a special kick to every celebration. Whip a couple of these in just minutes!
Equipment
1 bar shaker

1 Jigger

1 Shot Glass
Ingredients  
1/2

oz

tequila

1

oz

watermelon schnapps

2

dashes

hot sauce

2

tbsps

sugar

(For the rim)

1

lime wedge

(For garnish)
Instructions 
Put a small amount of water and some sugar on a plate and evenly dip the rim of the glass well. Once you're done, set it aside.

Combine tequila, watermelon schnapps, and hot sauce in a shaker with ice. Shake well for at least 10 seconds.

Strain mix into a small glass or shot glass.

Add lime wedge for garnish. Enjoy!
More Shots