Thinking of an unconventional addition to ol' St. Patrick's Day? The green Irish Trash Can gives you that Irish feel even if you're not actually Irish. This super-strong cocktail's fruity flavors and its energy shot gets you all up and energized throughout the celebration.
What Does The Irish Trash Can Taste Like?
This Irish Trash Can is a fun cocktail drink that mixes six different types of alcohol and caffeine and is topped with Red Bull. While it sounds like the ultimate party drink, don't forget that this cocktail is extra strong; just a few of these bad boys ought to knock you down, so be sure to drink carefully and responsibly.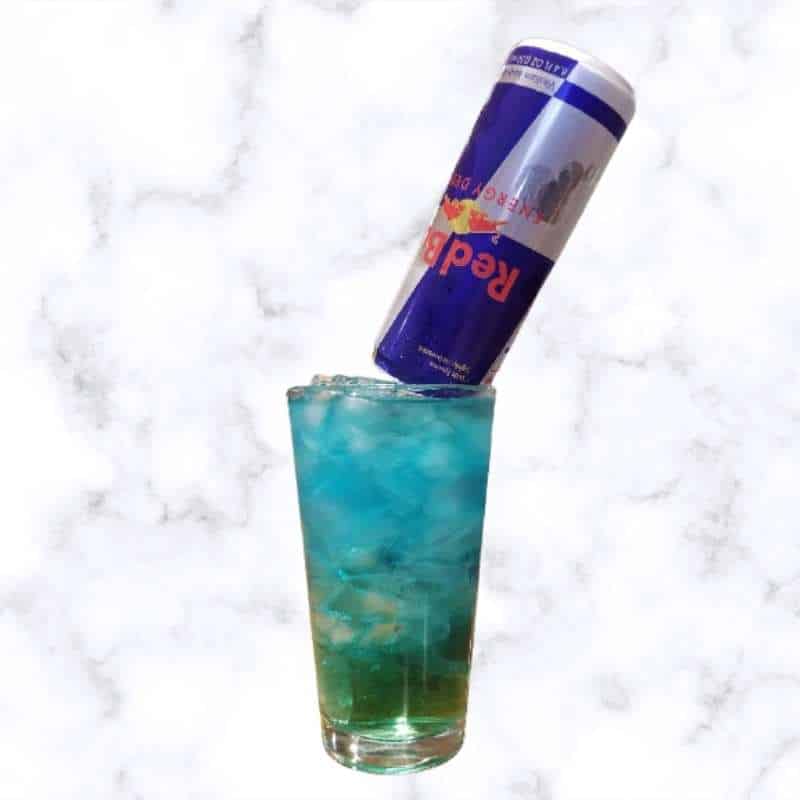 Where Did The Irish Trash Can Come From?
Technically, this cocktail wasn't made in Ireland, nor was it made by an Irishman. It's certainly not made from trash either. It's simply called that way because the beverage turns green after mixed together, green being a trademark color for the Irish. That said, that shouldn't stop you from enjoying this cocktail, Irish or not, or even outside St. Patrick's Day. 
Tools Needed
You'll be needing the following:
1 large Collins glass or a 12 oz glass
1 bar spoon
1 jigger for measurement
What's In An Irish Trash Can Cocktail
This cocktail contains half a dozen alcoholic beverages:
1/2 oz gin
1/2 oz vodka
1/2 oz triple sec
1/2 oz light rum
1/2 oz peach schnapps
1/2 oz blue curaçao
1 full can of Red Bull
How To Make An Irish Trash Can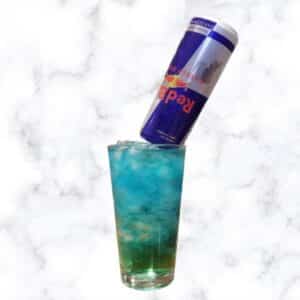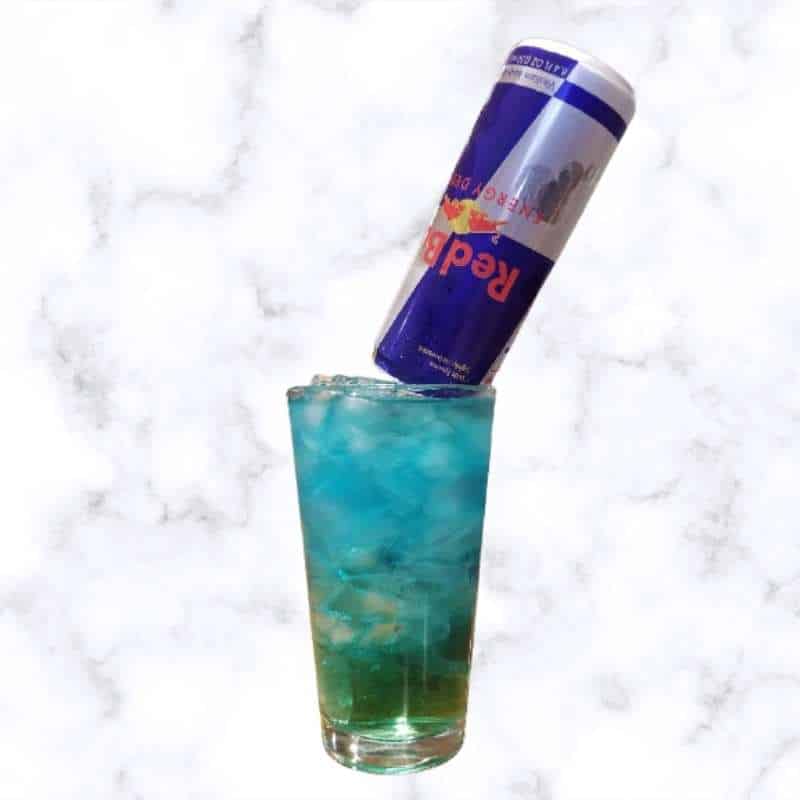 Irish Trash Can
Enjoy this not-so-Irish, but oh-so-strong cocktail treat with your mates for St. Patrick's Day.
Equipment
1 large Collins glass

(or a 12 oz glass)

1 Bar Spoon

1 Jigger
Ingredients  
1

oz

gin

1

oz

vodka

1

oz

triple sec

1

oz

light rum

1

oz

peach schnapps

1

oz

blue curaçao

1

can

Red Bull
Instructions 
Fill your Collins glass with ice.

Pour all the alcoholic beverages together and stir them well.

Open and drop in the can of Red Bull upside-down and leaning against the rim.

Let the can sit in as it dispenses the Red Bull drink. Watch the beverage turn green as it does.
More Shots