Tequila Herradura has its roots buried deep in tradition. This legendary tequila is great for spending precious moments sipping a quality product.
It's an award-winning name known globally to tequila lovers.
Herradura is an affordable tequila that makes amazing cocktails with its bold flavor and smooth finish. 
In our review, we take a look at the history of Herradura Tequila and its quality. We also review the range of Herradura tequilas. 
History of Herradura Tequila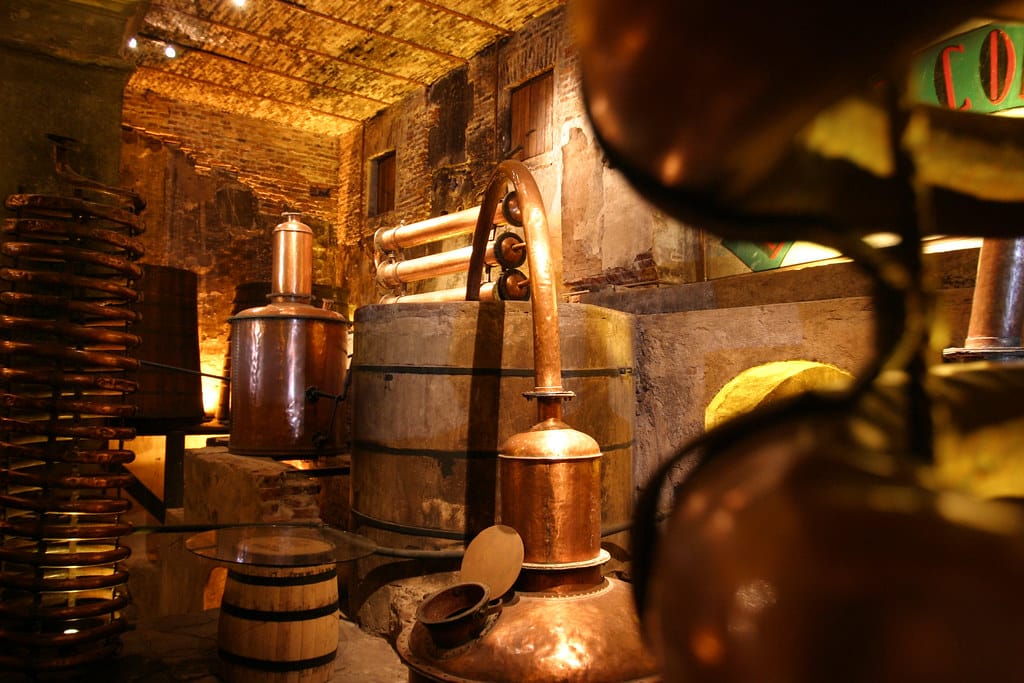 Herradura is an authentic tequila brand that offers a classic but innovative range. It exudes complexity and history.
The Herradura distillery was established in 1870. It originates from the town of Amatitan, in the state of Jalisco, about thirty miles from Guadalajara, Mexico.
Named, Hacienda San José del Refugio by Félix López, it was his brother in law, Aurelio, who re-christened it, Herradura, after Félixs' death.
The name, Herradura, originates from a horseshoe, found by Aurelio on the property in the early 1900s.
The location of Herradura Tequila is the only tequila-producing hacienda in the world.
It retains this status because of its heritage, location, and every aspect of its production occurring on-site.
After 125 years of family ownership, the Brown-Froman group purchased Herradura in the mid-2000s.
The Brown-Froman group, incidentally also owns the heritage brand, Jack Daniels.
Tequila Herradura (Our Review) 
Process 
Herradura has always been a traditional brand.
The process of extracting the true essence of their uniquely tasting tequila lies in methods of old and innovation.
The blue agave plant is the heart of the brand, which is what tequila is typically made from. It grows in the lowlands of the Tequila Volcano in Jalisco.
The downhill agave produces an earthier, fruitier tequila than plants grown higher up.
Matured blue agave leaves are removed and their hearts are roasted in clay ovens to extract their juices.
The second stage is to steam up to 40 tons of agave for around 26 hours. 
The agave is then cooled and milled twice which forms a liquid that is fermented using 16 local wild yeast varieties. Herradura uses a 100% natural fermentation process.
Herradura Tequila is twice distilled in traditional alembic stills.
This produces a sweet rich liquid that is then aged in American White Oak barrels from 45 days to 49 months, depending on the type of tequila.
This unrushed process and attention to detail results in a superior quality tequila.
Range
Different varieties of Tequila Herradura offer subtle but distinguishing flavor differences and bold color dynamics.
It's almost impossible to choose a favorite.
But, if persuaded with a lifetime supply, the outstanding uniqueness of the Herradura Reposado comes out on top.
All Tequila Herradura products have won many awards, but they can also boast that they are the most gold award-winning tequilas ever produced.
The entire range Casa Herradura offers has a maturation process that exceeds all industry standards and government regulations.
Constant innovation combined with old-world charm keeps this remarkable brand an international key point of the tequila industry.
Price
Tequila Herradura's eclectic range is available in both affordable bottles for everyday drinking tequila and the sought-after high-end premium range.
The Herradura consumer can expect prices between up to $110 for their Silver, Reposado, and Anejo tequilas depending on production year and age.
The Herradura mid-price level spirits such as the Herradura Ultra Anejo Tequila retails for around $120.
Their prime range tequilas which include Herradura Legend Anejo and King of Kentucky Double Barrel Reposado cash in around $300.
The most expensive tequila in the Herradura family is their 150 Aniversario at a cool $1000.
Packaging
Classic and stylish, all Tequila Herradura is housed in sophisticated-looking bottles.
With a tip of its sombrero to the past, they always feature the iconic, upside-down horseshoe, which is hand placed on every bottle.
Their most accessible varieties are cradled in rectangular-shaped bottles made of thick glass.
They're almost reminiscent of a bottle of Jack D's allowing for a stunning view of its liquid gold or silver inside.
Herradura's high-end, extra Añejo Selección Suprema tequila bottle designed by Johnny Cardena features a real copper finish on its horseshoe emblem.
The aesthetics of Herradura packaging are clear. They stand out proudly as a premium brand, that knows its history, lineage, quality, and value without any gimmicks or attempts to pander to finicky trends.
Herradura Product Range
An innovative lineup of tequilas is lovingly produced from Casa Herradura.
To help aid you in your choice, we've dived into what makes every bottle of Herradura tequila a one-of-a-kind experience.
A variety of origins, flavors, and prices are what make every bottle special and a must-have for any serious tequila connoisseur.
Tequila Herradura Silver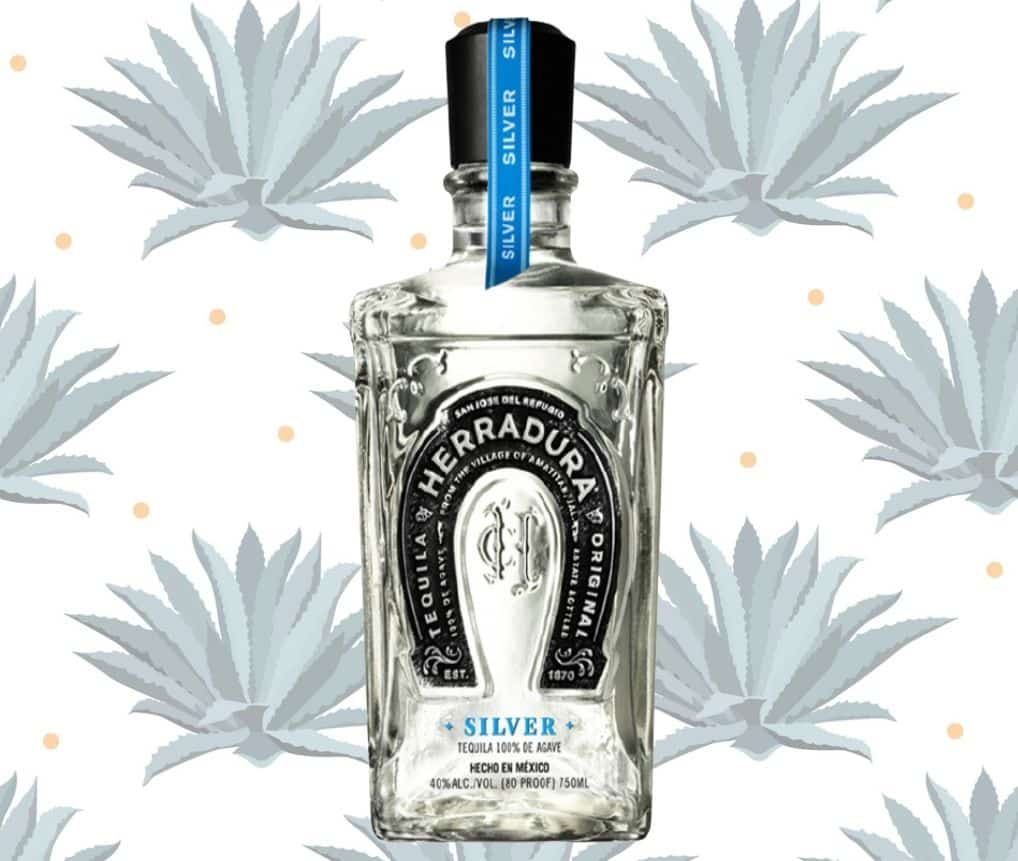 Matured in American White Oak Barrels for at least 45 days, this award-winning classic is often described as smooth and refreshing with a touch of smokiness.
Slightly sweet with a divine melange of coconut, honey, and citrus, Herradura Silver sits well, whilst you chat about how great it is.
Tequila Herradura Ultra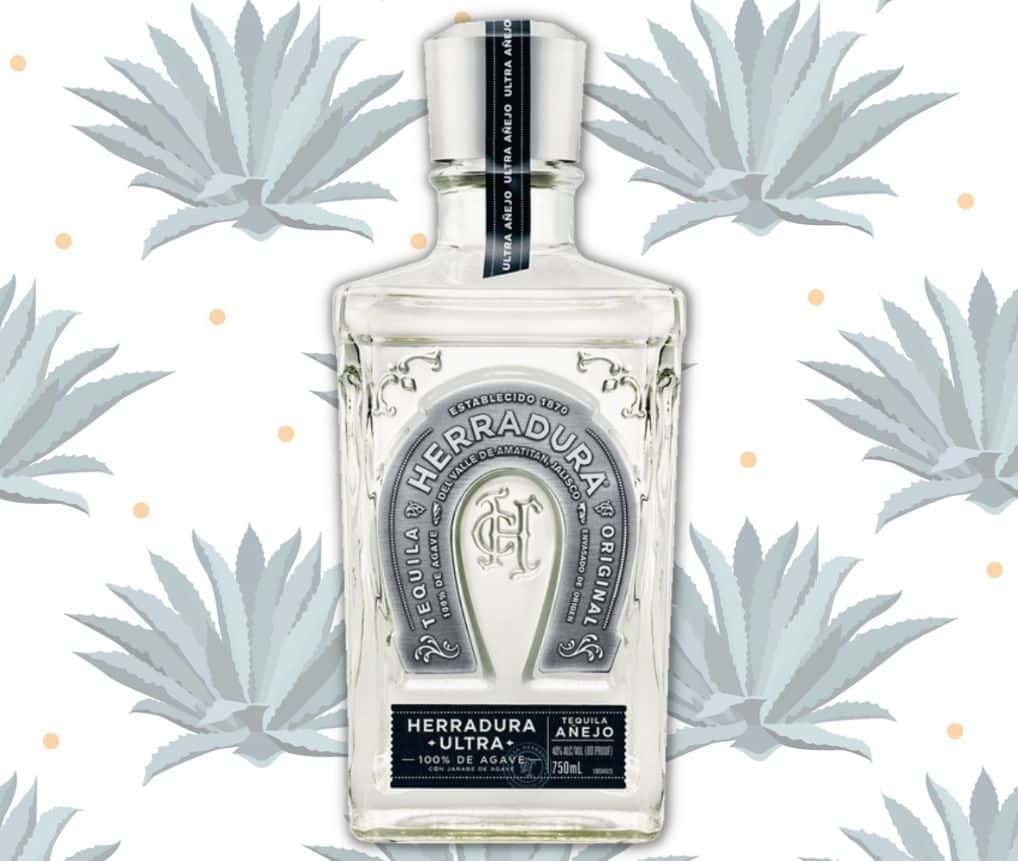 Slightly pricier, Herradura Ultra has the reputation of being one of the finest Añejos on the market.
Visually its phosphorescent liquid silver color penetrates the mind before it even hits your lips.
Then the true magic of this tequila is undeniable. Smooth but robust with flavor, it captures the beautiful sweetness of the agave nectar whilst enticing the palate.
Encompassing a melody of dried fruits, caramel, and toasted almonds, it is a pillar of Mexican excellence within the tequila industry.
Tequila Herradura Directo de Alambique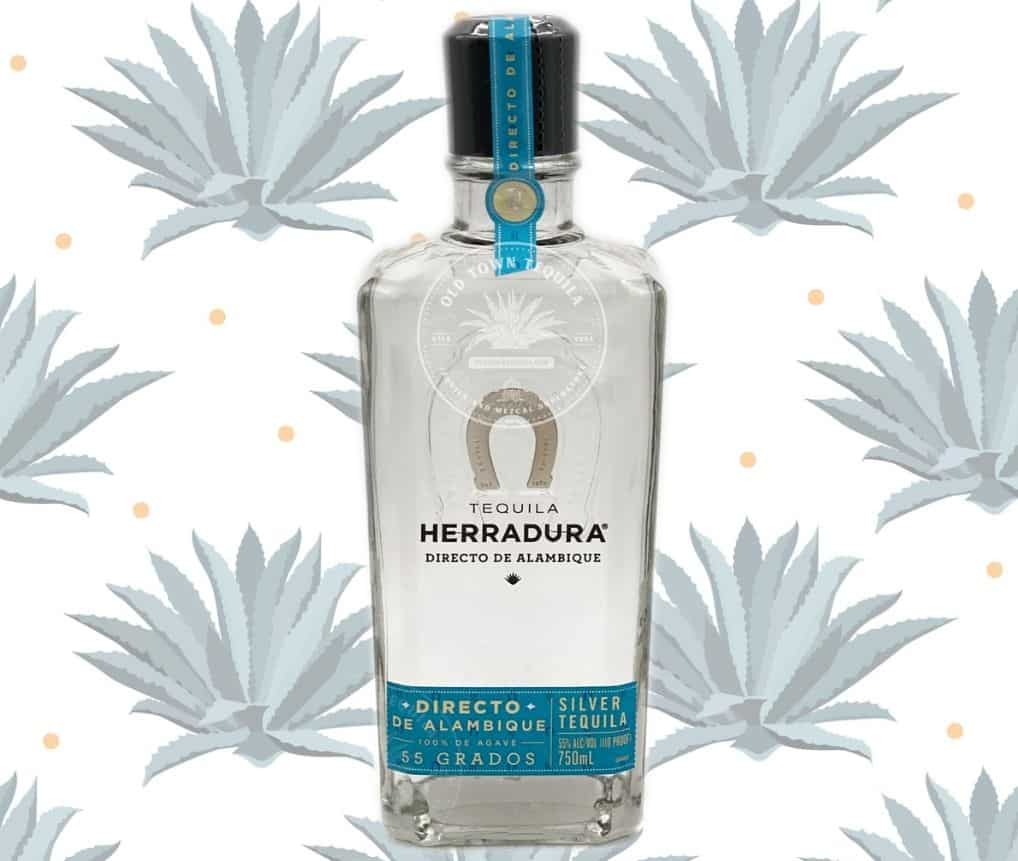 This unusual tequila from Herradura forgoes the barrel aging technique altogether. It is bottled straight from the still.
This fourth release in the Herraduras Colección de la Casa series is 110 proof and a very complex tequila.
It has a long-lasting finish filled with herbs, green pepper, and hints of citrus.
Tequila Herradura Reposada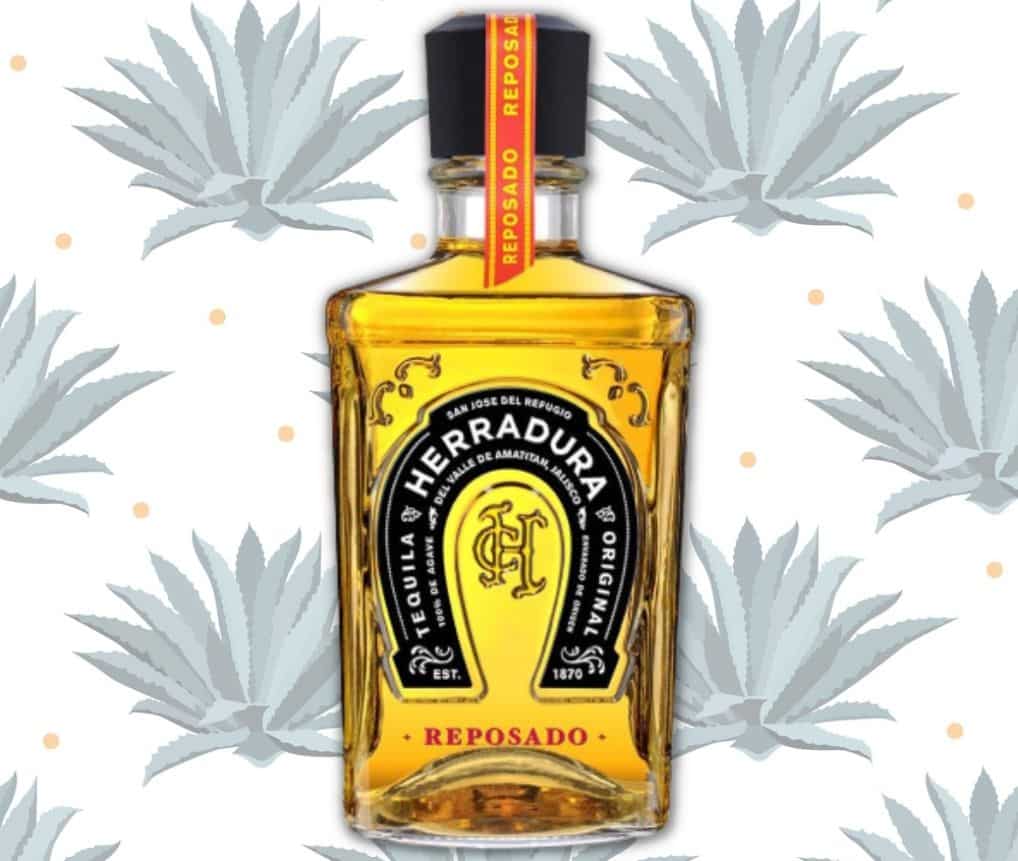 The Herradura collective claims to be the first tequila producer to age their spirits in wood.
The Reposado follows this tradition, aged for 11 months, short a month for classification as Añejo.
Gabriela de la Peña, Herradura's longest leader, was the first to introduce this method to the market.
La Peña was attempting to blend the qualities of a Blanco and Añejo.
She is also responsible for the controversial category, extra Añejo. Extra Añejo strives to find similarities in the production of brown spirits such as bourbon and scotch.
Reposado was conceived in 1974. It has a buttery, golden, melt-in-the-mouth quality received with much fanfare.
Smooth and sweet with a heady scent of cooked agave, it remains one of the most pioneering advances in tequila history.
Tequila Herradura Añejo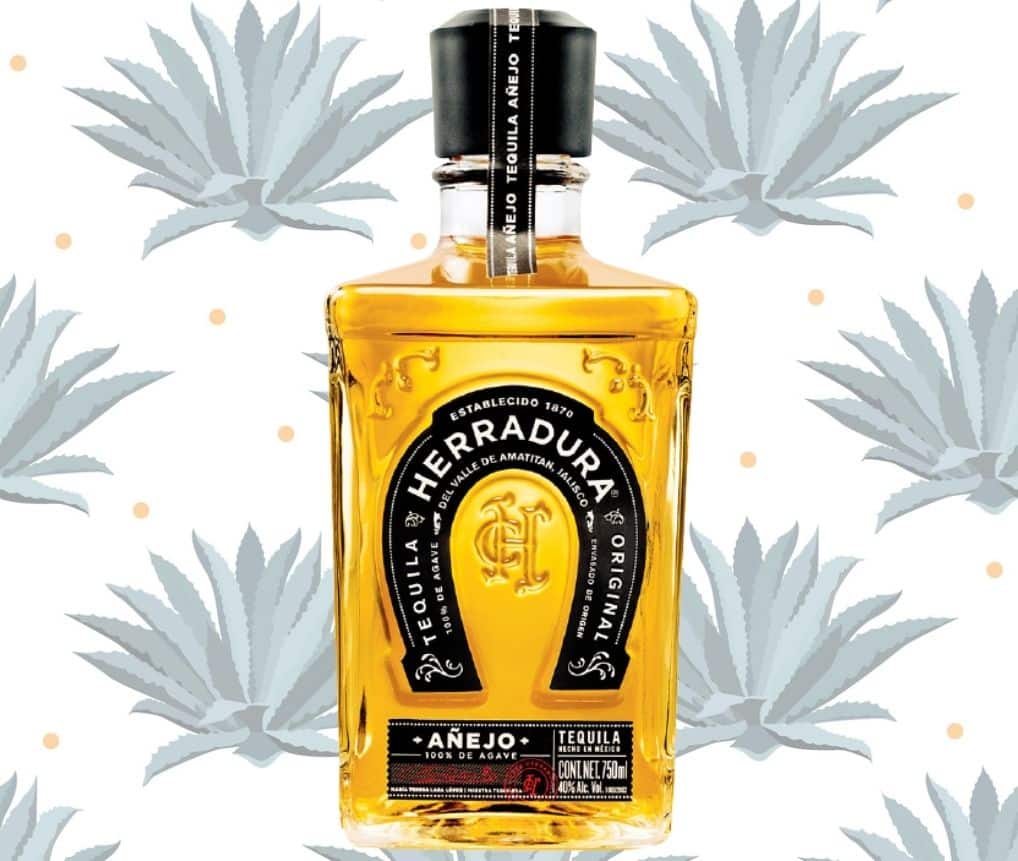 Another pedigree of Casa Herradura, the Añejo was first introduced to consumers, back in 1962.
Its amber-gold color is helped by aging for 25 months.
It captures all the spiciness and complexity a top-quality añejo is renowned for.
Read our full Herradura Anejo review here.
Tequila Herradura Double Barrel Reposado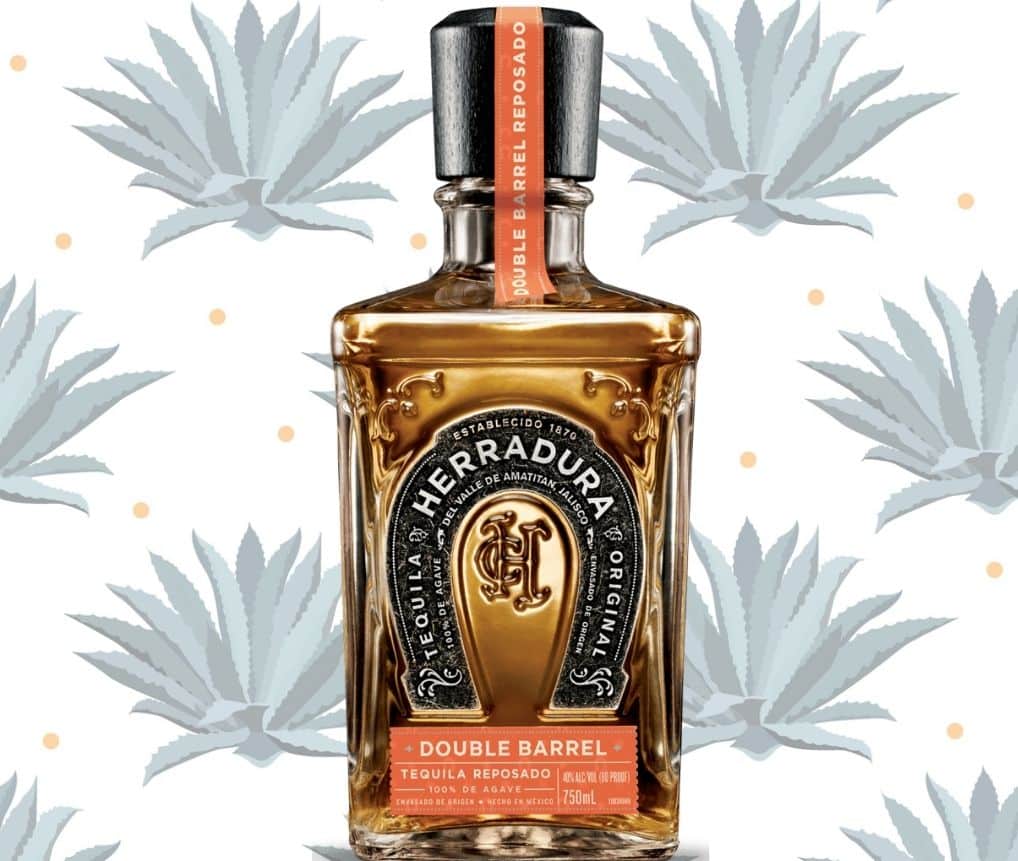 The deep bronzed color of this double barrel is the first clue that you're in for one exciting ride down the tequila highway of taste.
And the key to this remarkable liquor is all in the process.
This Herradura has a two-step aging method.
It involves first resting the tequila in wooden barrels for 11 months.
It is then transferring to charred barrels to rest for a further 30 days.
Notes of vanilla, clove, and oak all contribute to the flavor palate.
Tequila Herradura Selección Suprema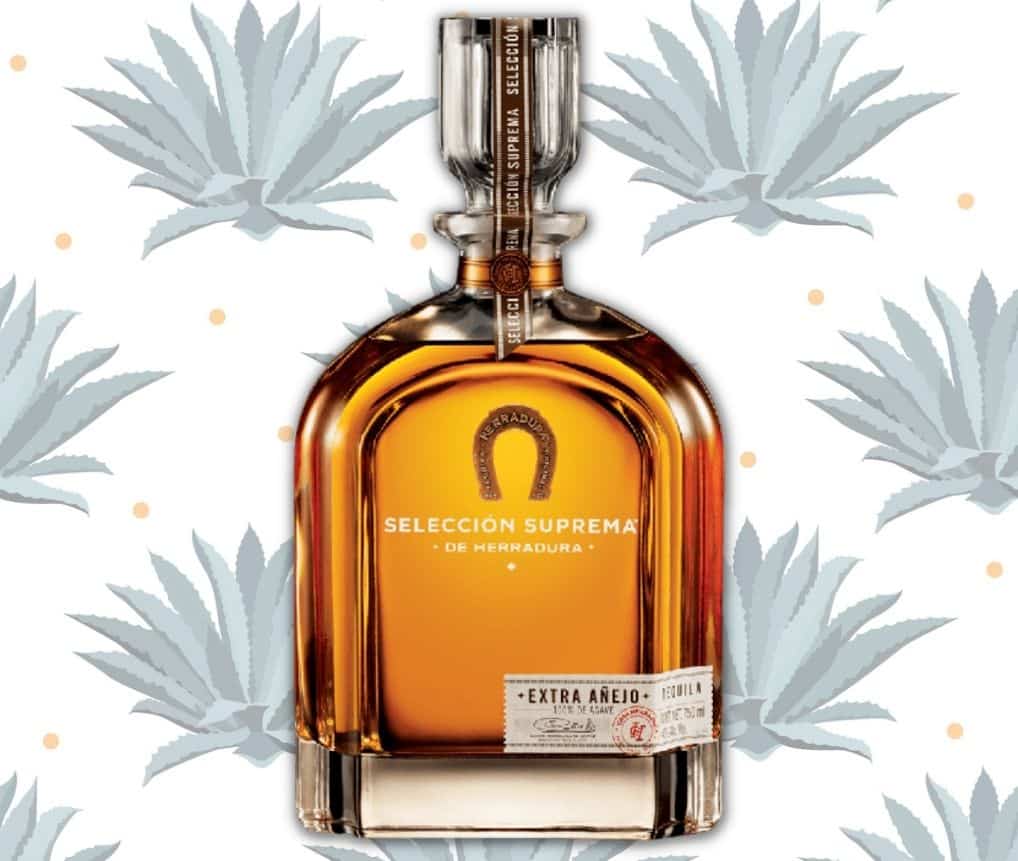 Herradura's premium 5-year "ultra rested" tequila, is one of the most sought-after bottles in the world.
Hints of floral and spice with a silky sweet finish, Herradura Suprema, is made 100% with the best agave plants.
Produced using the most traditional methods in the distillery, it lives up to its reputation of supreme.
Tequila Herradura Legend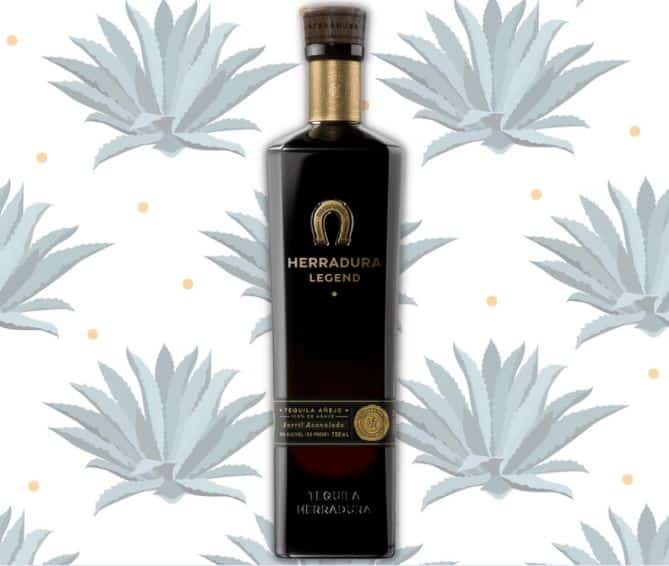 A brand new offering to the tequila market, from the always innovative Herradura family.
Legend has all the qualities to support its name.
Specially grooved, heavily charred American white oak barrels, mature the Legend tequila for 14 months.
This creates a velvety rich Añejo taste.
These barrels allow the tequila to be exposed to multiple layers of wood.
It allows the 100% blue agave a unique journey in developing its legendary robust taste.