If you haven't heard of Ole Smoky Peanut Butter Whiskey don't be too hard on yourself, it all happened in a blink of an eye.
This prestigious spirit exploded into the market boldly winning 10 international awards in its first year of distribution.
It has already become a stock standard favorite for mixologists and bars around America.
Let's have a closer look at this fun adult beverage.
Ole Smoky Peanut Butter Whiskey Review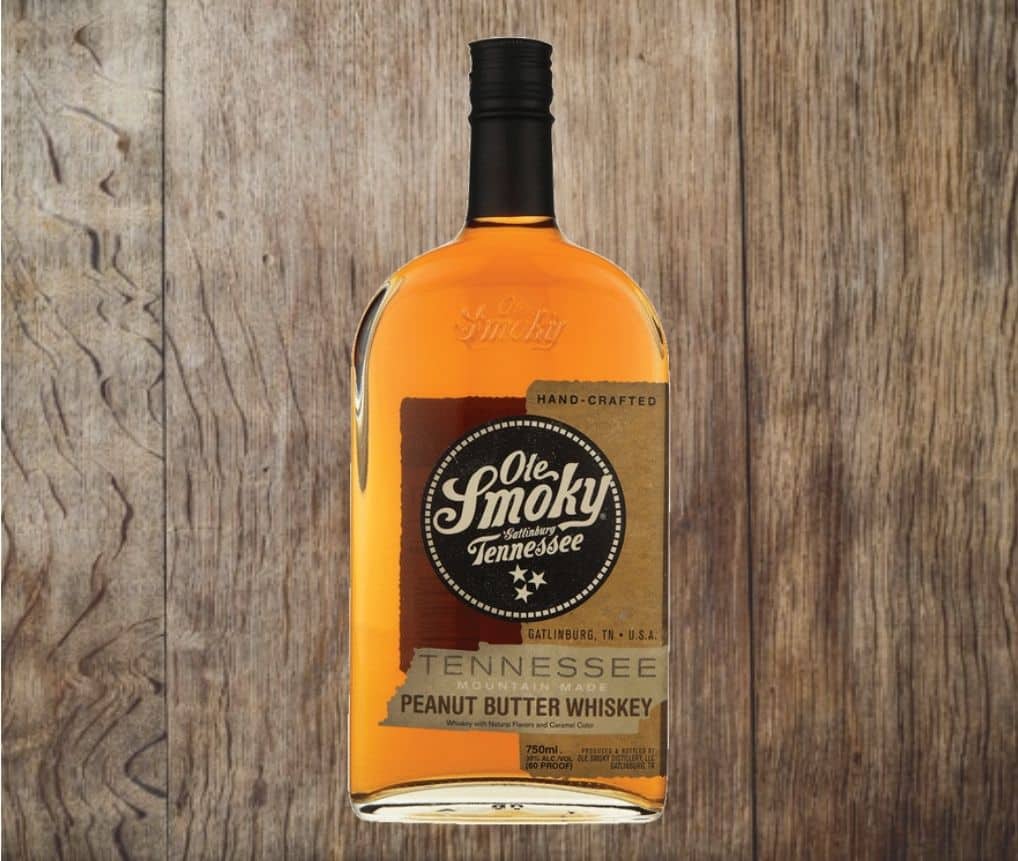 Overall Assessment
The New recipe was launched in August of 2019 exclusively to Ole Smoky distilleries.
And if you are not sure who makes the best peanut butter whiskey, let us set the record straight. Ole Smoky's Peanut Butter Whiskey is the finest on the market.
This Peanut Butter whiskey is one of Ole Smoky's 17 produced flavors and what an impression it has made. It takes the lead amongst its competitor's hands down.
Ole Smoky offers tours at their distillery where you can see the distillation process up close. They have two copper stills onsite and proudly offer free samples while you are there.
We would say that Ole Smoky Peanut Butter Whiskey would probably appeal to a younger generation. Only because we assume they are more adventurous and would be more willing to try it.
Pros
Award-winning quality
Unbelievably flavorful taste
Cost-effective when compared to competitors
Can be used as an ingredient
Available throughout the United States
Cons
Detailed Analysis
Now that we know a bit about Ole Smoky Peanut Butter Whiskey, let's discover what it is like when consumed.
We will have a look at the appearance first and foremost. Then we will experience the aromas and tasting notes of the beverage.
We will look into how it's made and lastly we will also have a look at the Ole Smoky Peanut Butter Whiskey price range.
Production
Ole Smoky Peanut Butter Whiskey is produced in Gatlinburg Tennessee distillery.
Real peanut oil is used to make this product as well as other natural flavors. All flavors are combined then bottled at 60 proof. The other ingredient used is the 24-month cask-aged 100% corn whiskey base.
Because real peanut oil is used to make this product, we would not recommend clients with peanut allergies consume it.  
Ole Smoky Peanut Butter Whiskey is made in small batches and handcrafted to add a special touch.
Appearance
When poured into the glass, the whiskey is amber in color. Short legs run around the glass and the texture appears to be a bit thin.
Nose
Your first sniff of Ole Smoky Peanut Butter Whiskey will embrace your senses with its characteristic combination of oak and peanuts.
The welcoming aromas of salted peanuts in a bottle take over your sense of smell. While vanilla and licorice gently reveal themselves in this delightful spirit.
The aroma evokes memories of a seven-year-old me, sitting in a school playground on a hot summer's day. Eating my yummy packed peanut butter and honey sandwich. 
Taste
On our first sip, we tried it neat. The taste is pleasant. A decadent profile with sweet vanilla caramel upfront. Followed by the subtle creamy peanut butter flavor.
In the second sip, some spiciness and caramel reveal themselves. The oak whiskey flavor pulls through from aging in the barrels.
For the third sip, we add three blocks of ice. We can confirm that the flavor combination in this whisky is very well balanced. No burn is felt. It is completely smooth. Has a nice kick to it.
Who would have thought whiskey peanut butter could taste this good. It is so indulgent. Does it taste like peanut butter though? You can bet it sure does.
Perfect to sip on at any occasion, it just bursts with flavor.
It can be enjoyed neat or with ice. Or it can also be used in delicious fun cocktails. We'd even enjoy this as a cold shooter.
Here are a few Peanut Butter whiskey cocktails that we recommend you try.
Peanut Buttercup nightcap
Peanut Butter Ole Fashioned
PB&J
PB&J Shot
Spiked Chocolate Milk
Mom might even be inclined to pop a shot or two in the Christmas trifle. Or add it to Ice-cream. Or perhaps make a peanut butter whiskey tart.
This whiskey is so diverse we can see why it is so popular. There are several other brands of peanut butter whiskey on the market, like Sqrrl Peanut Butter Whiskey, Sheep Dog Peanut Butter Whiskey, Skrewball Peanut Butter Whiskey, and Skatterbrain Peanut Butter Whiskey.
Finish
So we know that Ole Smoky Peanut Butter looks, smells, and tastes divine.
But what's left in your mouth after you've swallowed.
In this case, the finish leaves a thin, luxurious oily layer in the mouth.
The flavor of the whisky lingers for a bit at the back of the tongue and finishes with saltiness and a subtle oaky dryness.
We Would however say the finish is short.
Price
Ole Smoky peanut butter whiskey can be purchased throughout the US in grocery and liquor stores or online.
It is sold in a 750ml bottle for $19 and in a 50ml bottle for just $3.
Considering that this is an award-winning whiskey I'd say that is indeed a reasonable price.
Although well stocked, this whiskey sells fast so you should move quickly if you want to purchase a few bottles.
Conclusion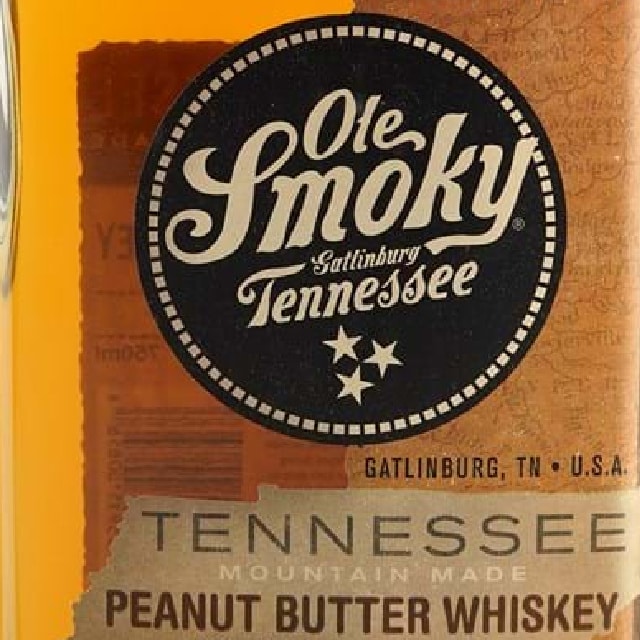 Ole Smoky Peanut Butter Whiskey proved to be quite difficult to fault.
We are certainly blown away by this new addition to Ole Smoky Whisky. You will not find another brand that can compare to its perfected well-balanced flavor.
Would we buy it again? Absolutely!
Would not be a bad idea for the brand to produce different varieties of peanut butter whiskey because it sells so well.
But for now, I will keep a permanent place in my bar for this delicious whiskey.
Gift it to someone who you know will love it, but will never buy it. Guaranteed that they will love you even more and they will not look back!
Ole Smoky Peanut Butter Whiskey FAQs
What is the alcohol strength of Ole Smoky Peanut Butter Whiskey?
The alcohol strength is 30% ABV
How do you drink Ole Smoky Peanut Butter Whiskey?
It can be enjoyed as a shooter, with ice or mixed in a cocktail
How much does Ole Smoky Peanut Butter Whiskey cost?
The price of a 750ml bottle will range between $19 and $26               
Does Ole Smoky Peanut Butter Whiskey taste like Peanut Butter?
It sure does taste like peanut butter. Like a peanut butter and jelly sandwich.
If you have a peanut allergy can you drink Ole Smoky Peanut Butter Whiskey?
If you have a peanut butter allergy it is best to refrain from consuming this product as real peanut oil is used.