Screwball Peanut Butter Whiskey has recently been rising in popularity, as its subtle and smooth flavor makes for a pleasant addition to any cocktail.
When added to coke, this whiskey adds a burst of peanut butter flavor that's perfect for those who are more amenable to a sweeter drink.
Below, we've provided a short and tasty recipe for peanut butter whiskey and coke that's perfect for those wanting to give this whiskey a try. Skrewball is the most popular brand of peanut butter whiskey on the market currently, but there are other brands like Sheep Dog's Peanut Butter Whiskey and Sqrrl Peanut Butter Whiskey.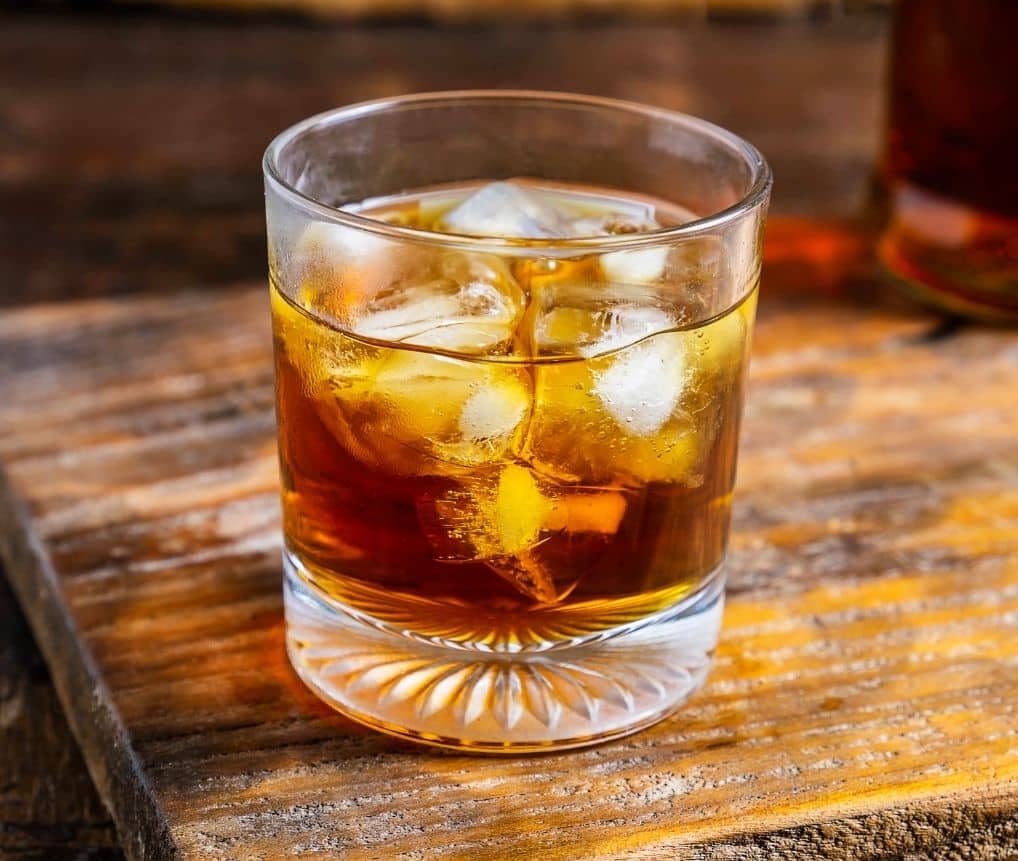 Ingredients
Ice
1/4 Teaspoon Vanilla Extract (Optional)
Cola Soft Drink
1/4 Cup Screwball Peanut Butter Whiskey
Directions
Fill glass with desired amount of ice.
Add Screwball Peanut Butter Whiskey and optional vanilla extract.
Finish with a cola soft drink, such as Coca-Cola.
---
This recipe also works great with banana whiskey.