If you're in for a laugh and an all-American blended bourbon whiskey with a shot of fruitiness, then Howler Head might be the fix you need. 
Most dark liquor lovers enjoy the deep sweetness and toffee flavors that bourbon is globally known for. 
But most bourbon drinkers would do a double-take if you informed them that you've added a banana addition to their tipple. Banana and bourbon?
Yes, you heard correctly. Howler Head Whiskey is just that, bananas.
They pride themselves on that very fact. The whole Howler whiskey brand is based around being mavericks in the bourbon jungle. This is our review of their whiskey.
Howler Head Whiskey Review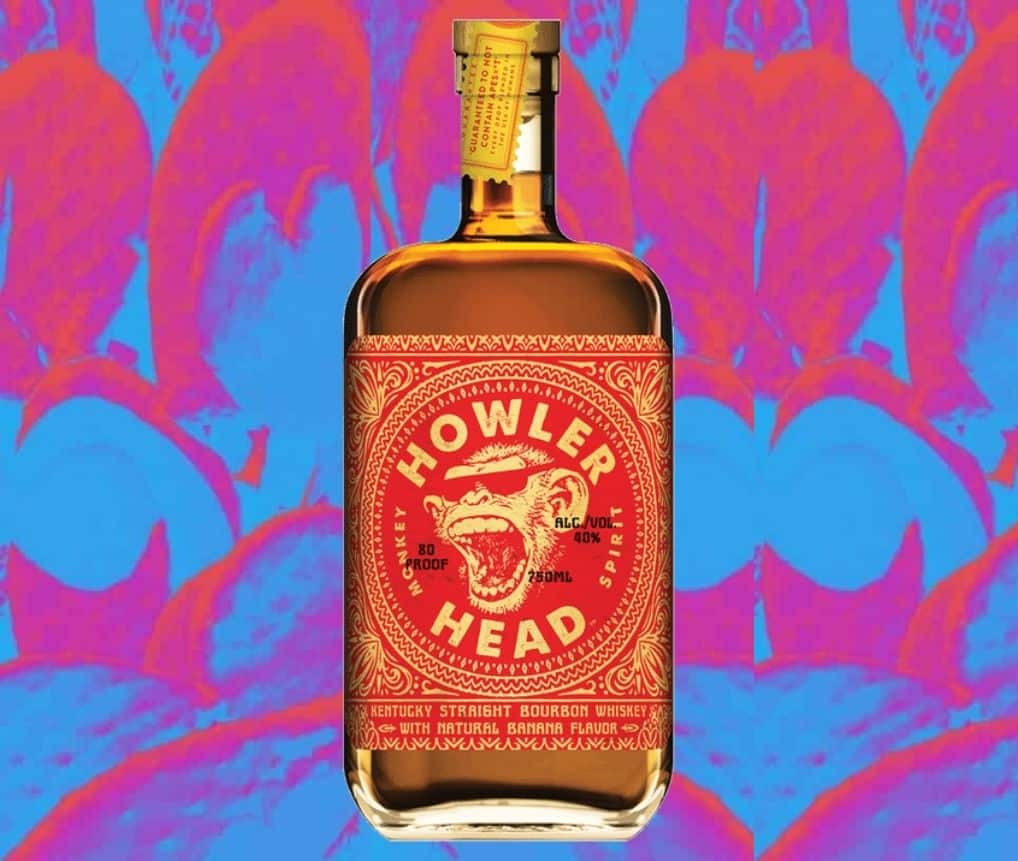 Overall Assessment 
Let's take a trip back into the past. The year is 2020 and the whole world is consumed by the Covid 19 pandemic. People are stuck at home. People are bored. 
But some people like the bourbon punks at Howler Head are in the basement cooking up an amber liquid that will change the world. 
In the overgrown jungles of North Charleston South Carolina, Wooler Brands are busy concocting a spirit so unique, that it could only be promoted by those used to living on the edge. Those, like the Ultimate Fighting Championship (UFC).
These mixed martial artists know a premium product when they taste one. That is why after a very short introduction into the commercial market, Howler Head banana-infused bourbon was endorsed by the UFC. 
This badass bourbon has become one of the top-selling whiskeys in the United States of America (USA) this past year.
And that was even before the integration of Howler Head branding into all UFC's on-premise retailers, fan campaigns, and telecasts. 
Howler Head is now available in over 45 states in the USA as well as the United Arab Emirates and is due to launch in Canada.
And what's not to love? Howler Head is a fun, tongue-in-cheek addition to the often very serious whiskey bourbon-making market. 
Made with Kentucky Straight bourbon and infused with a punchy caramelized banana flavor, it packs in an impressive 40% ABV.
This bourbon for all its playfulness in branding does not monkey around when it comes to quality taste. 
Howler Head has taken the best of Kentucky Straight bourbons and blended them into what they call a ''bourbon whiskey with natural banana flavor.'' 
They might call it that. We just call it whacky genius with an impressive 40% ABV. 
Pros 
A natural banana flavor that is a uniquely delicious addition
Fun high energy branding that attracts the youth and young at heart market
Made with Kentucky Straight bourbon
Affordable and easily accessible
Makes for an unusual gimmick for party shots and festive celebrations
Cons 
Slightly sweet for those more used to a traditional tasting bourbon
Banana infusion can leave an aftertaste and is not for everyone
Detailed Analysis 
We've established Howler Head's banana-infused bourbon is one of the most sensational new additions to the whiskey market. 
Let's welcome it to the deconstruction jungle and test its looks, aromas, palate, taste, and all-important price. 
Appearance
You won't miss Howler Head whiskey on the shelf at your favorite retailer. 
The crazy screaming ape on the brash red and white labeling is the first clue you're in for a unique experience. 
Housed in the traditional 750 ml square bottle, loved by bourbon brands, this amber spirit looks legitimate. No overtly banana yellow highlights just yet. 
Nose
That defiant rich Kentucky bourbon smell hits you full frontal as you pop the cork. At 80 proof it's worth noting this is not a fake alcopop liquor. 
This is the real deal. After the initial deep headiness, the burnt toffee aroma gives way to Howler Head's signature ingredient – banana.
If you were expecting a dime-store fruity essence you'd be wrong. This is the all-natural fragrance of tropical bananas. 
Palate
The most promising aspect of Howler Head whiskey is its genuine classic flavor. The delicious hints of oak, that Kentucky straight bourbon is famous for, lingers along the palate as the full force of the infusion washes into the mouth.
Hot and sweet, like the underbrush of a jungle. You can immediately understand where Howler Head got the idea for their branding.
Taste
Depending on how you enjoy your bourbon will affect the taste of Howler Head. Whiskey.
Straight up in a tumbler with a couple of blocks of cut ice, will allow the banana flavor to appear more palatable. The coldness deadens the slightly furry taste reported by those more resistant to this fruity addition. 
Mix Howler Head Whiskey into a cocktail with the likes of rye, Chambord, and chocolate bitters and you're flying into a whole other orbit of flavor possibilities.
Or just appreciate it as a candy banana-flavored caramel chaser between beers. 
Finish
Overall this bourbon is elegantly smooth. For all its monkeying around with branding and image, Howler Head still prides itself on being a damn good bourbon.  Albeit one with a banana infusion. 
Price
One of the best selling points of Howler Head Whiskey is the cost.
Averaging around the $22 mark, it's perfect for the timid wanting to just dip their toe into the flavored bourbon pool. 
Once wet though, there is every chance you'll be buying this on the regular, for personal consumption, and as a great injection of flavorful fun for any party.
Conclusion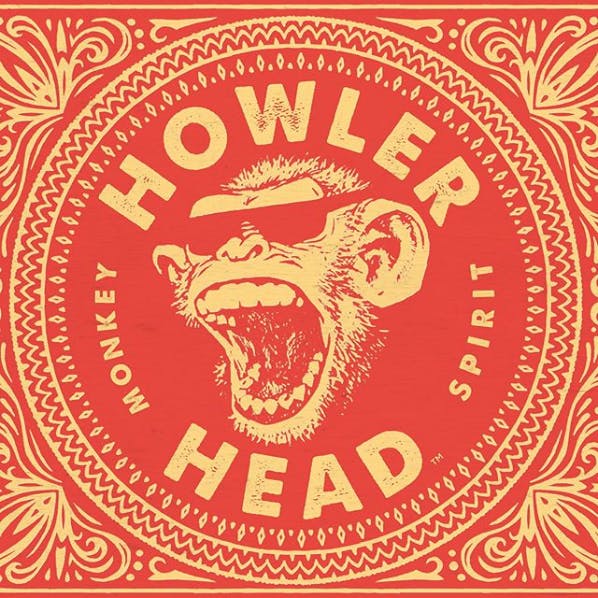 There are a lot of new infusions being introduced into the more traditional bourbon whiskey space. Over the past few years, concoctions including apple, cinnamon, and peanut butter have all come to stake their claim of this new American gold rush.
Where Howler Head's banana-infused bourbon differs is in its distinctive personality and traditional whiskey taste. They haven't undercut the quality of their core ingredient in eking out a new flavor profile.
So if you're curious to try this "straight from the jungle Bananarama goodness", know that behind the monkeying around lies a true American bourbon classic.