Tequila has seen a reputation overhaul over the last few years, with small-batch distilleries and importers largely to thank. 
Espolòn Tequila has made its way around the world and racked up a few awards en route. 
Espolòn is 100% agave, and comes in three ranges: Blanco, Reposado, Añejo, plus the limited edition Añejo X. 
Below we review this award-winning tequila and its rich history. 
History of Espolòn Tequila
Espolòn distiller Cirilo Oropeza followed a passion and took to learning distillation and tequila-making for decades, with the hopes of creating his own tequila.
In 1995 he partnered with a local entrepreneur to start Destiladora San Nicolas (San Nicholas distillery) in the Highlands of Jalisco, the birthplace and home of Espolòn Tequila.
Cirilo looked to the Mexican culture for inspiration for the name. Espolòn is named after the 'spur of the rooster', which is a symbol of national pride in Mexico. The rooster found on the bottle is named Ramón, which is considered the icon and 'spirit animal' of the brand.
Espolòn Tequila (Our Review)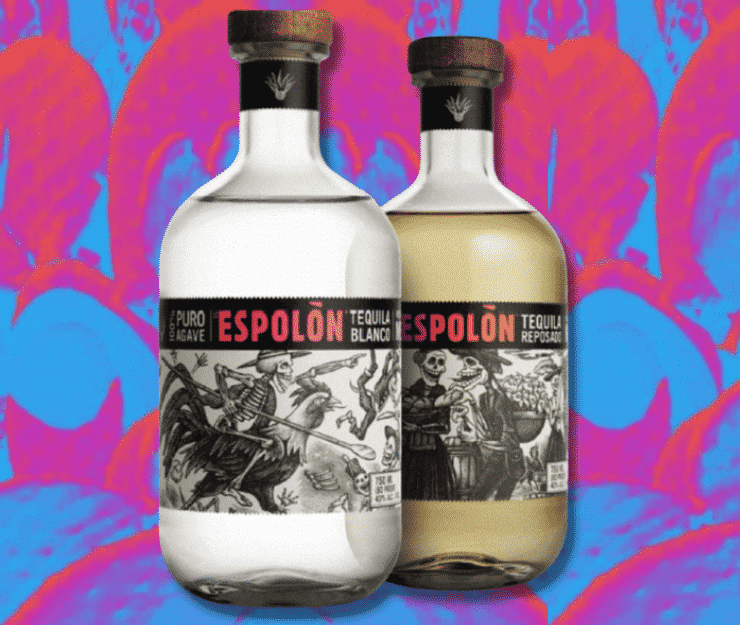 Quality
Each of the various Espolòn bottles is a mini tapestry, all telling its own story of Mexican national pride on its label. The bottles are a rounder shape, with soft edges and a short neck. A wood and cork stopper sits at the very top. 
The Añejo X bottle is completely blackened, so the color of the liquid is a mystery until opened. The other three types have traditional, clear glass. 
The tequila is made from 100 percent blue Weber agave grown in Jalisco's Los Altos highlands. Before cooking, Espolòn cuts the hearts of the agave plants into four pieces, rather than the industry average of two. 
When paired with a 22-hour cooking time (rather than the 18-hour industry average) results in a sweeter product.
Espolòn rests the tequila in 200-liter American new oak barrels. This is much smaller than the industry-standard 500-liter barrels, but increasing the wood in contact adds complexity to the product. 
Award-Winning
The brand has won a number of awards since its inception. The San Nicolas Distillery was awarded "Best Tequila Factory" in Mexico by the School of Architects and Engineers of Jalisco.
Blanco
The Blanco has won a Double Gold Medal at the 2011 San Francisco World Spirits Awards, Silver at the 2016 San Francisco World Spirits Awards, and Bronze at the 2016 International Wine & Spirits Competition.
Reposado 
The Reposado has won a Gold Medal at the 2011 San Francisco World Spirits Awards, was a finalist at the 2014 Ultimate Spirits Challenge, won Silver at the 2016 San Francisco World Spirits Awards, won Bronze at the 2016 International Wine & Spirits Competition, and won a Silver Outstanding Medal at the 2013 International Wine & Spirits Competition. 
Añejo 
Their Añejo was a finalist at the 2015 Ultimate Spirits Challenge, won a Gold Medal at the 2015 San Francisco World Spirits Awards, and won a Silver Medal at the 2015 International Wine & Spirits Competition. 
Price
Espolòn is a reasonably priced range, especially when compared to other 'pure agave' tequilas on the market.
A 750ml bottle of Blanco or Reposado will set you back around $27. The Añejo's longer aging process reflects in the price, with a 750ml bottle costing about $35. 
The Añejo X, a limited edition with a six-year aging time, will cost about $100. 
Espolòn Tequila Range
Espolòn Blanco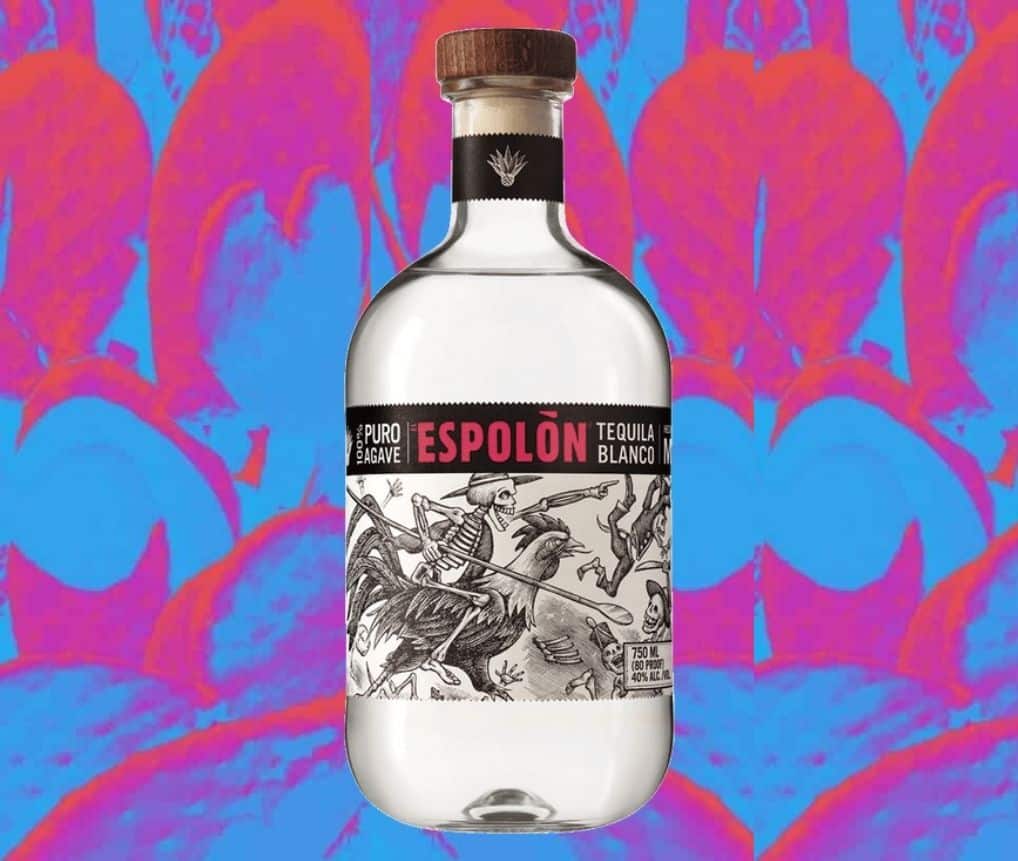 All Espolòn tequilas begin with a base of Blanco. It is double distilled using columns and pot stills, which results in a smooth and balanced taste. 
The color is completely clear, with a slight platinum cast. It has a slightly sweet, agave aroma with hints of pine, tropical fruit, lemon zest, and pepper. The aroma is subtle and almost vanishes if poured over ice. 
This is a lighter option, with a light- to medium-bodied taste on the palate. The agave is prominent in the taste, combined with heat from the pepper that lingers in the finish. There are slight undertones of vanilla and pineapple, which adds to the complexity of the flavors. 
This is the best choice to shake into cocktails, and it is fantastic on the rocks. 
Espolòn Reposado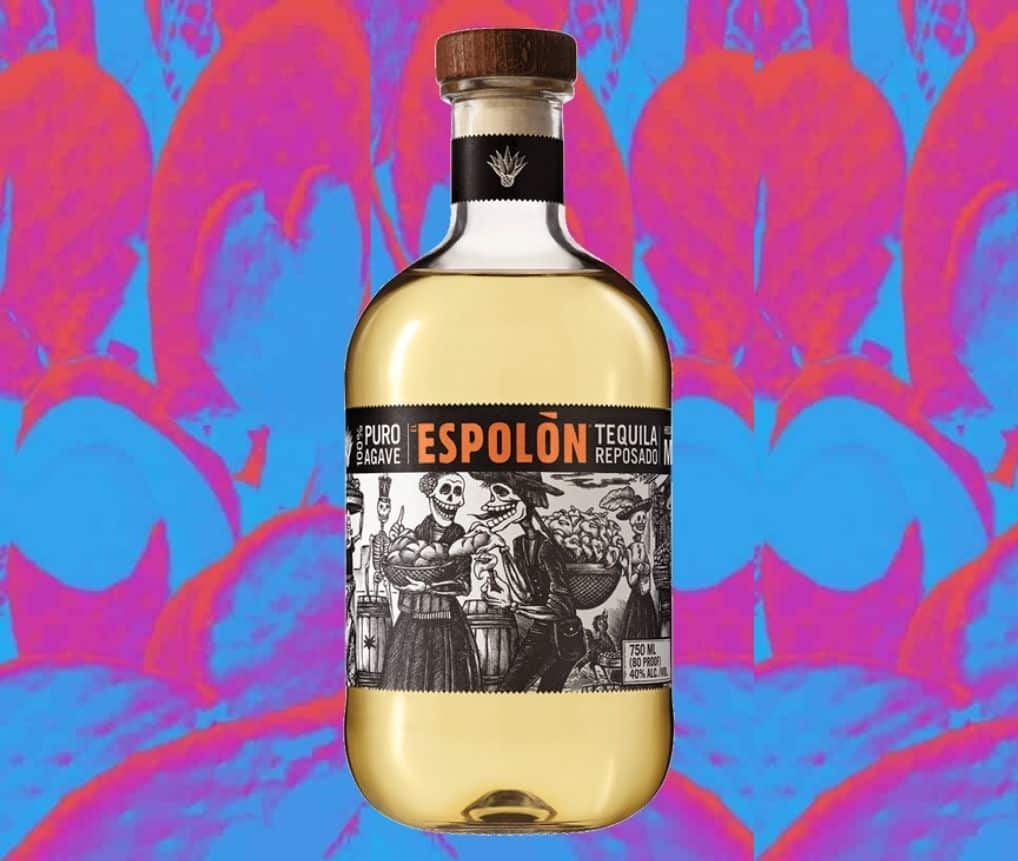 The Reposado starts off as a Blanco and then rests in the lightly charred American oak barrels for 3-5 months. 
The tequila has a rich, golden color. A spicy aroma tickles the nose, and notes of caramel fudge come through. The taste is rounder and bolder, and the agave notes have a more roasted flavor. 
The subtler notes are caramel, tropical fruit, vanilla, and brown spices. The spiciness holds on to the palate for a long finish. This option is ideal for a stronger tequila cocktail, like a Mexican mule. 
Espolòn Añejo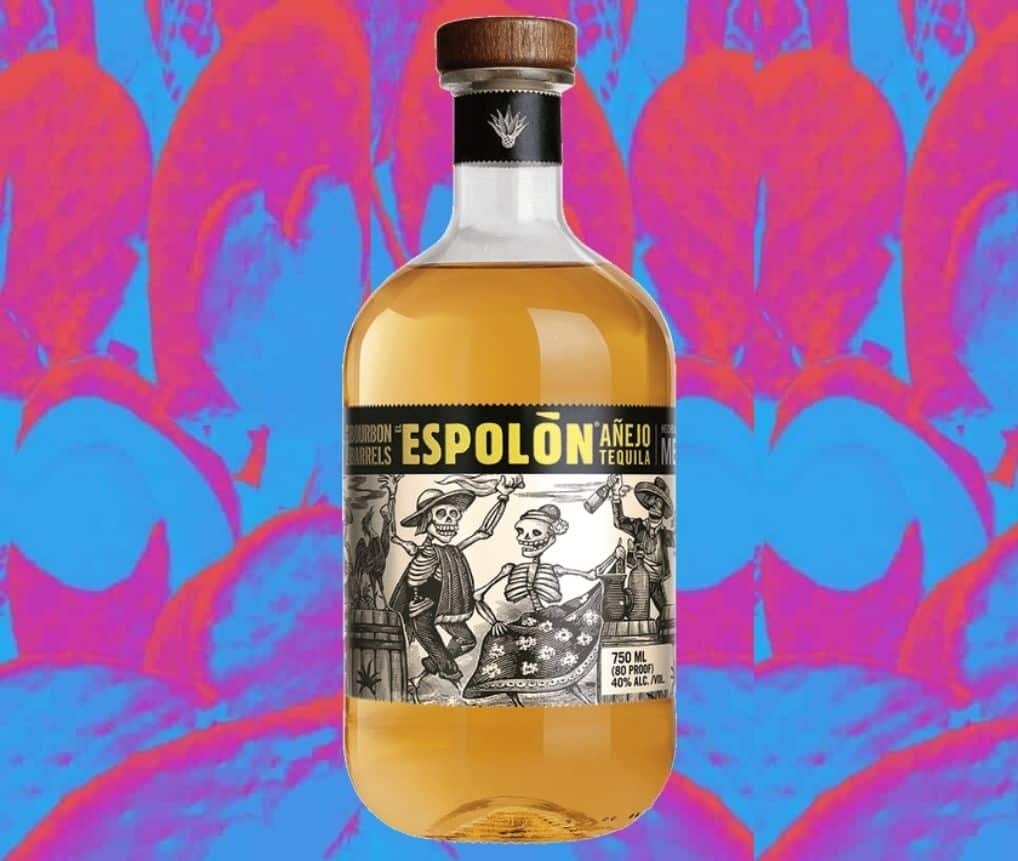 The Añejo tequila is aged for ten months in new American oak barrels, then finished for two months in deeply charred Wild Turkey bourbon barrels. 
The appearance of the tequila is bright, with a red-gold color.  The aroma is rich, yet pleasant, without being aggressive, with immediate notes of caramel and vanilla, and later notes of dried fruit and butterscotch. 
The taste is medium- to full-bodied, with a velvety texture.  The roasted agave and woody notes come through strong, with hints of caramel, vanilla, and dried fruit. If you really search for it, you'll find surprising hits of chocolate. 
The finish brings up peppery heat, followed by a sweet aftertaste of butterscotch and vanilla.
To enjoy the complexity of this option, sip it neat, or with an ice cube. If you want to play around with it, an Old Fashioned with a twist is the way to go. 
Espolòn Añejo X (Limited Edition)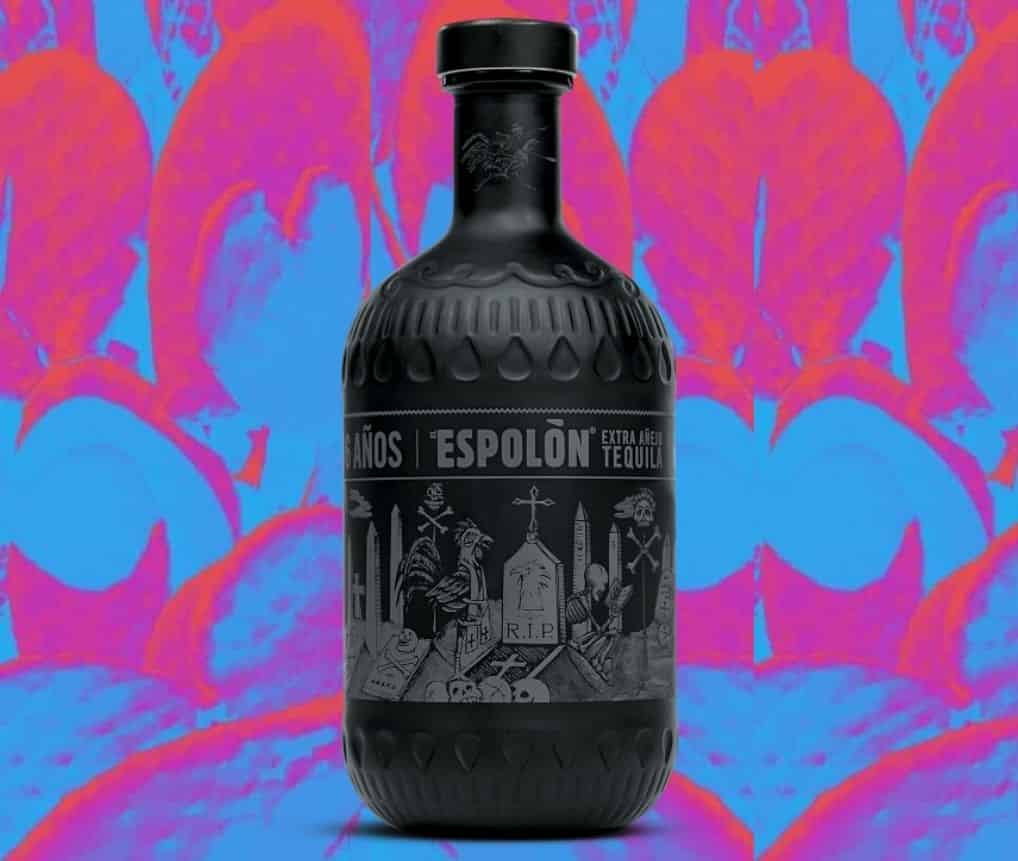 Añejo X is laid to rest for a whopping six years. This extra aging creates unmatched rich, complex flavors that make this limited edition option a unique find that you'll want to save for special occasions. 
Most long-aged Anejo on the market average a 5-year rest, which makes this a gem, at a relatively reasonable price. 
Once you've poured out of the mysterious black bottle, you find a rich, golden-colored tequila. The Añejo X offers a floral, yet smoky aroma. 
The roasted agave remains the main character, but it pairs with spices and hints of vanilla, almond, pineapple, maple, and oak. There is a touch of lemon and mint, too. 
The initial taste is prominently vanilla, with notes of caramel. After the sweetness subsides, the agave shines through, along with hints of cocoa, roasted fruit, nutmeg, and white peppercorns. 
The finish is mostly sweet, with traces of chocolate, cherry, and honey, but there is also an undeniable peppery heat that creeps in. 
This is a special tequila, and is unsurprisingly best sipped on its own – mixing it in a cocktail would be downright blasphemous. 
Espolòn Tequila FAQs
Is Espolòn good tequila? 
Espolòn is 100% agave, which is the marker of quality tequila. It's made in Los Altos, Jalisco, which is where most pure agave tequila is made.
What is the cleanest tequila?
Blanco tequila is the clearest in color and goes well in mixed drinks. It's an un-aged tequila that is usually bottled shortly after it's distilled. 
Why is tequila the healthiest alcohol?
Tequila has less sugar and calories than similar liquors, which makes it a healthier option if you drink alcohol.