If you have tasted Hennessy Pure White Cognac, consider yourself lucky. This fruity, fresh, easy-drinking Cognac is known to be elusive. 
Fortunately, we were able to get our hands on this celebrated and unique blend.
If you are curious to find out what the fuss is about, you came to the right place. We have tasted and reviewed Hennessy Pure White Cognac. 
We will cover the key features so that you know all about this Cognac's appearance, aroma, palate, taste, and price.
Hennessy Pure White Review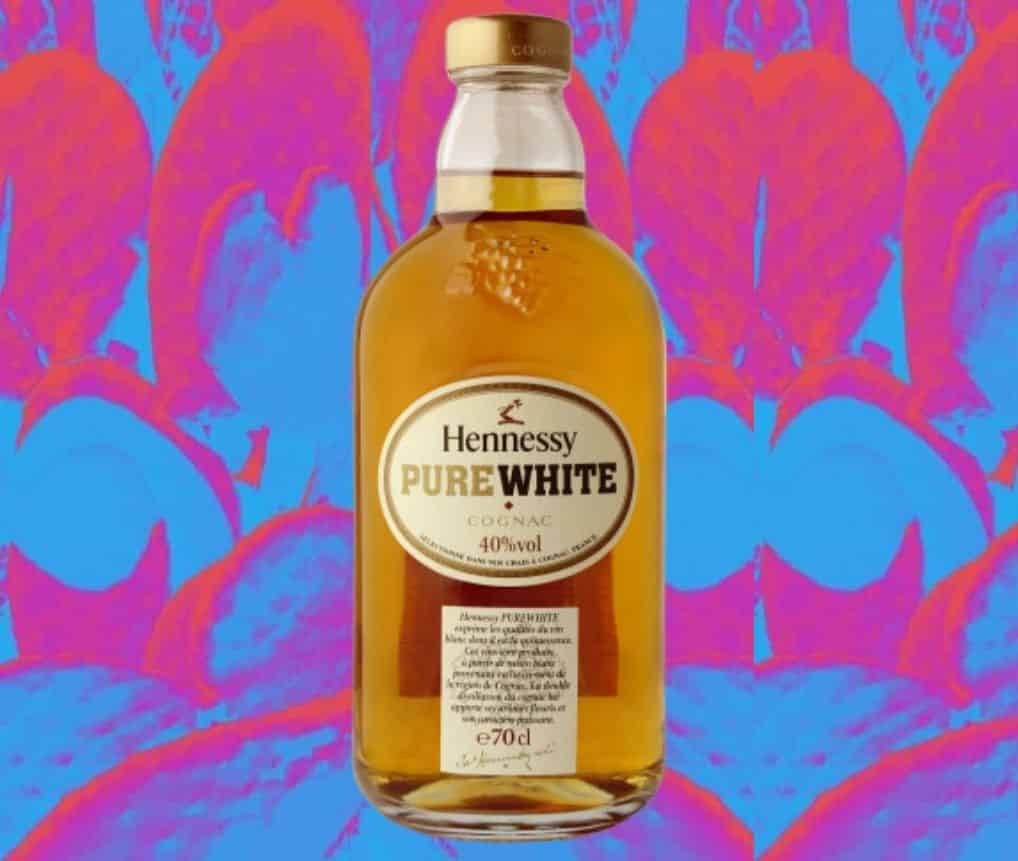 Overall assessment
The house of Hennessy is the world's supreme Cognac house and has been around for more than 250 years. They are the kings of the craft. It is no wonder that Hennessy Pure White is a Cognac fit for royalty.
Before you can appreciate each delicate sip, you should know what Cognac is. 
Cognac is produced in Cognac, France. This Cognac was distilled from the finest white wines and aged in oak barrels. Like a carefully crafted artwork, each bottle of Hennessy Pure White takes time. The production process of this Cognac is meticulous and difficult.
Hennessy Pure White has the reputation of being a rare spirit, and it can cost a pretty penny. It is not sold in the USA. Generally, it is only available in the Caribbean and Cognac, France. This makes it even more sought-after.
Hennessy Pure White contains 40% alcohol by volume. It's sold almost exclusively in 70cl glass bottles. The bottles have a twist-top instead of a cork, which makes them fridge-friendly.
The bottle has a beautiful design that is fun to look at. We would describe it as a fusion between elegant minimalism and the old-fashioned. It would look impressive on anyone's shelf.
This versatile Cognac can be enjoyed by anyone: from loyal Cognac-connoisseurs to experimental newbies. It can be served neat, on ice, in a cocktail, or with a mixer. Hennessy Pure White was made to be enjoyed.
Pros
  Enjoy neat, over ice, with a mixer, or in a cocktail.
  Easy drinking for new and experienced Cognac-lovers.
  Great as a gift, collector's item, or to enjoy on a special occasion.
  Esteemed and rare spirit that is extremely sought-after.  
  Smooth and unique-tasting Cognac.
Cons
  Not sold in the USA. Only available in the Caribbean and Cognac, France.
  May be more expensive and difficult to find due to scarcity.
Detailed analysis
We had the chance to taste and review Hennessy Pure White, and we will cover all the bases – appearance, aroma, palate, taste, and what a bottle might cost you.
Appearance
Hennessy Pure White has an alluring and distinctive light, golden color. It looks like warm honey, and it has a glistening, amber twinkle. This Cognac has tiny, light legs.
Hennessy-lovers will know that most of their Cognacs are dark and brown, like Hennessey XO or VSOP. In comparison, Hennessy Pure White is like taking a sip of afternoon sunshine.  
Nose
At first whiff, you will notice that Pure White has the rich scent of a typical Cognac. But, this gorgeous blend is not too harsh on the nose. It has a fresh aroma of medium intensity.
The nose will pick up hints of oak in this barrel-aged Cognac, but it is not overbearing. The real charm lies in its gentler scents of flowers and fruits, which will delight the front of the nose.
There are notes of apple, pear, and grapes at the second nose. Connoisseurs may pick up subtle hints of unripe apricot. The lusciously fresh scent of Hennessy Pure White transports the drinker to a sunny beach in the Caribbean.
Palate
This is a lively, well-rounded Cognac. When it goes down, it is delightfully smooth. The first sip is the most charming, with fresh notes of flowers and fruit.
This young and clean taste allows the drinker to ease into the Cognac's heavier and full-bodied qualities. Although this Cognac is round and light, you can still expect a finish that is complex, smooth, and long-lasting.
Hennessy Pure White contains 40% alcohol, so you can expect some heat. The bite is not too aggressive, compared to the usual harshness of Hennessy. The fruity and floral accents will trump the heat.
As this high-quality blend slips down your throat, you will not find any disagreeable acidic tartness. Each pure, velvety sip is like the first day of Spring.
Taste
The first swig of Hennessy Pure White reveals delicate, fresh notes of fruit and flowers. Its sweetness is vibrant yet subtle. Peachy and fruity flavors are balanced with more mature notes of honey and caramel.
This sensational sweetness is complemented by more fierce flavors like ginger and potpourri. One might also taste a smidgen of bitterness, but it is not overpowering. Each sip brings a new surprise that will make your taste buds tingle.
Hennessy Pure White strikes a well-rounded balance between full-bodied flavors and sweetness. The finish is light and sensational, with a sweet aftertaste. There is an alluring flirtation between fruity accents and intense flavors. The smoothness of this Cognac allows the fruitiness and floral notes to steal the show.
Price
Hennessy Pure White has a unique reputation as an elusive elixir. It is difficult to find, and it is extremely popular. The prices will vary, accounting for shipping and handling.
You can expect to pay $100 or more for a 70cl bottle if you buy from independent importers. In the Caribbean or Cognac, you will pay between $40 to $50 for a bottle.
Conclusion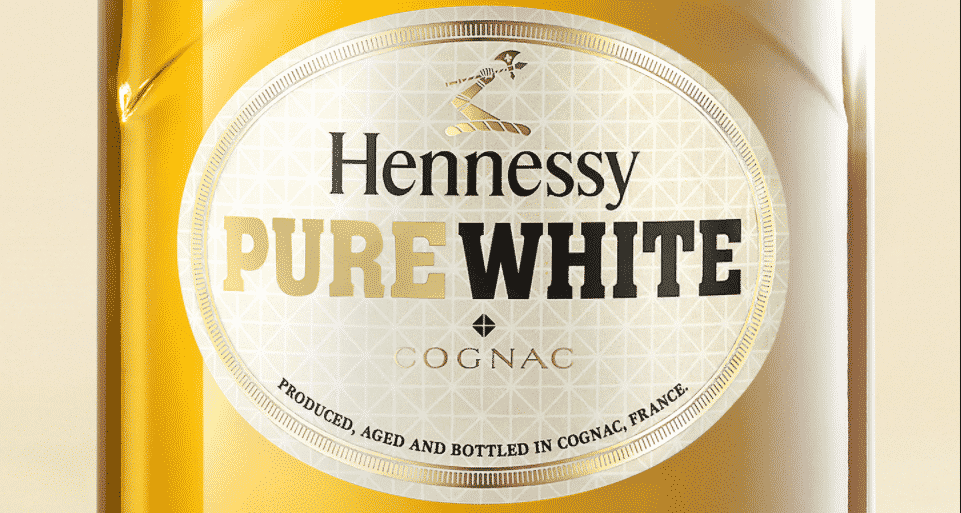 Hennessy Pure White is a unique Cognac that distinguishes itself from other Hennessy products. It's hard not to like this smooth-drinking, versatile Cognac.
Cognacs are known to be expensive, but Hennessy Pure White will not cost you an arm and a leg. The difficulty of finding a bottle is what might discourage some people from buying it.
Ultimately, if you can get your hands on a bottle, you will understand why Hennessy Pure White is worthy of praise.
Hennessy Pure White FAQs
Can you purchase Hennesy Pure White in the United State?
No. It is only for sale in the Caribbean and Cognac, France. 
Is Hennessy Pure White illegal in the United States?
Contrary to popular belief, this Cognac is not illegal. Unfortunately, it is not sold or marketed in the USA. The reasons for this remain a mystery since the house of Hennessy offers no concrete answers.
What's the difference between regular Hennessy and White Hennessy?
Compared to other Cognacs from the house of Hennessy, Hennessy Pure White is unconventional. It has that full-bodied taste one would expect from a Cognac. But, it is also super smooth.
Hennessy Pure White has a distinctively light color and fruity taste. This is due to the uniqueness of the blend's ingredients.
Read our Hennessey VSOP and Hennessey XO reviews.
Is Hennessy Pure White a good cognac?
Yes. The production process is meticulous. This Cognac is blended from the finest white wines and high-quality ingredients. It is aged in oak barrels. This artfully crafted drink was meant to be appreciated.