Hennessy is known for producing expensive, high-quality cognac. They aim to be consistent in each bottle that they produce to ensure that the taste is the same each year. 
We will help you decide whether it is worth spending money on buying Hennessy's well-known VSOP.
We had the privilege to review the Hennessy VSOP and we will cover key features such as its appearance, aroma, taste, finish, and price.
Hennessy VSOP Review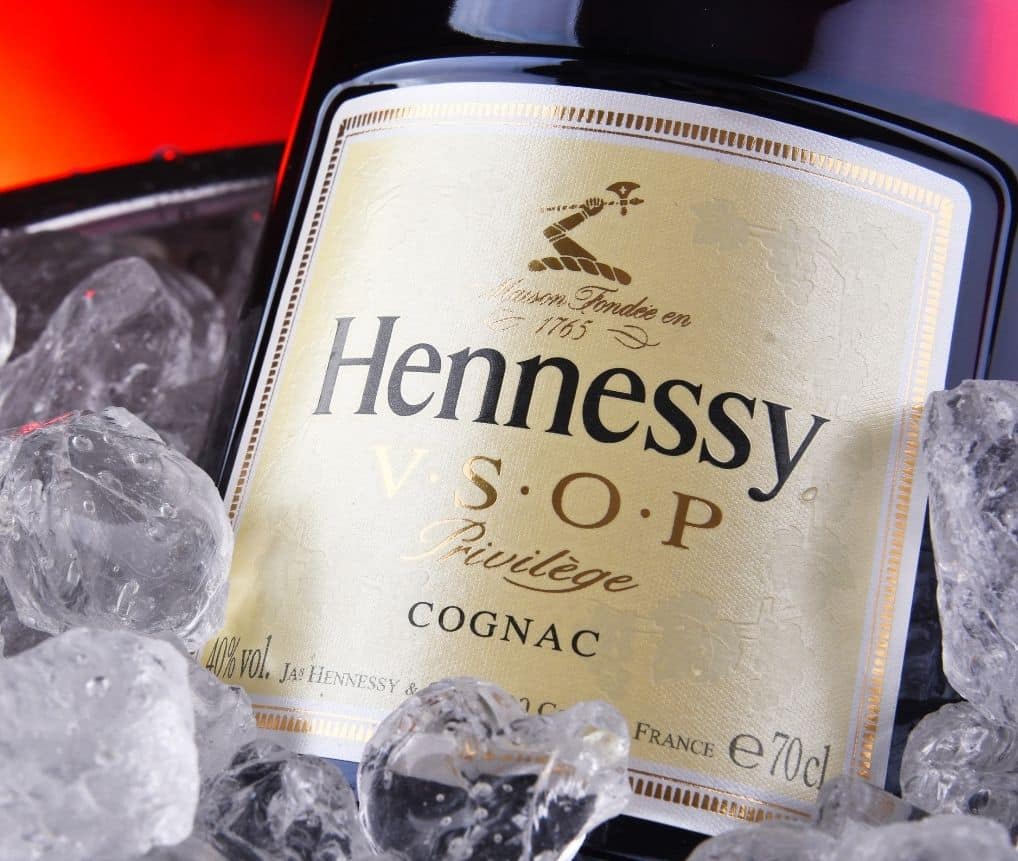 Overall Assessment
Back in 1765, Hennessy was founded by Richard Hennessy in the Cognac region of France. 
Since then, this French liquor brand still manages to remain relevant due to its innovative craftsmanship and history of consistency. 
The Hennessy VSOP was first recognized by the Prince of Wales in 1817. The royal asked Hennessy to produce a "very superior old pale cognac". 
This will later be used in the initials V.S.O.P, 'Very Superior Old Pale'. 
It is no wonder that this VSOP is one of the most famous cognacs out in the market today.
At present, Hennessy is a lead competitor in the Cognac market. Hennessy is mostly popular in American clubs and it is the beverage of choice of many rappers. 
One thing should be clarified, and that is that Hennessy is a cognac. Cognac is a type of brandy – not a whiskey. Cognac is made from grapes and distilled twice in French oak barrels. 
The VSOP is a blend of 60 "eau de vie" that is distilled for a minimum of 4 years and a maximum of 15 years.
The distillation and aging process is extensive and expensive. Due to the length distillation process, cognacs are typically more expensive than spirits. 
The VSOP is a very versatile drink and can be enjoyed in many ways, depending on your personal preference. 
It is commonly used in cocktails as a mixer thanks to its versatility. It can also be enjoyed neat.
Many drinkers enjoy this Cognac on a cold, winter evening, but you can also have it by the pool on a hot summer's day. 
It should be noted that some whiskey lovers do not fancy the ingredients used in cognacs. Cognacs have added additives, such as sugar and artificial coloring. 
Regardless, scotch and whiskey fans should consider reading the rest of this review.
Pros
A taste profile that stays consistent throughout the years.
A versatile beverage that can be enjoyed in various ways, such as neat or as a mixer in cocktails.
Cons
Cognac is more expensive than other spirits.
Not all whiskey lovers like the appeal of cognacs due to the added additives in cognacs. 
Detailed Analysis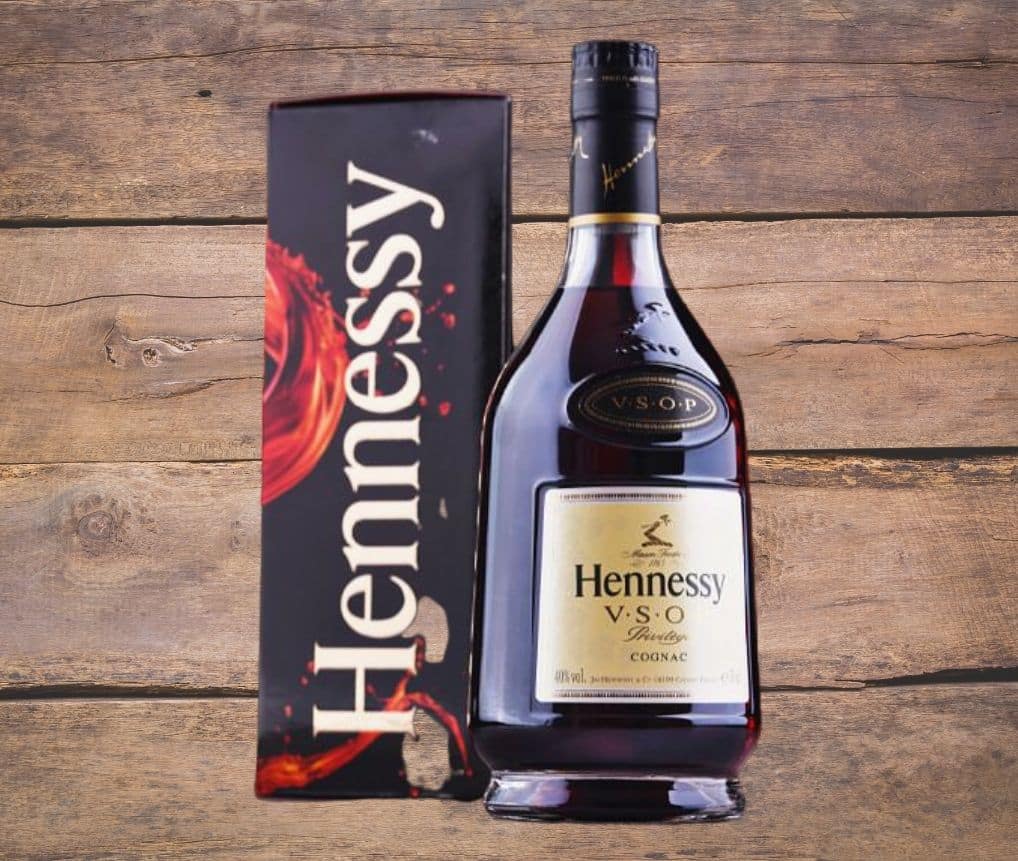 Now that we have described what Hennessy VSOP is, we can move on to its taste. We will cover the appearance, aroma, taste, finish, and price of a bottle.
Appearance
As with most of Hennessy's products, the packaging is elegant. The Hennessy VSOP decanter is a beautiful, unique bell shape decanter that is designed to look distinguishable and timeless. 
To the eye, the Cognac's color is a dark copper with some warm, light notes.
Aroma
With the first sniff, one can smell the Cognac's strong, spicy spirit. 
The aroma is immediate, as there is a soft spice that results in a stinging sensation to the nose.
There are mature, spiced notes such as clove, cinnamon, vanilla, leather and old wood. In addition, there is an aroma of fresh fruit such as apricots, apples, and spiced oranges. 
There is a secondary scent of warm notes due to the maturation in French oak barrels.
Taste
On the palate, the VSOP has a rounded, soft, and textured body. It is delicate and exceptionally smooth.
The dominant flavor is rich fruitiness. It is sweet, almost like caramel but this sweetness is not overpowering.
Initially, you can taste strawberries, but then your pallet is fully engaged by a combination of flavors.
The VSOP coats your mouth with milk and dark chocolate, candied fruits, warm raisin, honey, and soft cinnamon with added tones of vanilla and oak. 
Similar to the nose, there are hints of spiced oranges, cinnamon, and clove. The taste can be compared to that of the Courvoisier VSOP. 
Finish
The deliciousness is followed by soft, warm notes of fruits, such as pressed grapes, oranges, and strawberries, with some hints of licorice. The finish is medium length. 
You are left with exotic oak, caramel, and spice. 
Some may find the finish to be quite harsh, but it becomes smoother as time passes. 
Price
Despite being priced at the higher end of most VSOP cognacs in the market. Hennessy VSOP is moderately priced. 
Depending on where you buy a bottle, you can expect to pay an amount from 85$ for a standard 1 L (32 Fl oz) bottle, and from 65$ for a 750 ml (25 Fl oz) bottle. 
You should also be aware that you are paying a premium for Hennessy's famous name.
The quality of Hennessy's beverages is of a high standard, so the VSOP is a bargain for what you are getting out of it. 
Conclusion
In terms of its appearance, taste, and finish, the Hennessy VSOP is remarkable.
It has a satisfying aroma, an intricate balance of sweet flavors, and a decent finish.
The price may put some people off from purchasing this cognac, but one can argue that the price is worth the quality of the drink. 
Even if cognacs are not usually your beverage of choice, this is a reasonable cognac that is worth trying.
Hennessy VSOP is a well-balanced cognac that makes the perfect finishing touch to a fine evening dinner. 
Hennessey VSOP FAQs
What does VSOP mean on Hennessy?
VSOP stands for 'Very Superior Old Pale' and this comes from the order placed by King George IV of England when he requested that a very superior old pale be created from the House of Hennessey. 
What is the difference between VS and VSOP?
The difference between Hennessey VS and VSOP is the aging period. VS or 'Very Special' is aged for at least 2 years, while VSOP is aged for a minimum of 4 years. 
Read our Hennessey XO and White Hennessey reviews.
Why do rappers drink Hennessey?
Rappers drink Hennessey because of its popularity amongst the rap community. It's a statement of their success. It's not typically because they believe it to be the best cognac on the market.