If you tire of whiskey, Cognac is a great way to change things up and you might want to consider starting with the Hennessy XO.
Hennessy XO is described by whiskey connoisseurs as a good, refined, expensive whiskey.
If you have ever had the privilege of tasting the Hennessy XO Extra Old Cognac, then you know that this elegant drink has an unforgettable combination of explosive flavors.
We were lucky enough to get hold of this sweet Cognac and we have much to say about its interesting taste profile.
This review includes aspects such as appearance, nose, taste, finish, and price.
Hennessy XO Review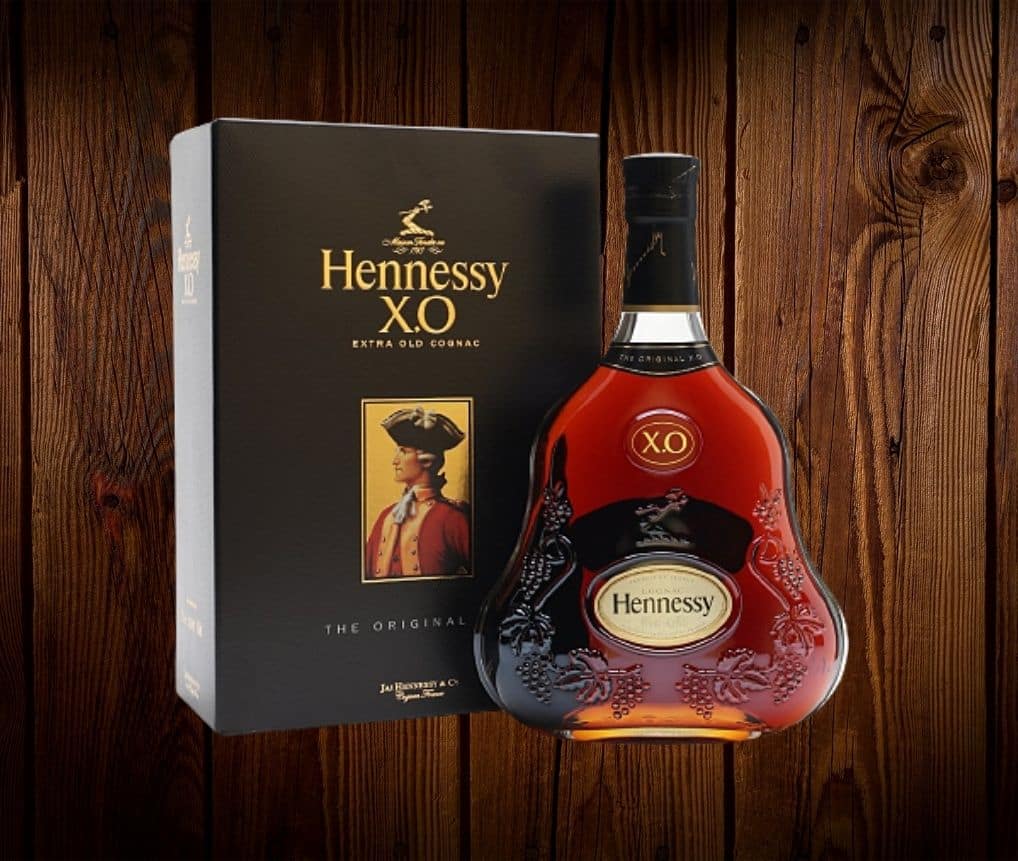 Overall assessment
Hennessy is the world's largest Cognac Maison, so it is safe to say that Hennessy most definitely has the craftsmanship to create a drink that is one-of-a-kind.
Maurice Hennessy created the first-ever XO Cognac in the market in 1870 and the blend has stayed unchanged ever since.
Hennessy XO is a perfect start for the novice Cognac drinker.
This Cognac's aging period is extensive and can last for up to centuries. This is where the abbreviation "X.O." comes by – it means "extra old". The result is an ABV of around 40%.

In 2018, Hennessy's two largest markets were the United States and China.
At present, Hennessy XO can be easily shipped to various countries, such as Germany, Canada, South Africa, and the Philippines.
Hennessy is a top competitor as they dominate 60% of the Cognac market. It is no surprise that they charge quite a penny for their products. So be aware that you are also paying for the name, and not just the drink itself.
As with most of Hennessy's Cognacs – the XO is secured in elegant packaging. It makes a wonderful gift for someone special in your life.
It is also the perfect drink to enjoy with friends on a special occasion, especially if you cannot afford to drink this every day.
Hennessy XO can be enjoyed in various ways, depending on your personal preference. You can make the most of the Cognac by having it straight or with a drop of water or an added ice cube.
It is highly recommended to pair it with some milk chocolate or a cigar.
One thing to point out is that Cognac, as a drink, is not everyone's favorite type of beverage.
Whiskey "purists" tend to not like Cognac because of its added additives, such as sugar and artificial coloring.
Pros
A versatile drink that can be enjoyed straight, or with a dash of water or ice.
A great drink for newcomers to Cognac.
Makes a great gift.
Can easily be bought online.
Flavorful taste profile that stays unchanged.
Cons
It is quite expensive.
Additives don't appeal to whiskey lovers.
Detailed analysis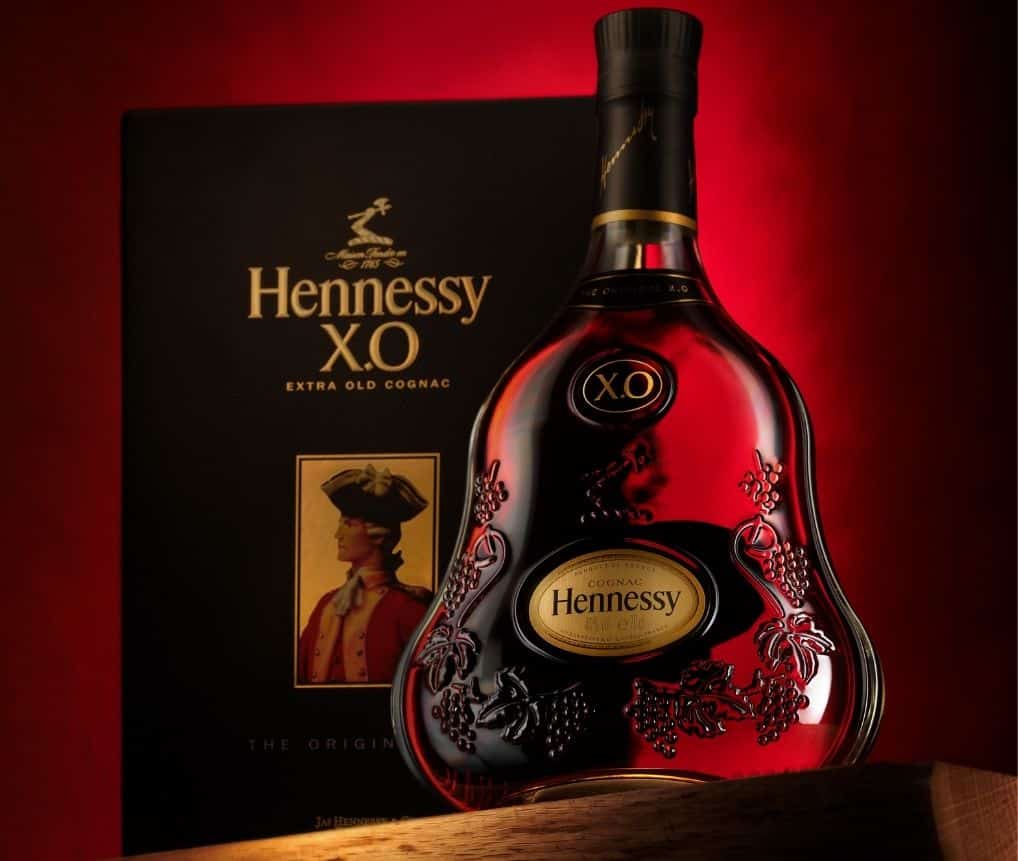 This review and taste test covers all the important features of the Hennessy XO, such as its appearance, aroma, taste, finish, and price.
Appearance
Hennessy XO is one of the most stunning Cognac decanters out there. The pear shape exudes a 'corrugated' effect that looks expensive and show-stopping. It will look splendid on anyone's liquor cabinet.
The color of the drink is an intense, dark amber color. The dark hue indicates that this Cognac has been aged in French oak barrels.
Aroma
The nose is refined and sophisticated. It's rich, intense, and does not contain a burn. Some might even find the nose to be quite sour at first.
You will first smell a whiff of candied fruits. This is shortly followed by floral, vanilla, light black pepper, raisins, cinnamon, wood spice, and nutmeg.
Taste
The taste is as equally impressive as the nose. There is a sophisticated balance and combination of pronounced flavors and notes that are hard to come by in many spirits.
With the first sip, you find yourself tasting fruit and spice, which is rounded by milk chocolate tones.
The taste contains red licorice, tones of milk chocolate, black pepper, orange, vanilla, cinnamon, dried fruits, nutmeg, hazelnut, and hints of oaky leather.
The dominant flavor is milk chocolate, with some hints of nutmeg.
It is balanced and smooth. One can only describe it as drinking velvet.
Finish
The taste melts away into a deliciously long finish that has hints of spice, vanilla, oak, pepper, and cinnamon.
The aftertaste is warm and lengthy, progressing to a more rounded finish.
The finish is pleasant and expresses the cognac's complex range of flavors.
The remaining flavors are a combination of chocolate, raspberries, black pepper, and strawberries.
Price
Hennessy XO is priced at the higher end of XO cognac products out in the market.
Prices can vary depending on where the product is being shipped to, and whether you are buying from Hennessy or independent importers.
You can expect to pay around $199 to $230 for 750 ml (25,36 fl oz).
Conclusion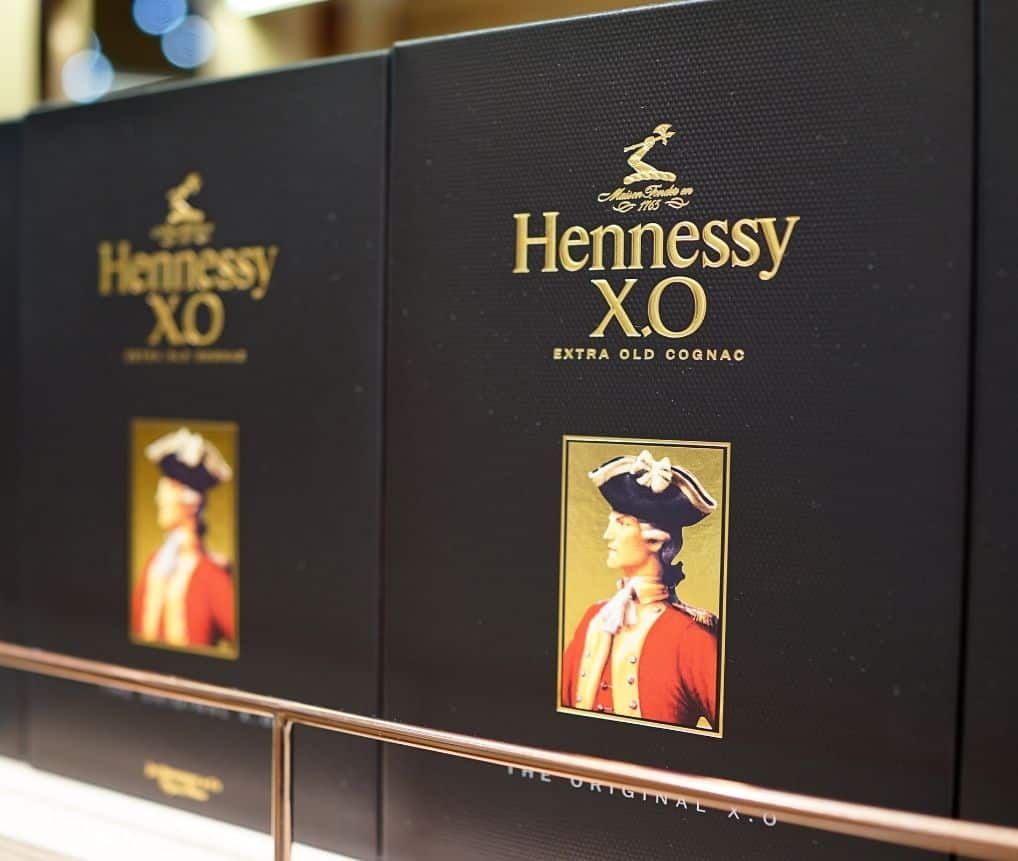 Whether you buy it for its flavorful notes or the name, Hennessy XO is worth the hype.
The high price might discourage you from buying it, but it is worth noting that you most certainly get what you pay for.
All Scotch and Whiskey drinkers should give this Cognac a chance – it might just be your new favorite alcoholic beverage.
Hennessy XO FAQs
Is Hennessy XO a brandy or a whiskey?
Cognac is a type of brandy because it is made from grapes.
Cognac may taste to some like whiskey due to its strong spirit-like character, but it is categorically not a whiskey.
What's the difference between Hennessy VSOP and Hennessy XO?
Hennessy XO has a more complex range of flavors than the VSOP.
Hennessy XO is also more expensive because it has been aged for a lengthier period than the VSOP. The VSOP can be aged for up to 15 years, whereas the XO can be aged for up to 30 years.
Read our full Hennessy VSOP Review.
Is Hennessy XO a good cognac?
Yes. It has everything a good cognac should have. A pleasant nose, a smooth tasteful profile, and an impressive finish.
You are guaranteed a pleasant drinking experience.