Potato-based vodkas have declined in popularity because grain-based vodkas are easier and cheaper to produce. 
However, some potato vodkas are still favored by vodka connoisseurs who often describe it as having a fuller mouthfeel and nuttier taste. 
If you are unsure how to distinguish between spud and dud, fear not, because we have rounded up seven of the best potato vodkas on the market. 
Whether you want to enjoy your vodka neat, with a mix, or in a cocktail, potato vodka can bring a unique flair to any drink you stir up. 
Round-Up of The Best Potato Vodka Brands
Woody Creek Potato Vodka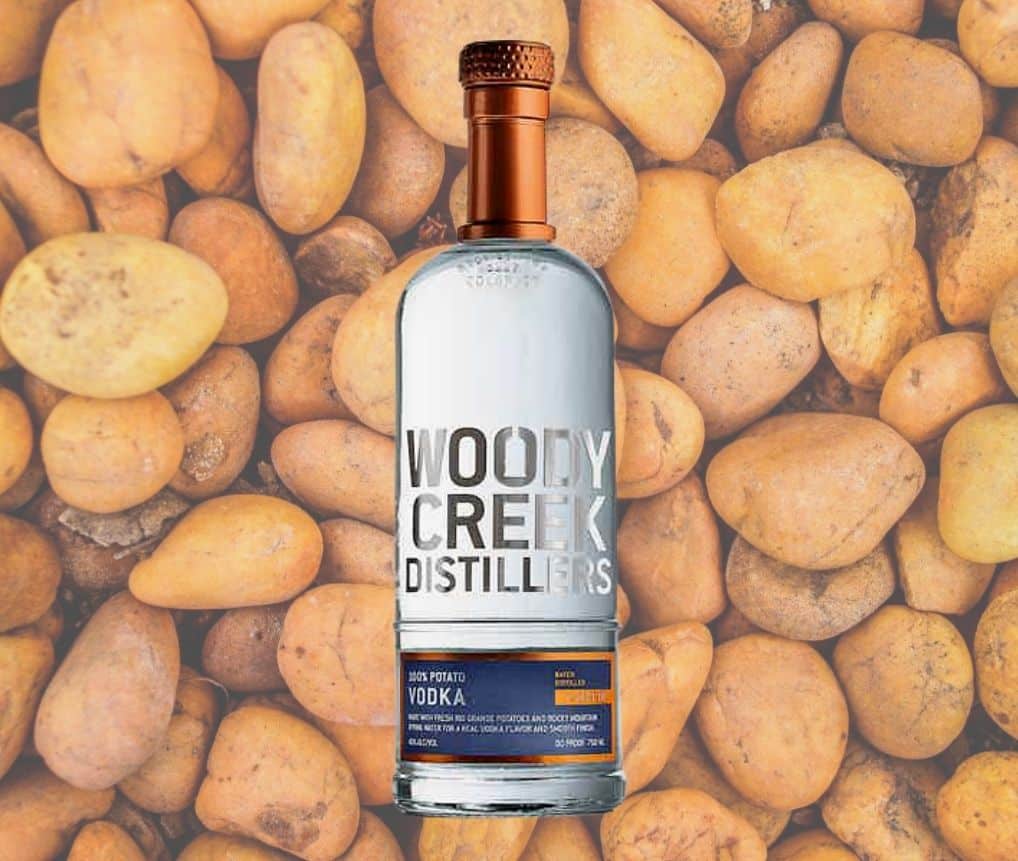 Woody Creek Distillery is based in Colorado and they pride themselves on only sourcing the finest ingredients for their products. 
Their potato vodka is only distilled once and is made from their homegrown Rio Grande potatoes, mountain spring water, and yeast. 
This vodka produces hints of vanilla on the mouth and notes of pine can be detected on the nose. The mouthfeel is soft and silky, making it the perfect vodka to serve on ice, or to enjoy neat. 
Pros
Smooth mouthfeel and taste
Easily accessible 
Made from fresh, local ingredients
Cons
Has been criticized for being too traditional, ordinary, and safe in taste and smell
Woody Creek Colorado 100% Stobrawa Potatoes Reserve Vodka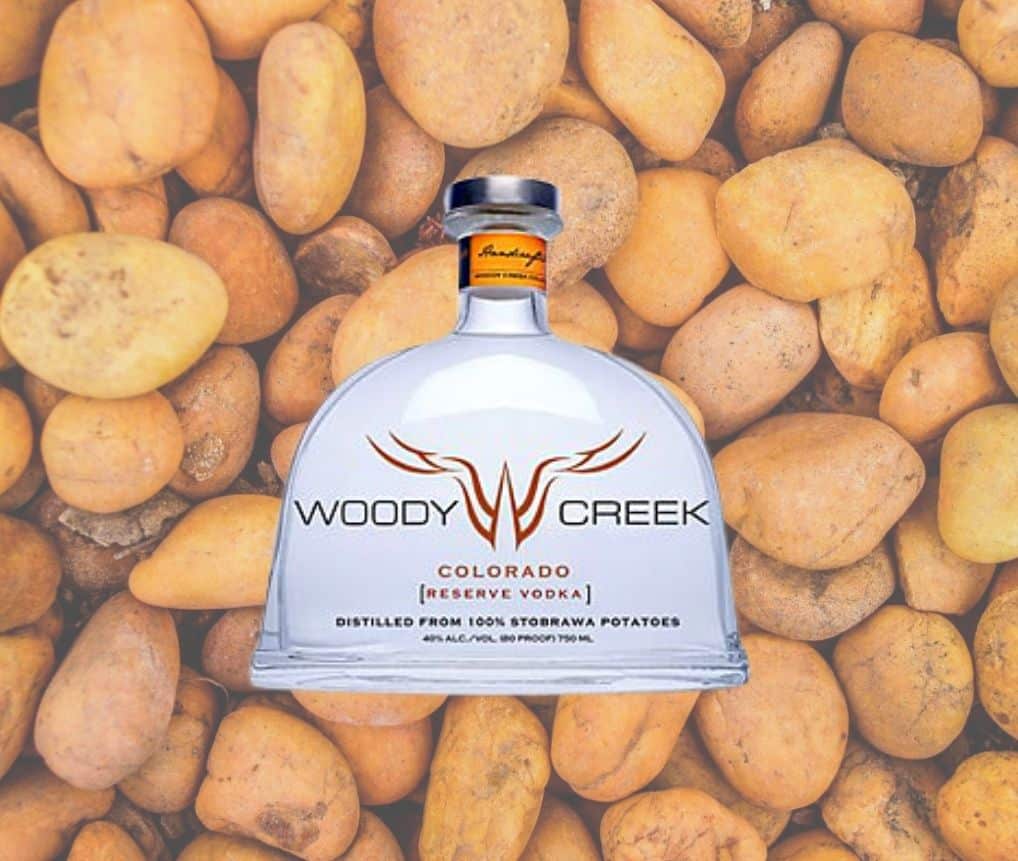 Yes, Woody Creek made it onto this list twice because we have to commend their 100% Strobawa Potato Vodka. 
They are the only distillery to obtain permission to grow this rare type of potato and it has produced an incredible result with a sweet note and full mouthfeel, which will leave anyone satisfied after a single sip. 
This is a high-end reserve vodka and it is brewed in small batches, with each bottle signed off on by the master distiller. 
This vodka is to be enjoyed by those who like the finer things in life or anyone who wants to taste potato vodka in its purest form. 
Pros
This reserve vodka is one of its kind
Authentic in taste and smell
Limited production, making it a collector's item
Made from Strobrawa potatoes, enhancing its flavor complexity 
Cons
Can't be classified as "easy drinking" 
Not as affordable as some of the other vodkas mentioned here
Chopin Potato Vodka
The Chopin brand prides itself on the fact that they were the first to distinguish between a rye, wheat, and potato vodka in an attempt to show the magic in single-ingredient vodkas. 
Their potato vodka is critically acclaimed as one of the best in the world and has been a favorite amongst connoisseurs and everyday folk alike. 
Chopin pairs incredibly well with herbs and, therefore, is a great addition to any cocktail. We love this for a martini because of the clean and smooth aftertaste and vanilla notes on the palate. 
This is the perfect potato vodka to keep as a staple in the liquor cabinet due to its versatility in application and taste. 
Pros
Easy drinking
Makes a perfect addition to cocktails and martinis
Affordable option as far as prize-winning potato vodka goes
Mixes well with other mixers and alcohol
Cons
It is distilled four times, which means that it retains less flavor and luxury than its single distilled counterparts
Chase Oak Smoked Vodka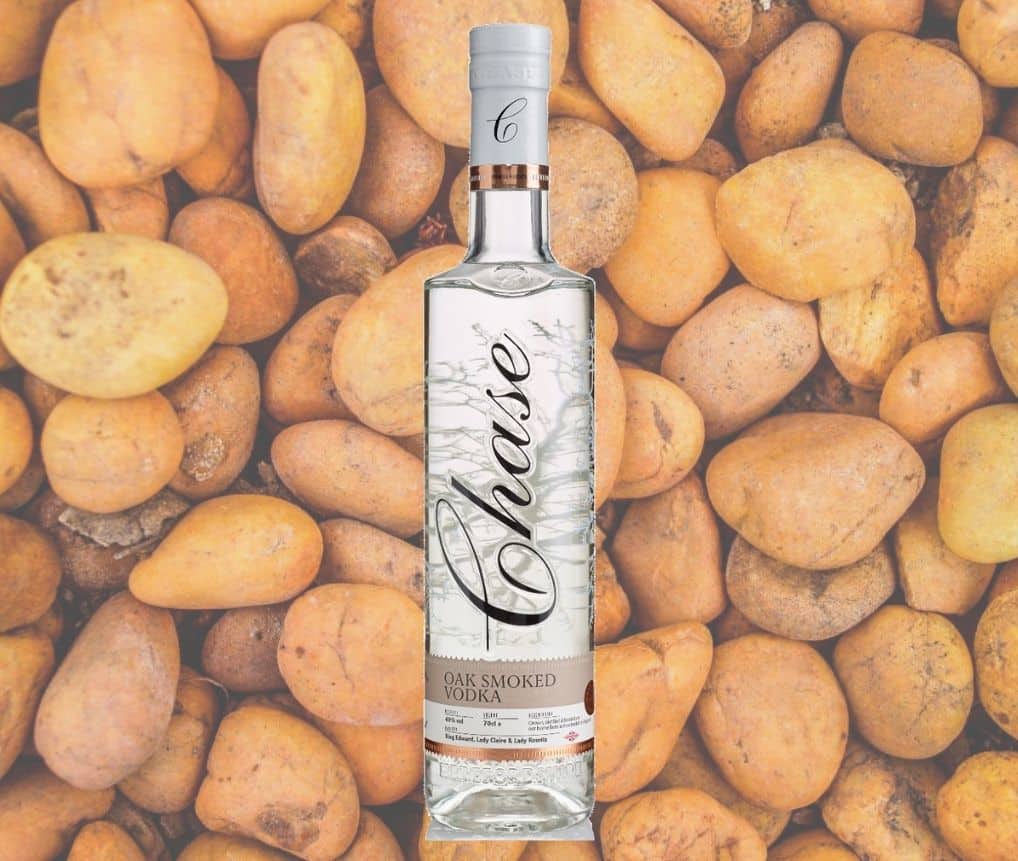 This vodka, which is infused with the smoke of English Oak, has had a dividing effect on most people who drink it, with some praising its uniqueness and others simply describing it as terrible. 
The Chase brand pushed the boat out to bring a special and unique flavor and mouthfeel, and we adored it. 
If you do not enjoy smoked food or drinks, stay far away from this smoked vodka, which presents charcoal and oak notes. This vodka pairs extremely well with cheese because of its smokey taste and full flavor. 
This is a unique vodka, reserved for the eccentric and daring among us, who wish to experience the full experience that vodka has to offer. 
It is made from English potatoes, but due to its smoke flavor, this vodka does not pair too well with other mixes and alcohol. 
Enjoy this one over ice with a generous helping of your favorite cheese board or serve it to guests as a unique experience. 
Pros
Unique and one of its kind
Robust mouthfeel which will leave you satisfied
A fantastic addition to cheese and smoked meats
Complex flavor
Cons
Not everyone will like it, some people do not enjoy the smoke factor
Does not pair well with other mixes and alcohol
Edwards 1902 Vodka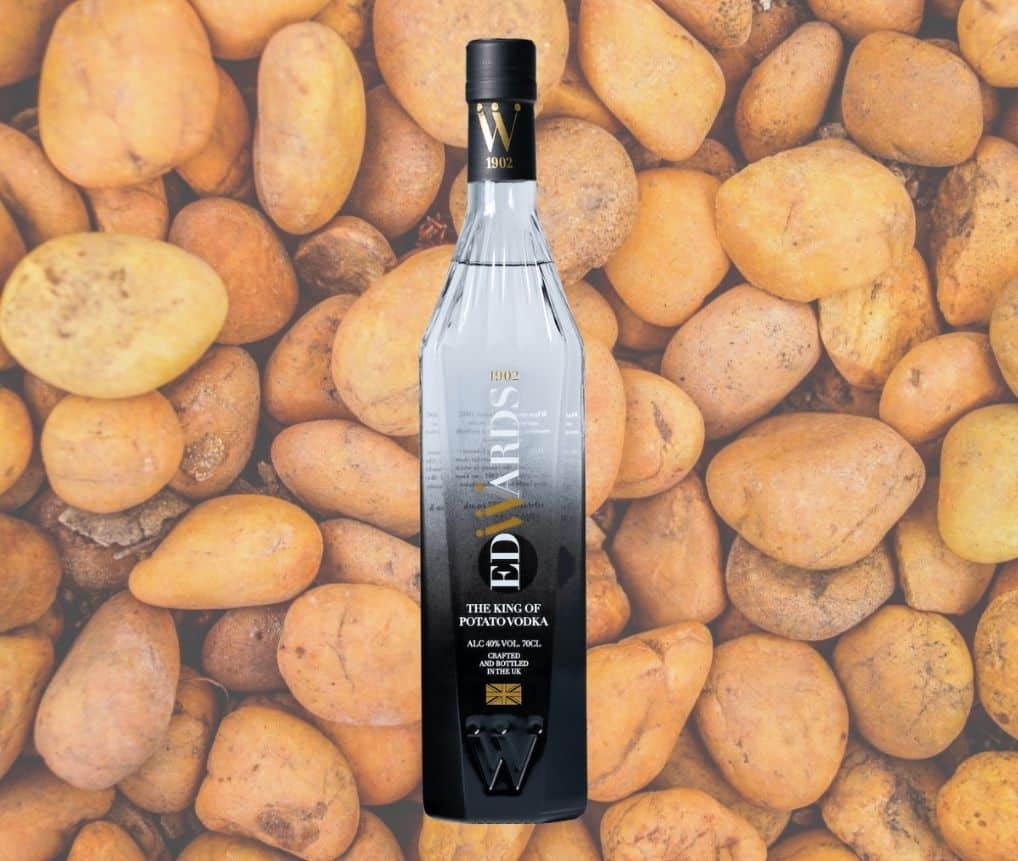 This British vodka is about as smooth tasting as it gets and it is made from locally grown King Edward potatoes, which are grown a few miles from the Elsham Wold Distillery where this vodka is made. 
Edwards 1902 is relatively new to the potato vodka scene and only came to fruition in 2018 when three families had a vision of creating vodka from raw, local produce. 
The smooth and crisp taste lends itself well to a Martini or White Russian, although the purists will prefer this one over some ice. 
This vodka presents with notes of vanilla and custard on the nose and has a crisp and clean finish. 
This is perfect for those who are new to potato vodka and want to know what all the fuss is about. A simple and elegant addition to any drink or mixer of your choosing. 
Pros
Easy drinking with a crisp and clean finish
Smooth taste
Lends itself to a variety of drinks and mixers
Promotes the use of raw and local produce
Cons
Might pay a lot extra for shipping if you are not based in the UK
Ogilvy Potato Vodka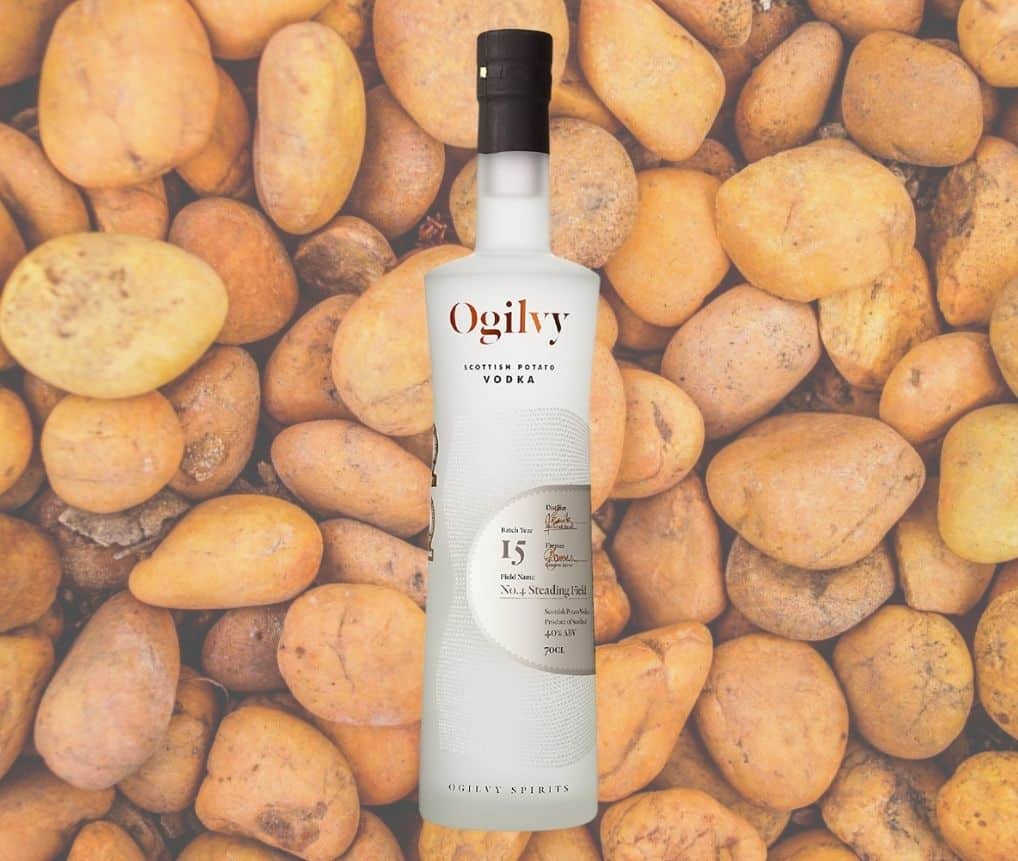 This award-winning vodka is made in small batches and its unique taste can be appreciated by anyone with a love for vodka. It presents with citrus notes on the nose, but they are harder to detect than some of the other vodkas on this list. 
The aftertaste is slightly smoky and peppery and lingers on the palette in a very satisfying manner. 
The main ingredient is locally grown potatoes, and the entire process from harvest to production is conducted on a single site in Scotland. 
The vodka's soft taste makes for easy drinking that may be enjoyed by anyone. It is twice distilled, which leans itself toward a clean finish that is not at all watered down. 
Ogilvy Vodka is also filtered with charcoal, leading to its clear, unaged, and unapologetic presentation. This vodka is incredibly versatile and will be appreciated and enjoyed by anyone lucky enough to get their hands on a bottle. 
Pros
Produced on-site from harvest to bottling experience
Incredibly smooth 
Easy drinking
Only distilled twice
Cons
The charcoal filter provides a smoky aftertaste, which some might find unappealing
Luksusowa Vodka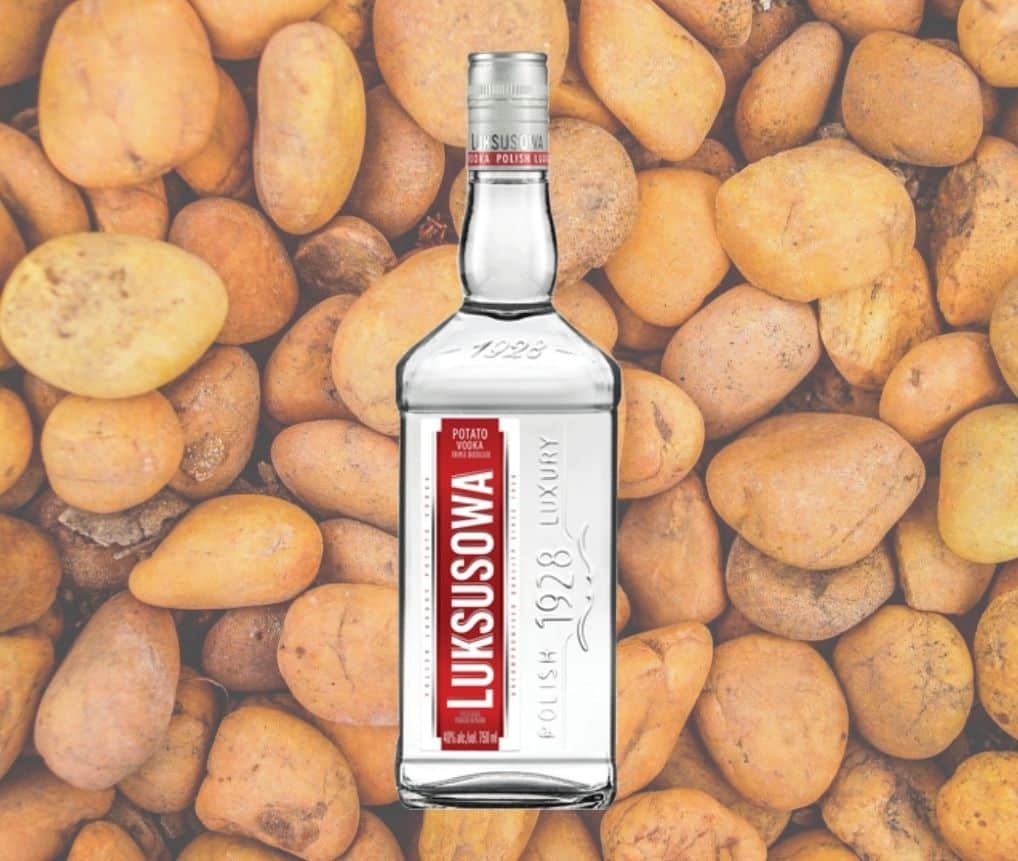 If you are in the market for a classic, look no further, because this Polish vodka has been in production since 1928. The brand name roughly translates to "luxury" and this vodka surely lives up to its name. 
This is an affordable option for anyone who loves potato vodka and who wants to make it a permanent addition to their liquor cabinet. 
Steeped in tradition, Luksusowa has a very creamy taste when regarding the fact that it was triple-distilled. It also has a very strong taste, so be sure to give it a miss if you are not a fan of the original taste of vodka. 
The Luksusowa brand is known for filtering its vodka through oak chips and charcoal and artesian well water is also used, paying homage to their name. This vodka is a staple and a classic and something lovers of potato vodka can't go without. 
This is our favorite vodka to make White Tea Shots.
Pros
Authentic in taste and smell
Creamy taste that makes for a great martini
Has a good reputation
Easily accessible and affordable
Cons
Has been described by some as having an overpowering strong taste
Karlsson's Gold Vodka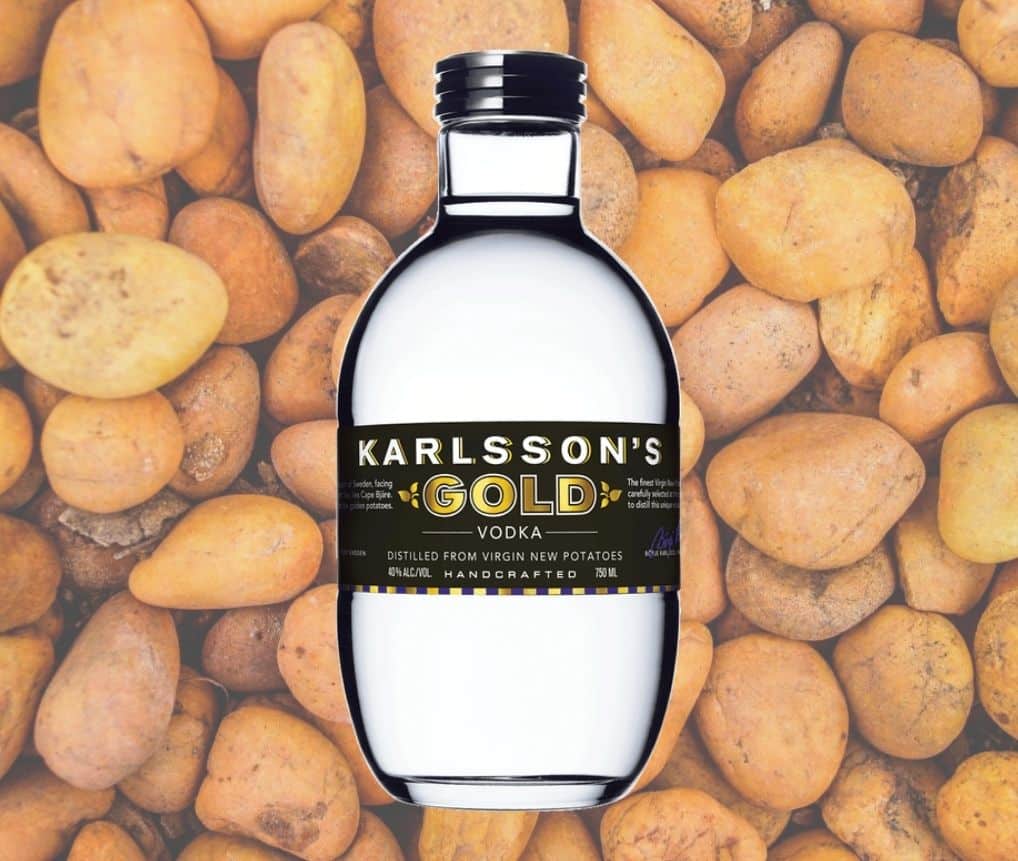 This is the single distilled stuff that vodka dreams are made of and an absolute staple for anyone interested in vodka. 
This brand originates from Sweden, a country long known for using potatoes as a staple to make the perfect vodka. What further sets this vodka apart is the fact that it comprises seven varieties of potatoes, creating a soft balance between the various flavors.  
Karlsson's Vodka also prides itself on using "virgin" potatoes, which are essentially baby potatoes that are harvested before the skins are formed. 
The taste and aroma are sweet on the nose and on the palette, which becomes even more heightened when it is served chilled. As soon as you take a sip, you will taste a hint of pepper as well. 
Karlsson's Gold is so renowned that it comes with its unique serving suggestion: to be enjoyed on the rocks with freshly cracked black pepper. 
A perfect potato vodka for anyone who enjoys authenticity, or appreciates this brand's commitment to hero the history and potato farmers of a region that has historically been known to produce exceptional vodka. 
Pros
Easy to come by because it is a well-known brand
Authentic potato vodka at a fair price
Honours local produce
Includes 7 varieties of potatoes, enhancing flavor complexity
Cons
There has been some critique on the use of "virgin" potatoes as being too starchy and creating a slightly burnt aftertaste
Difficult to combine with mixers or other forms of alcohol
Potato Vodka FAQs
Is potato vodka gluten-free?
Unlike its grain-based counterparts, potato vodka is completely gluten-free and, therefore, it is welcomed by anyone with celiac disease or other forms of gluten intolerance. 
Take note that it still contains carbohydrates, meaning that is not suitable for the carb-conscious among us!
Is potato vodka healthier for you?
It has been said that potato vodka is the healthier option because it is gluten-free and sugar-free. 
In addition, potato vodka is often not mass-produced, and, therefore, more care is taken in the harvest and production of this type of vodka. 
Where does the best potato vodka come from?
Many people agree that the best potato vodka originates from Sweden and Poland, and this has to do with their long-standing tradition of producing this type of vodka and the access to the particular types of potatoes that makes this drink so special. 
Today, these processes are repeated by micro-distilleries elsewhere in the world, which means you can access amazing potato vodka without having to travel too far. 
More Articles