If you've clicked on this review of Milagro Tequila, chances are that like us, you're a tequila enthusiast. 
If you've been looking to expand your tequila inventory or simply looking for a new brand to try, this is a great starting point. 
This review covers everything from the history of Milagro to an overview of the products they have to offer. 
An Overview of Milagro Tequila
Founded in 1998 by friends Danny Schneeweiss and Moy Guindi, Milagro Tequila is a celebration of tequila and its popularity among young adults. 
The process of how Tequila is made can be tricky, but Milagro's Tequila is both delicious and affordable. Milagro Tequila offers both basic and premium tequila ranges which suit most pockets. The basic range is perfect if you want to enjoy a good tequila without breaking the bank while the premium range exists for those with a bit more wiggle room. 
Milagro sports a fun, lighthearted design style that stands out among the crowd. 
A downside of this brand is that their product range is very limited, offering only seven tequilas. They also lack flavored options. Milagro makes up for this with their unique taste which works great in an array of yummy cocktails. 
Quality
Milagro Tequila has made a name for itself for offering delicious tequila at an affordable price. Despite the low costs, Milagro has not compromised on quality. 
Milagro Tequila is expertly crafted using traditional methods. It is made of agave fruit that is slow-roasted over a brick oven. The tequila is also triple distilled in copper pot stills. 
For their premium range, Milagro uses American and French oak barrels. 
This process produces a wonderfully complex and well-balanced tequila that has quickly become one of our favorites. 
Our favorite is the Milagro Silver which sports a delicious, fruity taste and is smooth enough to enjoy neat. 
Price
As mentioned, Milagro Tequila offers both an affordable regular range and a more expensive premium range. 
The regular range is priced between $20 to around $50 depending on the product and volume. 
The premium range is much more expensive and prices can range between $40 to $110. However, we would argue that this is hardly uncommon among premium liquors. 
The most expensive product Milagro offers is the Milagro Unico 2 which ranges from $270 to $300. 
Range
Milagro Tequila offers two ranges as well as an additional stand-alone product. 
The regular range consists of three tequila's, the Milagro Silver, the Milagro Reposado, and the Milagro Anejo. The main differences between these three are their flavor profiles and tastes. 
Milagro Silver has a crisp, citrus taste with notes of spicy black pepper. Milagro Reposado has a clean taste with delicious notes of caramel. Milagro Anejo is both sweet and spicy with notes of chocolate and tobacco. 
The premium range can be seen as an extension of the regular range. There is Milagro select barrel reserve Silver, the Barrel Reserve Reposado, and the Barrel Reserve Anejo. The premium range tequilas have similar taste and flavor profiles as the regular range however, the key difference is in the brewing process. 
The premium Milagro range is carefully aged in American and French oak barrels while the regular range is not. This improves the taste and creates a full-bodied and perfectly bodied tequila. 
Packaging 
Given the quality of Milagro Tequila, it is a real shame that their packaging is somewhat unattractive. Milagro sports fun colors and a relaxed design which certainly makes it stand out among the crowd. While it is eye-catching, it can look a bit childish when compared to other tequila brands. 
This is especially evident with their premium range. 
Not to be harsh but the premium Milagro simply doesn't look premium. Milagro has changed their Barrel Reserve bottles. Previously, they sported a cool glass feature at the bottom of the bottle that was shaped like an agave plant. 
This design feature was removed to lower the costs of the premium bottles however, it also lessened the aesthetic. Simply put, the Milagro premium bottles feel cheap. 
Milagro Product Range 
As mentioned, Milagro offers 7 different tequila. In addition to the brand overview, we'll be giving a product overview as well. 
Here is our review of the Milagro product range. 
The Milagro Silver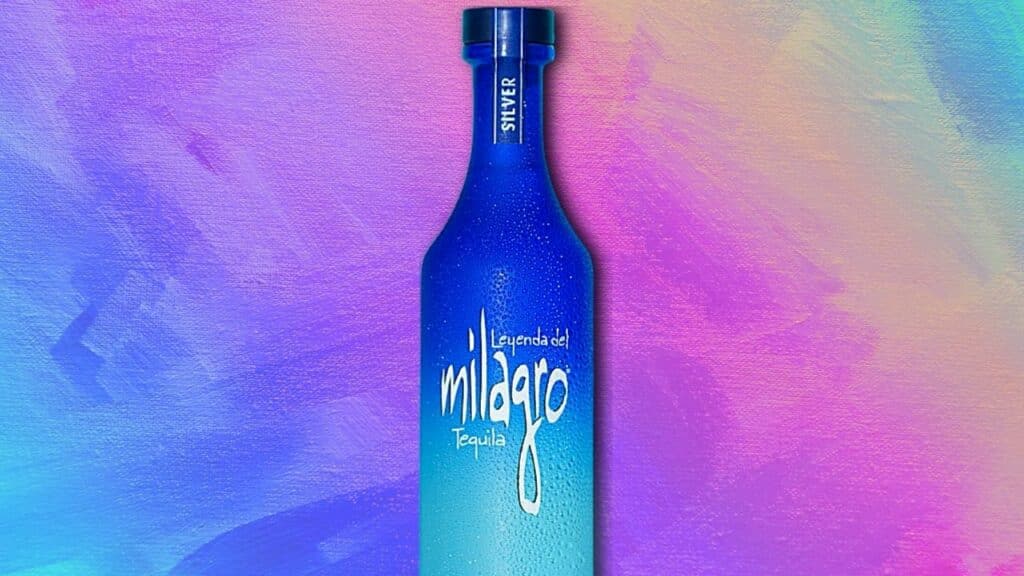 Milagro Silver is part of the trio of tequila that forms the regular range.
It sports a wonderful citrus taste with a spicy black pepper finish. It has a clear, bright appearance and comes in a matching blue bottle. 
Milagro Silver has a 40% ABV.  
This is one of our favorite tequilas and, at the price point, it has definite value for money. It is perfect for a light summer cocktail. 
The Milagro Reposado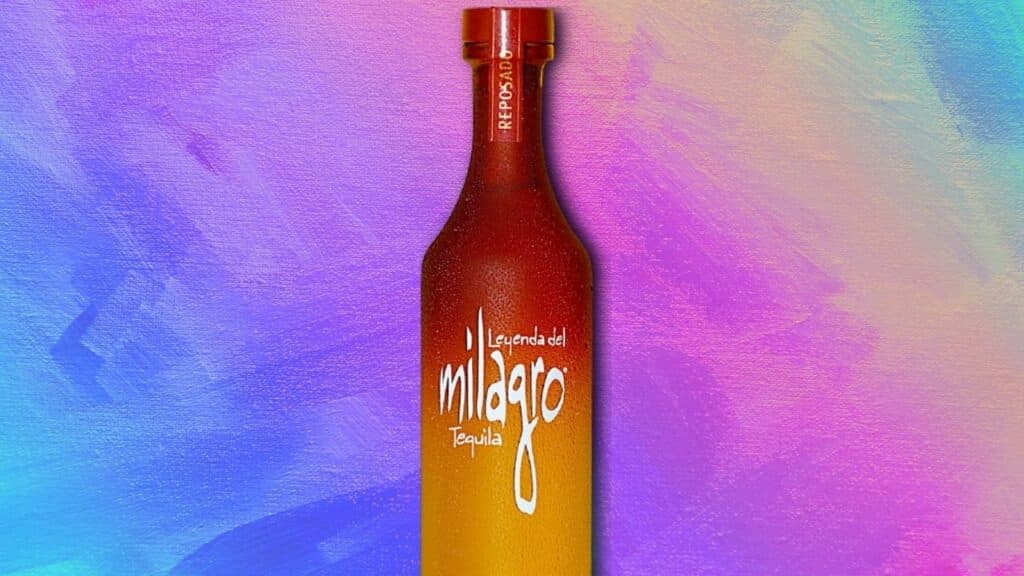 The Milagro Reposado is part of the regular range and sports a darker, richer pallet than the Milagro silver. It has a gorgeous golden straw color with notes of caramel and toast. 
It also has a hint of spiciness which is great if you want your cocktails to have an extra kick. 
Milagro Reposado has a 40% ABV. 
While not a personal favorite, it upholds the Milagro promise of being both affordable and delicious. 
The Milagro Anejo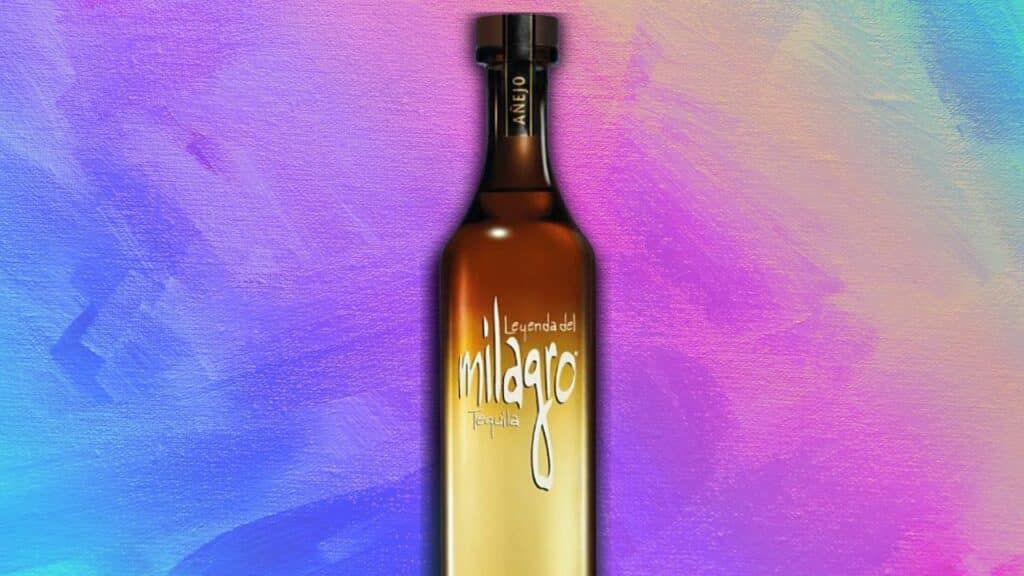 The Milagro Anejo is the final piece of the regular range and is pale amber. 
It has flavors of caramel and chocolate, and notes of tobacco. It is both sweet and spicy which makes it a great addition to any cocktail recipe. 
The Anejo sports the smoothest and most complex taste of the regular range. 
If you would like a premium taste without the premium price tag, the Milagro Anejo is a great substitute. 
The Milagro Select Barrel Reserve Silver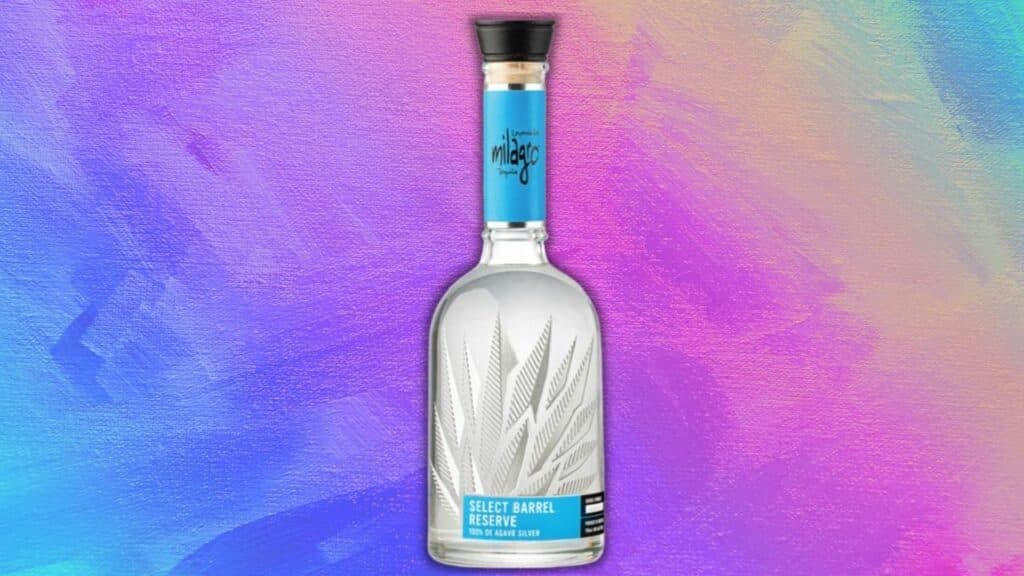 As mentioned, the premium range is an extension of the regular range. 
The Barrel Reserves carry similar flavor profiles and are a definite improvement on the regular range. The Milagro Select Barrel Reserve Silver has a few similarities to its regular counterpart. 
Both sport a clear hue and a crisp flavor pallet. However, the Reserve Silver has notes of vanilla with a spicy, dry finish instead of the citrus notes of the Milagro Silver. 
The Reserve Silver is much smoother and complex. While not a favorite of ours, it sports that premium tequila taste. 
The Milagro Select Barrel Reserve Reposado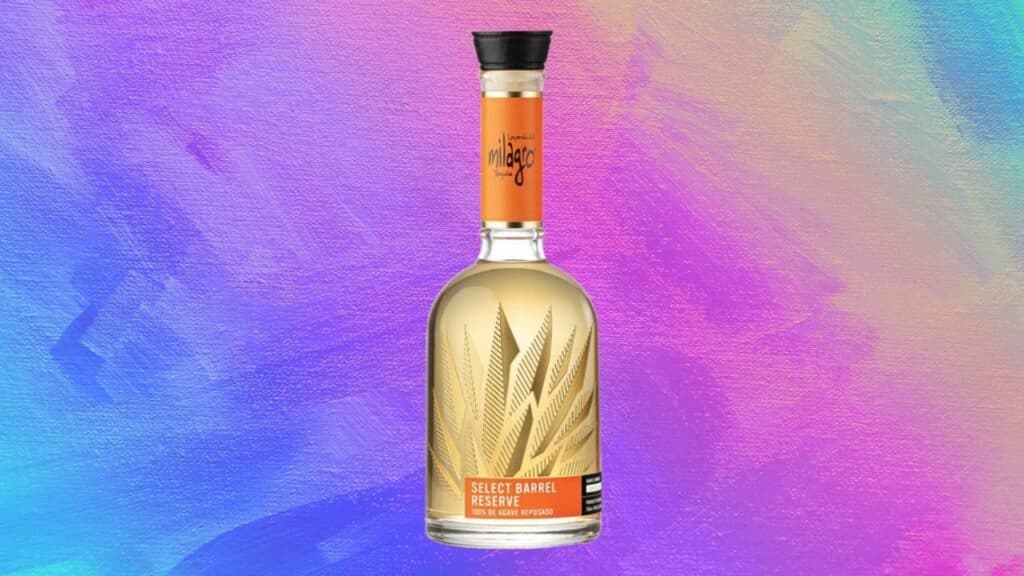 The Milagro Select Barrel Reserve Reposado is the premium version of the regular Milagro Reposado. It has the same 40% ABV as the rest of the premium and regular range. 
While they may share a similar name, the Barrel Reserve Reposado and the Milagro Reposado don't share a flavor profile or underlying notes. 
The Barrel Reserve Reposado has a clean vanilla profile with white pepper and cinnamon spice notes and a dry finish. 
It is much smoother than the Milagro Reposado and a definite favorite of ours. We find that it works quite well if you're looking to spice up your winter cocktail list. 
The Milagro Select Barrel Reserve Anejo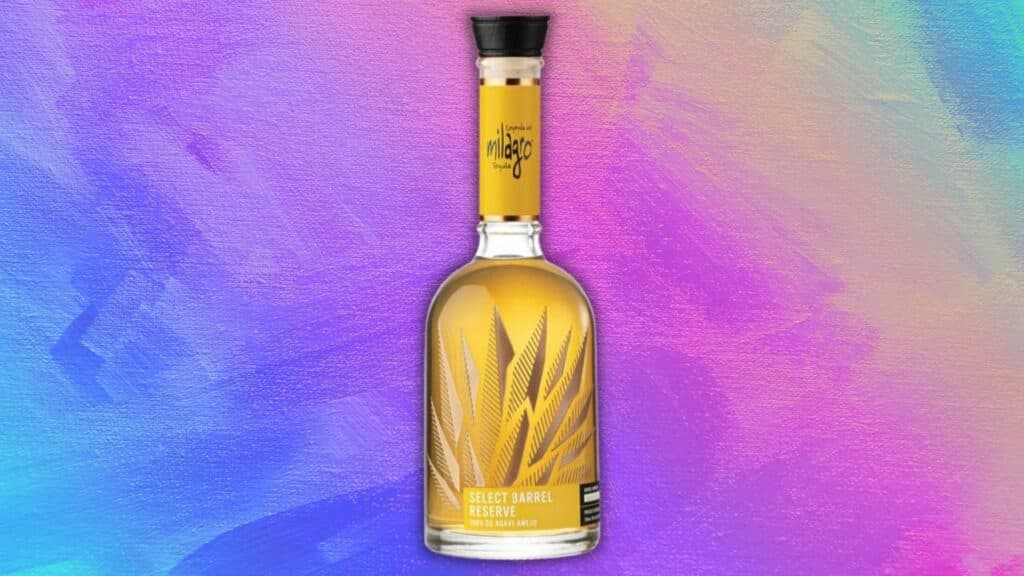 The Milagro Select Barrel Reserve Anejo shares the same clean vanilla flavor profile as the rest of the premium range. However, the flavor profile also includes caramel, unsweetened chocolate, hints of tobacco, and butterscotch with strong notes of oak. 
The Barrel Reserve Anejo is also quite smooth and full-bodied.
It is our top pick out of the Milagro premium range and has found a permanent home in our liquor cabinet. We've found that this particular tequila works well on a cold winter evening, especially after a long day at the office.