Whiskey connoisseurs have been muttering about Wheated Bourbon for years.
This enigmatic brew is hard to come by and will set you back a dollar or two.
Still, once you've had it, you'll understand all the hype.
But what is wheated bourbon, and why is it so coveted?
We're here to help explain.
Wheated Bourbon Explained
Ingredients
To understand what wheated bourbon is, we need to cover the difference between whisky and bourbon.
To begin the fermentation process, a mix of grains is ground into a mash. For a whiskey to be a bourbon, at least 51% of the mash must be corn.
The remaining mash is made of rye and barley. Wheated bourbon brewers replace the rye in the traditional mash with wheat.
Once the mash has been brewed, it is aged in new charred oak barrels.
Flavor
In the world of fine spirits, flavor is king.
Rye is more flavorful than wheat grains. It gives the drink spicy notes, like cinnamon, clove, and nutmeg. This is what gives classic bourbon its typical tangy, burn that's so different than the other 6 different types of liquor.
Instead, wheated bourbon gets more of its flavor from milder ingredients. Corn gives the spirit a sweet, vanilla flavor and the smoky notes of the barrel are more prominent.
Sweet and smoky, wheated bourbon is an ideal drink, sitting on the porch or at a BBQ. It's a great choice for people who enjoy the smoky sweetness of regular bourbon but don't like how spicy it is.
Wheated bourbon has a rich aroma. Notes full of salted caramel, vanilla, and coffee, make for a delightfully rich nose.
Price
There are very few distilleries making wheated bourbon in the Kentucky area. As a result, there are only a few thousand cases that are bottled and shipped each year.
This means that your average bottle of wheated bourbon will run anywhere between $70 and $150.
Brands like Maker's Mark retail for a bit lower, but because they brew in such small quantities, they can be hard to find.
Brands
Only a handful of distilleries making bourbon wheat their mash. These brewers are all tried and true with decades of experience. Check out our list of the best wheated bourbons here.
Pappy Van Winkle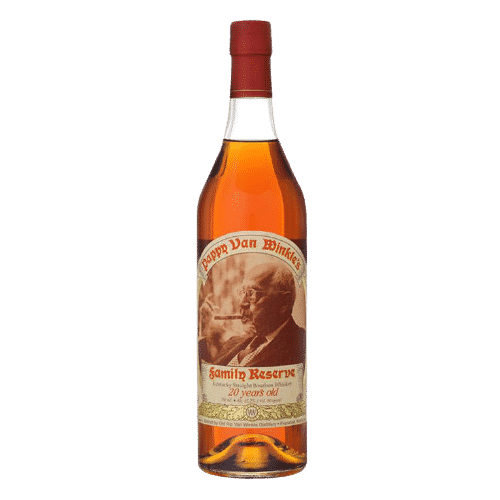 Pappy Van Winkel is probably the most prestigious maker of wheated bourbon. It's not for everyone though, as a 23-year-old bottle of Pappy will set you back around $300. That's if you can find it!
W.L. Weller

W.L. Weller is a full-bodied wheat bourbon with a balanced palate. It's bottled at 107 proof (hence the name) so you get the regular Weller taste profile with some additions due to the high proof. It'll set you back roughly $60.
Maker's Mark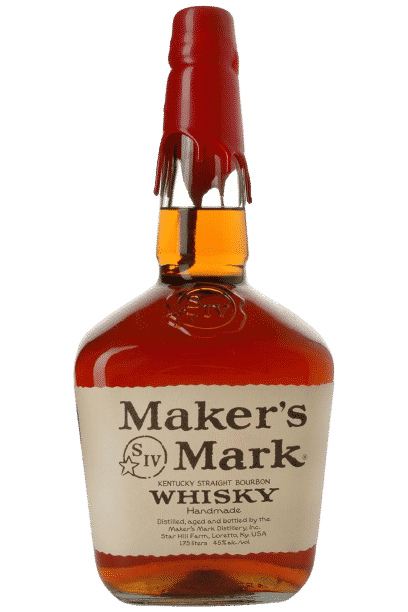 Maker's Mark is a more affordable option for anyone looking to try out this elusive spirit. IT can be tricky to get your hands on, often ending in long waits from shipping companies. But if you're lucky you can pick up a bottle for roughly $30.
Redemption Wheated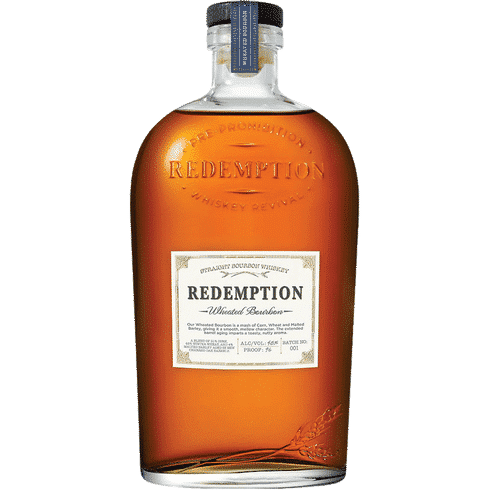 Redemption Wheated is a great whiskey to get people interested. It's velvet smooth and pleasantly sweet. It can be a delicious after-dinner treat or a crisp sundowner. Expect a bottle of Redemption to go for about $60.
Conclusion
Wheated bourbon can be hard to come by and will set you back a pretty penny. But if you take your whisky collection seriously, you'll want to nab yourself a bottle.
Pour yourself a dram, and bottoms up!