Roku gin is not just any old gin certainly. But you may be wondering if it's worth the price tag. Our review answers this and other questions you have about this gin. We talk about what it really tastes like.
Roku Japanese Gin is made by Osaka Distillery in Japan. They have more than a century of experience in making fine spirits. The gin-maker uses quality craft methods and adhere to traditional Japanese values.
The Japanese culture pays close attention to every detail of their lives. They generally take pride in everything they do and this is reflected in the quality of Suntory products.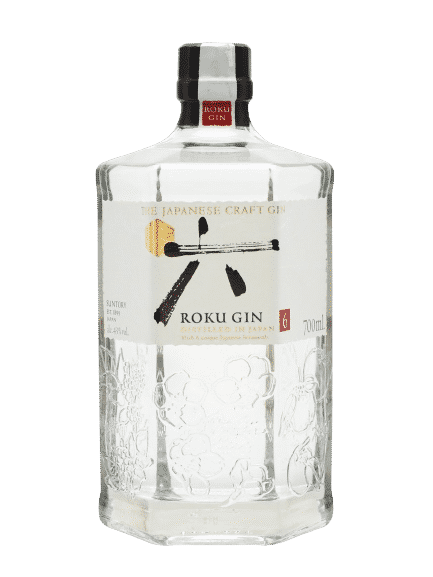 Roku Japanese Gin (Our Review)
Overall Assessment
Roku Gin contains a grain-based spirit distilled several times. This ensures it's refined to the point where this does not interfere with the botanicals. The distillery extracts the botanicals separately to get the best out of each one.
They use different distillation processes to preserve the individual flavors and aromas. For example, some ingredients are processed using vacuum distillation to achieve greater depth.
Like most gin, it is not aged. Roku Gin comes in a 750ml bottle. It has a 47% or 43% alcohol content, depending on where it's shipped to. Outside Japan, you will probably find it with lower alcohol content. It's unlikely that most people will notice any difference between the two.
Roku Gin's bottle and packaging are elegant. The six-sided or hexagon bottle is unique with its engraved cherry blossoms. The label is tasteful, featuring black Japanese calligraphy and gold and red touches.
Overall, this is a very stylish gin. The special edition pack with white ceramic cups in pink cherry blossom packaging is beautiful. It will make a lovely gift to yourself or for a loved one.
Most people who have bought Roku Japanese Gin are enthusiastic about it. They say they'd buy a bottle again. Another popular Japanese beverage is sake, which can be consumed as a beverage but also used in cooking.
A few people, mostly those who just tasted it once, were not very impressed. They found it too bitter. If you like botanical gin, it is still definitely worth a try.
So it seems that you need to take a little time to get to know this gin. You need to serve it the right way to appreciate it. This gin is good enough to serve neat. You can also serve it with ice, which can enhance the more subtle notes of Roku Gin.
If you are going to make a cocktail, keep it simple so that you don't overpower it with other ingredients. The classic gin and tonic is a good start. The gin-maker also recommends serving it with long thin slices of fresh ginger. The ginger complements the top notes.
We found the best way to make it with ginger. Add six ginger slices to the gin and swirl it around. The more you want the ginger to stand out, the more you can swirl it. But don't go crazy. Otherwise, it will dampen the other flavors. Then add the gin, ginger, ice, and tonic water to a tall glass and stir together.
This makes a refreshing, delicious drink for a hot summer's day. Not a ginger fan? Try the same recipe with mint leaves instead.
If you want to make cocktails, try the Lime Gimlet. The Gimlet includes Roku Gin, simple sugar syrup, and a squeeze of lime juice. Shake up with ice and strain into a champagne saucer. Garnish with a lime slice. Lime mixes very well with the gin, but don't use too much.
Martini fans will enjoy one with Roku. It's very easy to make and will impress you and your guests. In a cocktail shaker, mix up the gin, white dry vermouth, and ice. Strain into a martini glass. Use a ginger twirl wrapped on a toothpick to garnish. You probably won't enjoy it much with an olive.
Pros
Quality gin that's worth the price tag
Highly complex and unique aroma and taste
Good enough to serve neat or in simple cocktails
Impressive packaging makes a great gift
Cons
Can be outside some people's price range
Some found it too bitter for their taste
Prices vary widely from country to country
Roku Japanese Gin (Detailed Analysis)
The name of this gin means 'six' in Japanese. It refers to the six main botanicals native to Japan that are used to flavor the gin. There are also another eight ingredients used. They represent all four seasons.
It's worth discovering these individual ingredients if you are a gin fan eager to try something new. See if you can detect them all when you try it.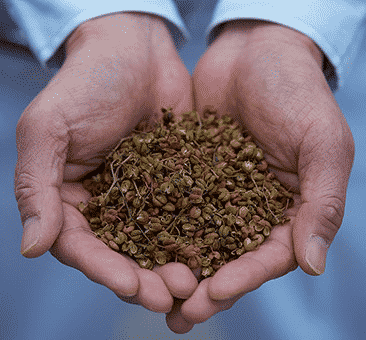 Aroma
The distillery flavors Roku Gin with Sakura flowers and leaves. These flowers and leaves come from the beautiful pink cherry blossom trees native to Japan. The flavor is sweet and the aroma is floral.
The exact aroma of cherry blossoms is hard to describe because it is so unique. Somnelliers describe it as similar to magnolia, with a touch of rose and honey. Cherry blossom dominates on the nose.
Palate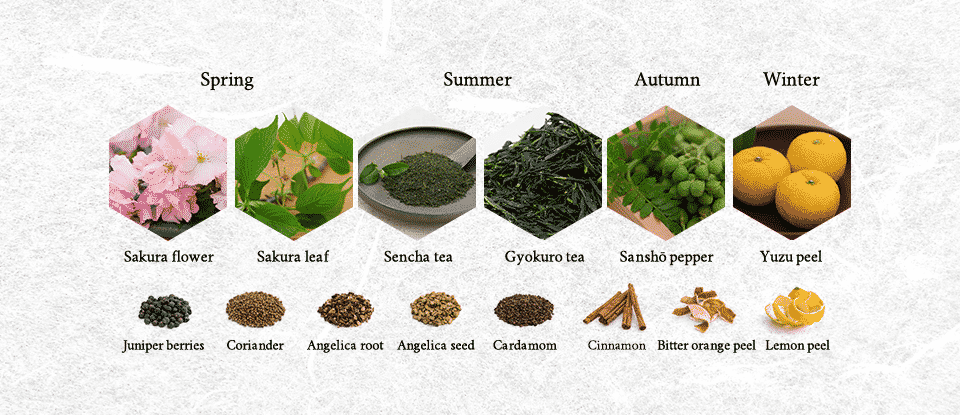 Yuzu peel extract added gives the gin a slightly bitter flavor. It's the top note of Roku Gin. The fruit is a mandarin orange hybrid and it's a bit like grapefruit with a touch of lemon.
Sencha and gyokuro green teas are both apparent in the fresh, crisp taste of the gin. Roku Gin features Japanese juniper and Angelica root and seeds. You will notice the characteristic juniper flavor of the gin. Lemon and orange peel add a little extra citrus.
This is not the smoothest gin, but we did not feel this is a problem. If you have a very sensitive palate, it could also taste a bit too tart. This shouldn't generally be a cause for concern. Overall, the tase is well worth the price.
Finish
Japanese Sanshō has citrus, peppery flavor and it's apparent in the finish. Coriander, cinnamon, and cardamon delicately add a touch of spice to the finish.
Quality
The House of Suntory has not compromised on any factor that goes into making this product. Roku Gin is just what you would expect from a company that values Japanese tradition and its admirable standards.
The gin-maker creates the botanical extractions and gin flavoring with precision. This has preserved the complex tasting notes and floral nose very well. The gin-maker takes great care in the distillation process.
The bottle is delightfully crafted with floral feminine touches. At the same time, it doesn't clash with the rest of the understated label. It creates a lovely balance which is reflected in the gin itself.
Uniqueness
Roku Gin is not the only one to use Sakura cherry blossoms. Among cherry blossom gins, Roku is rated slightly below one or two others. So this is not the most innovative gin. Yet it's still one of the oldest and best Japanese gins.
If you are looking for an introduction to Japanese gin and spirits in general that aren't saké, Roku is a good choice. For more fussy gin-drinkers, Roku will not disappoint either.
You may have tried different Japanese gins already and are keen to try something very different. In that case, look for those that are more experimental. Other Japanese gin-makers are exploring a variety of botanical ingredients. This includes Japanese cypress and even different root vegetables. Roku hasn't gone this far yet.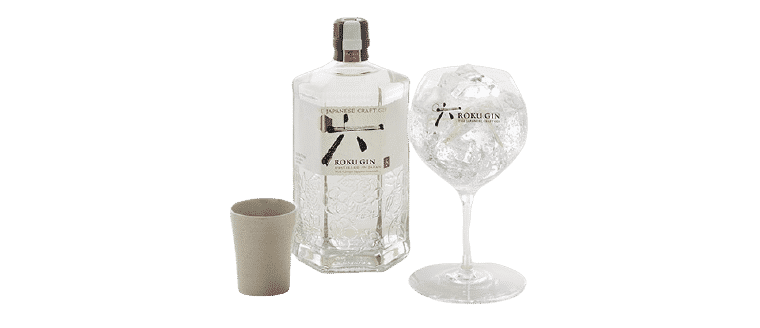 Cost and Availability
Roku Japanese Gin is generally very well priced in most places where it is sold. It can vary a bit, depending on where you buy it. A 750ml bottle costs about $20 to $35 in the US. In the UK, you might pay £25 to £30. Elsewhere in the world, you could pay up to $50.
Limited editions and gift packs do not cost very much more than this. Roku Gin is also widely available and rarely out of stock.
Conclusion
Roku Japanese Gin is one we would recommend to all gin lovers.
It's affordable, easy to find, and it makes a delicious gin and tonic, especially when topped off with some fresh ginger.
It will make an impressive gift for your gin-loving friends!
More Gin Reviews