We have rounded up nine of the best Speyside Scotch whisky's available. With over 50 distilleries in the Speyside Region of Scotland, it's difficult to know which ones to choose.
As a whisky drinker, you may be familiar with some of the well-known brands. However, some lesser-known distilleries have excellent whiskies to offer as well. We've included a selection of both.
We've made it easy for you to decide on the perfect whisky for you or to give to a loved one or friend.
Best Selection of Speyside Scotch Whiskys (Our Review)
The Glenlivet 18-Year Single Malt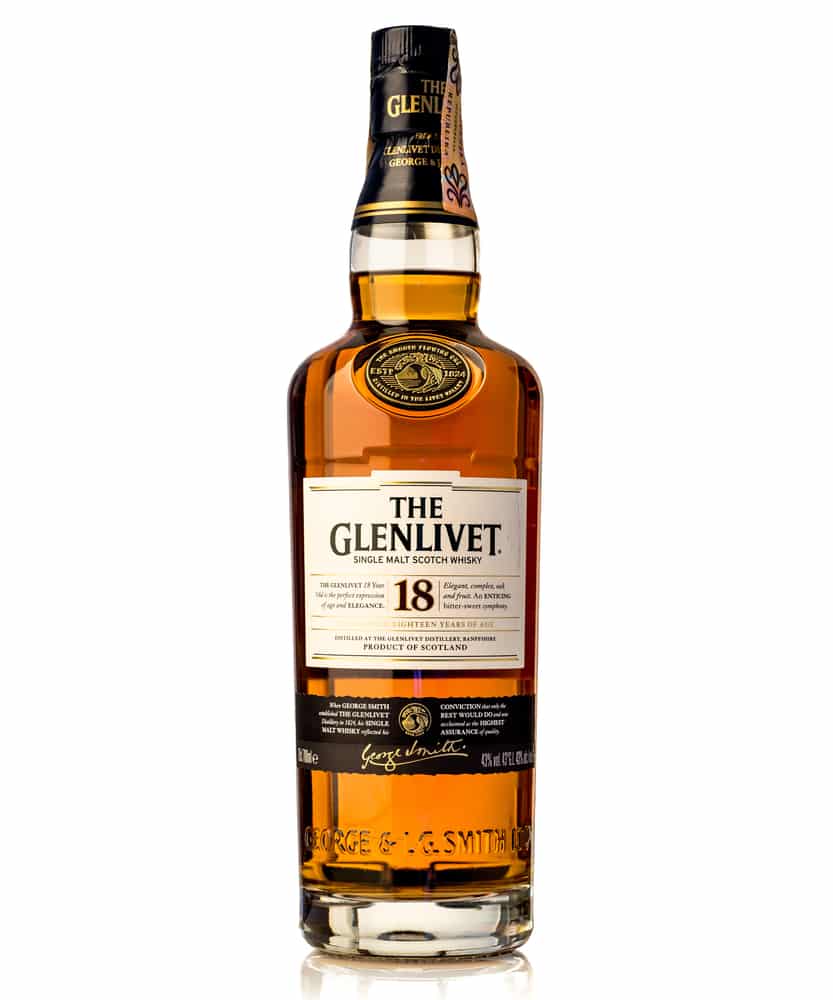 The Glenlivet 18-Year Single Malt remains a firm favorite for its highly balanced classic taste. If you want to impress a Scotch lover or treat yourself, this is your first choice.
This premium Speyside Scotch is medium-bodied with a smooth, creamy finish. It's best savored neat.
If your budget won't allow for it, the Glenlivet 15-Year or the popular Founder's Reserve 12-Year are worthy alternatives.
Pros
Best 18-Year Speyside Scotch
Multi-award winner
Cons
Lacks the distinctive smokiness that some Scotch drinkers prefer
Pricey
Tamdhu 15-Year-Old Single Malt
We've chosen this single malt as the finest 15-Year-Old option. It has an intense depth, richer palate, and longer-lasting finish.
The Tamdhu 15-Year is matured in oloroso sherry oak barrels. This provides a warm spicy flavor complemented by dark fruit notes.
The Tamdhu selection offers some real gems from the Speyside Region. If the 15-Year is a bit pricey for you, you won't be disappointed by their 12-Year Single Malt.
Pros
Best 15-Year Speyside Scotch
Multi-award winner
Cons
More expensive than most options on our list
The Macallan 12-Year-Old Sherry Oak Single Malt
The Macallan 12-Year-Old Sherry Oak Single Malt is the best expression in its age group. It's more mature for its class with a fuller-bodied yet smooth taste and darker hue.
With its intense palate of malt, dried fruit, wood, and spice, the Macallan 12-Year-Old will surprise you every time. It's not quite to the level of Macallan 18 but it's also quite a bit cheaper.
Pros
Best 12-Year Speyside Scotch
Non-chill filtered for enhanced flavor and texture
Cons
BenRiach The Smoky Ten Single Malt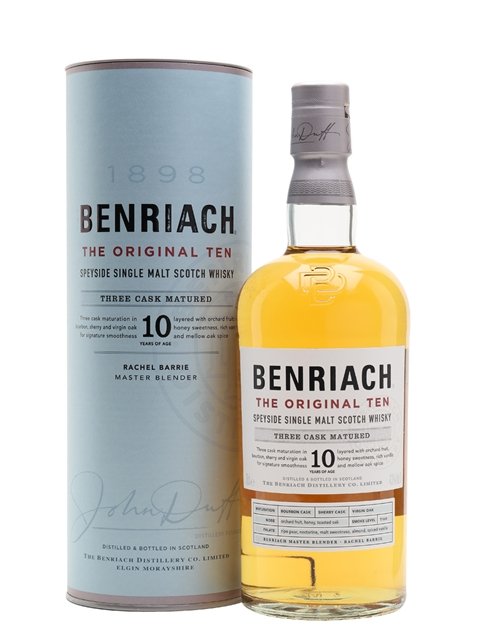 BenRiach makes this Scotch with a combination of new oak, bourbon, and rum barrels. This creates notes of ripened fruit, honey glaze, toasted spice, pear, and smoked wood.
This unique BenRiach expression is the youngest on our list and reasonably priced. Don't let that distract you from everything it has to offer.
BenRiach produces every whisky it makes with a distinctive character. The Smoky Ten brings together youthful fruitiness with peat-smoked barley for a richer finish.
Pros
Best 10-Year Speyside Scotch
Reasonably priced
Cons
A few people felt the smokiness was not strong enough
The Ardmore Legacy Scotch Whisky
The Ardmore Legacy is a favorite among those who enjoy a fuller-bodied whisky. This Ardmore whisky is not a single malt. It uses a mix of peat-smoked and unsmoked malt.
The resultant smokiness is distinctive but not overpowering. It's beautifully complemented by spicy notes. The tasteful packaging makes it an attractive gift for a friend or colleague.
Pros
Value for money
Enjoyable even for more experienced Scotch drinkers
Cons
Not recommended for those who prefer a sweeter taste
The GlenAllachie 25-Year-Old Single Malt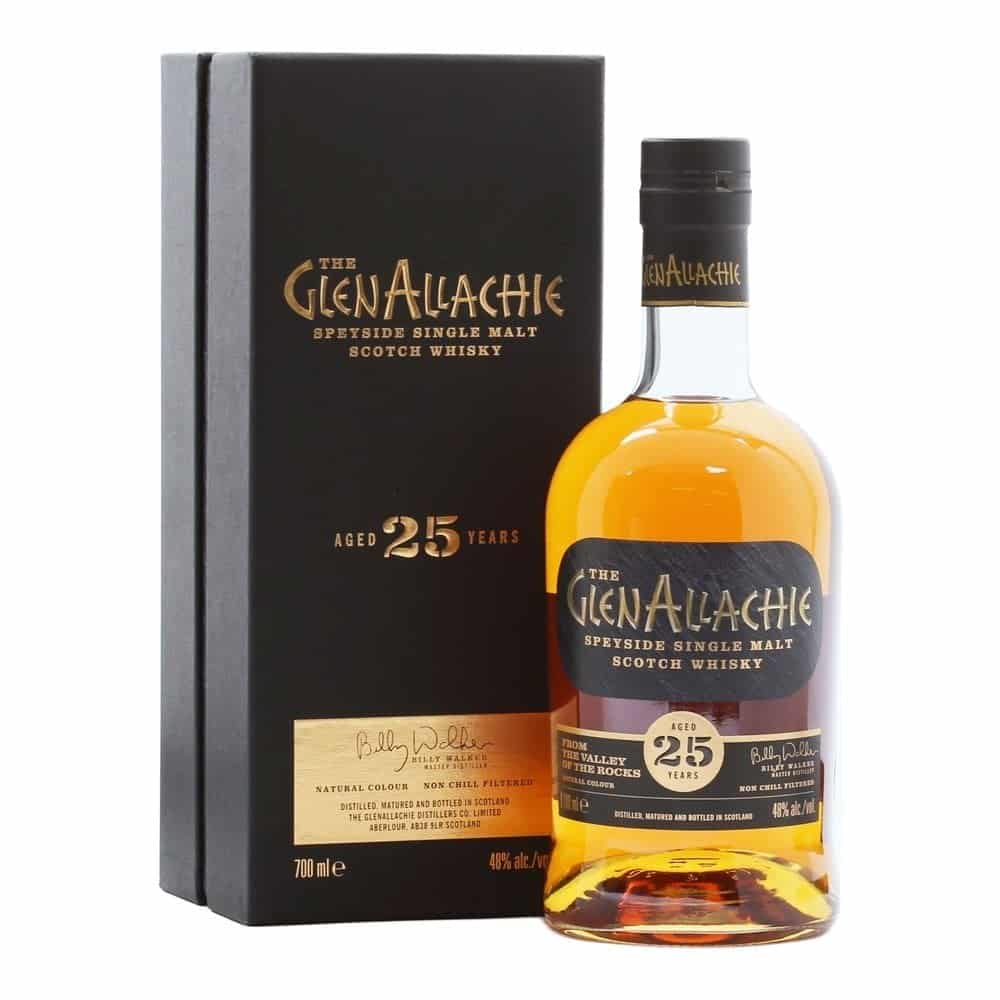 The GlenAllachie 25-Year-Old is a masterpiece. Everything good about GlenAllachie's younger whisky is amplified in the 25-Year.
This GlenAllachie Single Malt matures in American oak, Pedro Ximénez, and Oloroso barrels. This achieves incredible smoothness and perfectly rounded fruitiness with deep wood notes.
Pros
Premium craft whisky for the fussier Scotch drinker
Non-chill filtered for enhanced flavor and texture
Cons
The Glenrothes 18-Year-Old Single Malt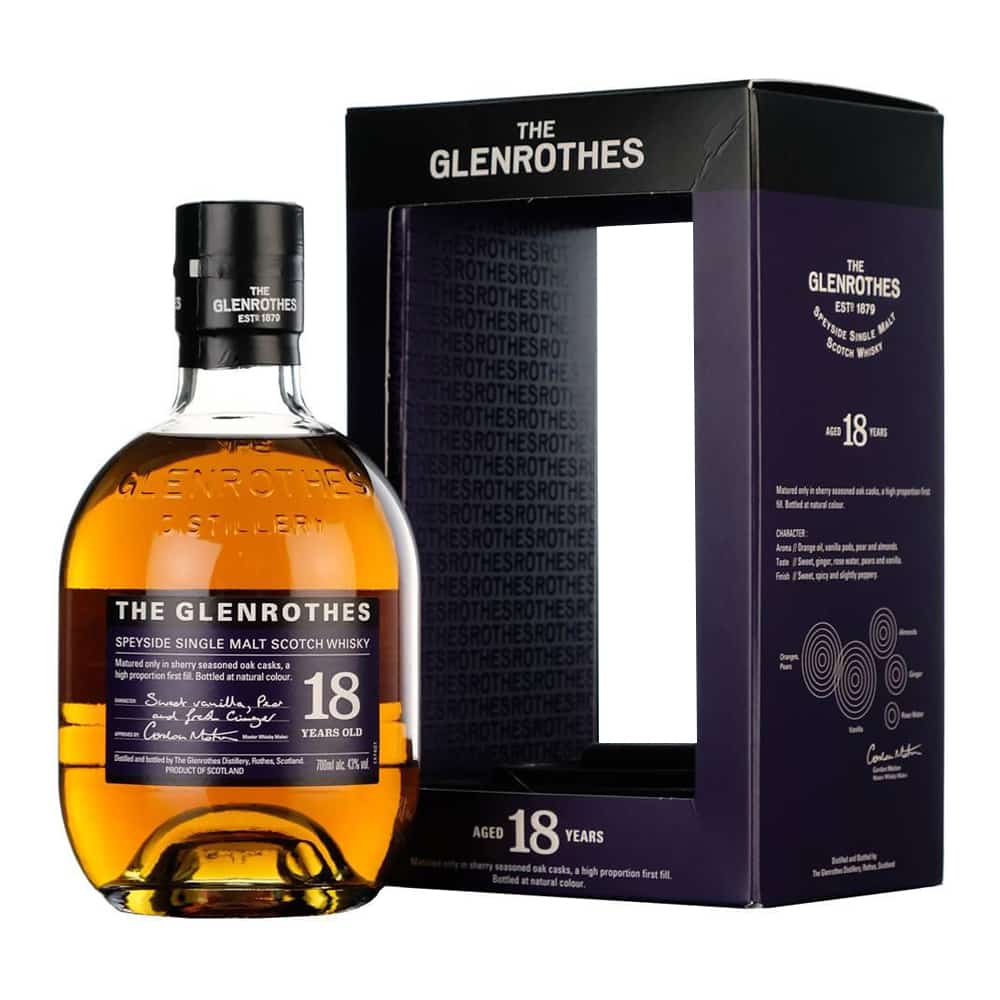 The Glenrothes 18-Year-Old Single Malt is the perfect after-dinner dram. This mature whisky is an engaging sensory experience in itself.
It is very satisfying for Scotch lovers. Extra slow distillation and sherry barrels for a higher-quality whisky
The Glenrothes 18-Year is more expensive but well worth the investment. It has beautiful sherry notes. This makes it a great dessert-like choice for your collection. If the price is outside your budget, try the Glenrothes Maker's Cut instead.
Pros
Extra slow distillation for a higher-quality whisky
Impressive gift for discerning whisky drinkers
Cons
A few people felt it was not smooth enough for their taste
Glenfiddich 12-Year-Old Single Malt Scotch Whisky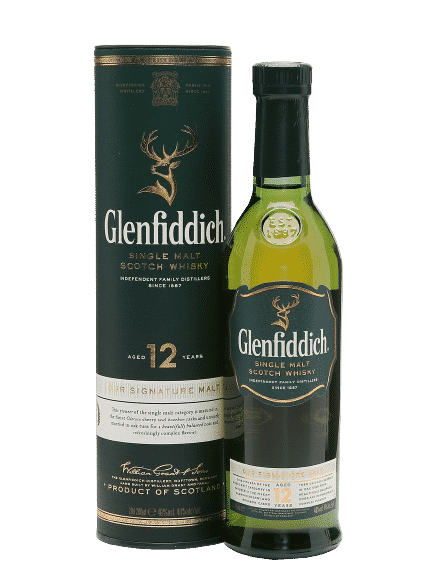 The Glenfiddich 12-Year Whisky's popularity is due to its reliable quality and affordability. It's appreciated the world over as a great mixer.
This whisky is creamier and smoother than other options in its price range. The drawback of this whisky is that just about everybody has tried it already. If you're after something more special, consider a more mature Glenfiddich Single Malt.
Where do you stand on the Glenfiddich vs The Glenlivet debate? Have your say.
Pros
Budget-friendly
Reliable all-rounder
Cons
Not the ideal choice for seasoned Scotch drinkers
SPEY Trutina Single Cask Scotch Whisky
SPEY's Trutina is the 2021 World Whiskies Best Taste Winner in the Single Cask category. It's matured in bourbon casks, giving it a fruity yet silky taste. The aromas are superb and the taste is luxurious.
This highly refined Scotch is in keeping with the recent trend towards lighter whisky's. This means it's perfect for the discerning palate and also a favorite among ladies. For a more robust whisky from SPEY, consider the Tenne.
Pros
Best Speyside single cask Scotch
Ideal summer whisky
Cons
Not a strong, robust whisky
Speyside Scotch Whiskys FAQs
What are Speyside whiskys?
Speyside whiskys are from the Highland region near the River Spey. The area has the highest concentration of whisky-makers in Scotland. They all get their quality mineral water from this river, its springs or streams.
What makes Speyside whiskys special?
The whisky from this area is sometimes called 'liquid sunshine'. Generally, it has gentler tones favored by delicate palates and it is quite smooth.
Most Speyside whiskys display fragrant green fruit, vanilla, and honey flavors. Many Scotch makers in Speyside use peat-smoked barley. They also mature their whisky in barrels previously used for other spirits. This adds richness to the final product.
This creates a winning combination of fruitiness and intensity. It's gained Speyside a reputation worldwide as one of the best Scotch-making regions.
What are the most popular Speyside whisky makers?
The best-selling Speyside whisky maker is The Glenlivet. It is also the number one single malt worldwide. The second best-selling Speyside whisky is Glenfiddich. It's the second-best single malt in the world as well. The third most popular is Macallan.